Car Insurance for Good Drivers Explained
Auto
/
Car Insurance for Good Drivers Explained
Car insurance premiums are determined by risk level. Generally, the bigger the risk you are, the more you pay for car insurance. Carriers calculate risk by looking at a few factors related to your personal life, vehicle, and driving habits.
The most significant factor insurers take into account is arguably your driving record. Keep reading to find out what is considered a clean driving record and how to find some of the best auto insurance companies for good drivers.
What Is a Clean Driving Record?
A clean driving record is a motor vehicle report largely free of violations, tickets, and accidents. You need a clean driving record to be eligible for the best rates for good drivers. The state Department of Motor Vehicles (DMV) maintains your driving record, which lists your:
License status

Traffic accidents

Moving violations

DUIs/DWIs

License points
Your license status will state whether your license is current, expired, suspended, or revoked. You typically need a license to get car insurance, and if your license is suspended or revoked, you may need to file an SR-22 (or FR-44) to reinstate it. Filing an SR-22 will raise your auto insurance premiums, too.
Traffic citations, crashes, and instances where points have been added to your license will also appear. But, keep in mind the exact contents of a motor vehicle report and how long incidents stay on them will vary by state.
What is considered a clean driving record is pretty standard across the car insurance industry, though. It doesn't have to be spotless – many insurers will overlook a single speeding ticket or a not-at-fault accident. But, if you've racked up several infractions, you will likely pay higher auto insurance rates.
What Does a Clean Driving Record Mean for Car Insurance?
Auto insurers look favorably on drivers with a clean record because carriers believe that someone who has committed several violations is more likely to commit another than someone who has never had an incident in their driving life.
An accumulation of accidents, tickets, and violations signals that you're not the safest driver, which means you have an increased likelihood of filing a claim with your carrier. If an insurance company believes you have a better chance of filing a claim, they will charge you higher premiums. They do this to offset the potential financial risk you pose – since claims cost insurance companies money.
Is There Car Insurance for Good Drivers Only?
No car insurance company offers policies to good drivers only, but being a good driver should save you money on car insurance — no matter which your provider is. Insurers determine if you're a good driver with your driving record, formally called a motor vehicle report. 
Generally, when getting car insurance quotes, the insurer will ask you to list any claims, at-fault accidents, or tickets you've had in the past three to five years. A company will verify your answers by checking your motor vehicle report. They'll do this by contacting your state's DMV or a third-party data collector like LexisNexis.
How far back an insurer checks in your motor vehicle report varies by state and by the offense. Some states limit how far back an insurance company can consider infractions on your driving record. In some states, a company can check within the last three years, while in others, a carrier may consider your transgressions over the previous ten years.
Also, generally, the more serious the offense, the longer it stays on your record. For example, a DUI will stay on your motor vehicle report much longer than a speeding ticket will.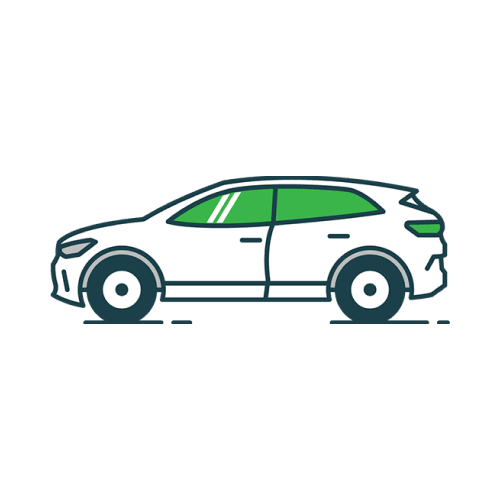 Ready to Save Money on Auto Insurance?
Rethink your auto insurance premium with a free quote from the nation's top companies.
How to Get the Best Car Insurance for Good Drivers
To find the best car insurance for good drivers, you can:
Get and compare quotes

Look for discounts

Adjust driving habits
Look for policy discounts, as well. Most carriers will offer a safe driving discount if you have what is considered a clean driving record. The extent of the discount varies by company and state, but you can save hundreds of dollars on your premiums with it.
There are also possible discounts for students, active-duty military, low mileage drivers, and homeowners. You may also qualify for discounts depending on your vehicle, like if your car has certain safety features or if it's environmentally friendly. There are also loyalty discounts, multi-car discounts, and more, so be sure to ask a provider about the ones you can get.
If you lack a clean driving record, we also suggest that you adjust your driving habits to be able to save money on car insurance. Depending on your state, some infractions will fall off your record after a certain period of time, so you may just have to play a bit of a waiting game.
But don't garner any more citations. And you may want to enroll in a defensive driving class. Some insurers offer discounts for taking one, too.
Getting Safe Driver Insurance Quotes
If you're looking for the best auto insurance for good drivers, we can help you. Submitting our car insurance quote form only takes a few minutes. All you need is some basic personal information and to answer some insurance-related questions.
After you send it, one of our licensed agents will review your info and try to match you with the best car insurance for low-risk drivers. Clovered partners with some of the top carriers in the nation. We've helped thousands secure coverage, and we'd love to assist you in finding the right policy.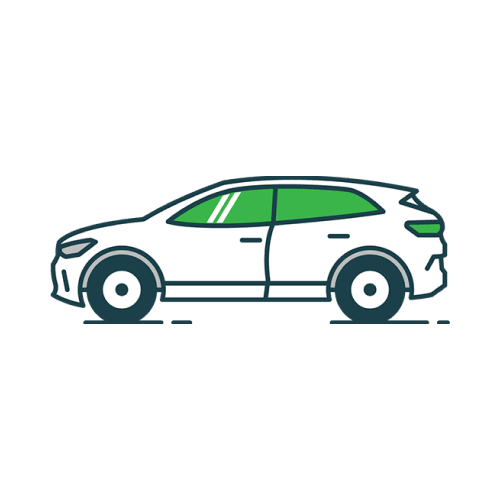 Ready to Save Money on Auto Insurance?
Rethink your auto insurance premium with a free quote from the nation's top companies.
The editorial content on Clovered's website is meant to be informational material and should not be considered legal advice.
Similar Articles