The Cheapest Home Insurance
Homeowner
/
The Cheapest Home Insurance
As inflation rates rise to the highest levels seen in decades and supply chains still face significant disturbances, you may wonder how to cut back your costs in every area of your life, especially the pricier areas like home insurance. As of 2023, the average homeowner's insurance policy costs about $1,300 annually in premiums, but many insurance companies offer lower-than-average rates.
When you're looking for the lowest home insurance rates, you shouldn't have to sacrifice coverage to get a good deal. Keep reading to find out how to get the cheapest homeowners insurance while maintaining peace of mind regarding your coverage.
Getting the Cheapest Home Insurance
The cheapest home insurance will be a policy with extensive coverage at a low base rate with discounts added or a policy with minimal coverage. Naturally, a policy with minimal coverage costs less because you're insuring your house under fewer conditions than those with comprehensive policies or policies with several add-on coverages.
Insurance companies consider several factors when they determine your premiums. While the average home insurance policy costs about $1,300 annually, the cost of your policy will depend on where you live, the age and condition of your home, and several other facets. The lowest homeowners insurance rates will only be available to those who live in newer homes in states with a low cost of living and fewer natural disasters.
If it's important to you to get the best price on your homeowner's insurance policy, you'll want to research your provider or consider switching to a provider that offers a low rate for the type of coverage you need.
Who Has the Cheapest Home Insurance?
The cheapest home insurance companies are USAA and Erie. USAA only covers people who are active-duty military and their families, and Erie only offers coverage in some of the Midwest and Mid-Atlantic. If you don't qualify for a homeowners insurance policy from Erie or USAA, the best affordable homeowners insurance policies will likely come from another carrier like Travelers, Progressive, and Nationwide.
If you have a low credit score, you may be quoted for more than the $1,100 to $1,200 premium range with these providers. In most states, homeowners insurance providers use your credit score as one of the main determinants for your premiums. Anyone with a low credit score may be considered a risky policyholder.
Those with low credit scores may still find that Progressive, Nationwide, and Travelers have the best price for home insurance, but those premiums may be double or triple the national average price. In that case, you'll want to determine which provider has the best discounts or deals on the policies you qualify for.
Getting the Best Deals on Home Insurance
The best way to get the cheapest home insurance is to add discounts to your policy. Most insurers offer various discounts, some offered by every insurer and some unique to each provider. For example, most insurers that provide both home and auto insurance will give you a discount on each of your policies if you bundle both your car and home insurance with the same provider.
Many insurers offer discounts if you make upgrades to your home. Some common examples are an HVAC upgrade discount, a new roof discount, or a security system discount. Each of these upgrades assures your insurer that common causes for claims, like faulty electrical wiring, leakage from an old roof, or theft, won't be an issue for your home. Therefore, they'll reward you with a percentage off your premium.
Similarly, if you purchase a new home built in the last five years, your insurer will likely offer you a discount. It's the same situation as the discounts they may offer for upgrades; you become less of a risk to insure when the materials in your house are new, so you're rewarded with a discount on your premium.
Getting the Best Priced Homeowners Insurance
If you evaluate your needs and find that the best homeowners insurance for you is the cheapest, you know to get a policy with minimal coverage and discounts applied to maximize your savings. Suppose the best policy for you has extensive coverage for a low cost. In that case, you'll want to shop around for quotes from Progressive, Nationwide, Travelers, or any other insurance providers with excellent coverage for low rates.
Once you know what kind of coverage you want and the amount you're willing to spend, you should then decide if you wish to insure your house for its replacement cost or market value. Essentially, you're determining — in the event that substantial damage to your home occurs — if you want to insure it up to the value at which it exists on the housing market or the amount of money it would cost to repair it to the condition at which it stands when you take out your policy.
When you decide whether you want to insure your house for its replacement cost or its market value, and once you decide what type of coverage you want in your homeowners insurance policy, you can then start searching for the best-priced homeowners insurance to suit your needs.
How to Find Affordable Homeowners Insurance
The best way to find affordable homeowners insurance is to shop around online for quotes from several insurance providers. If you don't want to get a quote online, you can get one through an agent, though that process may take longer than the online quoting process.
Most larger providers like Progressive, Travelers, and Nationwide have quoting tools on their websites. Many sites — like us at Clovered — have quote comparison tools that compare quotes from several insurance providers, too. Many quotes will also gather information about you to calculate how many discounts you qualify for, too.
Getting the Cheapest Home Insurance Quote
If you're a first-time homeowner or looking to switch your homeowners insurance provider to get a cheaper policy, you can get a quote for the cheapest home insurance right here at Clovered. Just plug in your home's information for a free quote in minutes. Or, if you prefer to speak to an agent about getting the cheapest home insurance, call us at 833-255-4117 or email us at agent@clovered.com.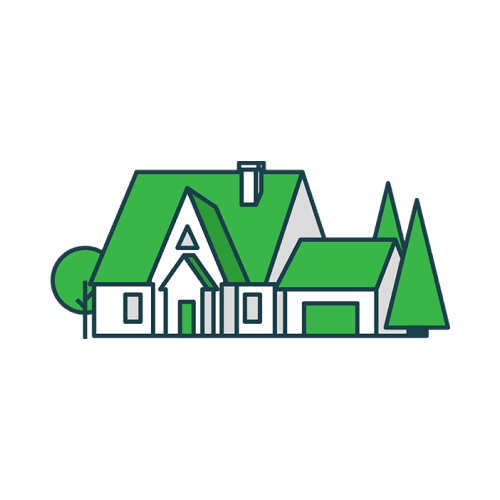 It's Time to Switch Your Homeowners Insurance
We partner with the nation's top homeowners insurance companies so you can get a custom policy at an affordable price.
The editorial content on Clovered's website is meant to be informational material and should not be considered legal advice.
Similar Articles