High-Risk Auto Insurance in Georgia
Auto
/
High-Risk Auto Insurance in Georgia
Whether you're a city driver in Atlanta, a college student in Athens, or a frequenter of Georgia's seven natural wonders, all drivers in the Peach State are legally required to have auto insurance. However, those with a history of risky behavior on the road may have a tough time finding an affordable policy in the state.
Those with a history of poor choices on the road may decide to bind a high-risk policy to help mitigate the cost of their premiums while still getting the coverage they desire. Let's take a look at high-risk auto insurance for Georgia, who is eligible, and how it works.
What's High-Risk Auto Insurance in Georgia?
High-risk auto insurance in Georgia is a type of coverage for drivers with a poor record or a higher likelihood of filing claims. A driver may be deemed high risk for many reasons, not all associated with criminal behavior or continual traffic violations. While those who need high-risk car insurance may have a poor driving record, sometimes those with poor credit or those who have been the victim of several accidents need it too.
When insurers bind a policy with a driver, the premium they assign to the driver is attached to the risk the company takes when insuring the person. Insurance companies translate risk into higher premiums, so those more likely to file a claim will likely pay higher premiums.
While insurers consider your driving history when determining your rates, they also use your age, gender, ZIP code, and several other factors. If all these factors add up to the policyholder being a higher risk to insure, they will see higher premiums on their policy.
For example, teenage boys are statistically highly likely to cause accidents, so some insurers may deem these drivers high-risk and slot them with high-risk insurance. 
High-risk insurance isn't a different type of policy, nor a coverage drivers can add to their policies. It's just a name insurers give to those with a poor driving history or another factor that puts them at a higher risk of filing a claim, thus increasing their premiums.
How to Find High-Risk Car Insurance in Georgia
Finding high-risk auto insurance in any state can be challenging because insurers often reject a high-risk driver's wish to bind a policy due to their risk. In Georgia, companies that specialize in high-risk insurance are often called non-standard insurers. These insurers take on high-risk policyholders in exchange for higher-than-average premiums. While that doesn't sound ideal, it's often a high-risk driver's only option.
Some of the state's top insurers, such as State Farm and Nationwide, will take on high-risk drivers. When starting your search for high-risk insurance, it's always best to try your luck with a standard insurer first, as these companies are usually highly reputable and offer plenty of discounts you can add to your policy to lower your premiums.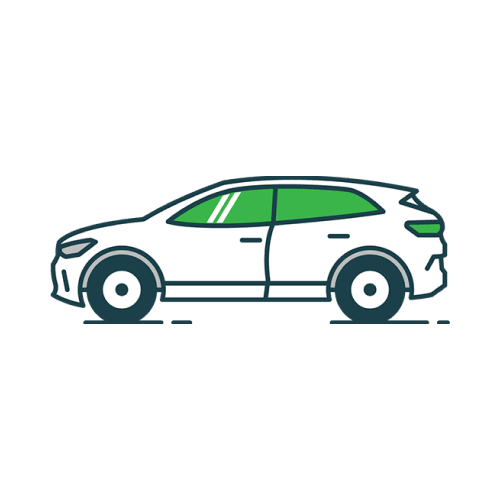 Ready to Save Money on Auto Insurance?
Rethink your auto insurance premium with a free quote from the nation's top companies.
How To Get Cheap Auto Insurance in Georgia With a Bad Driving Record
There are a few ways drivers with a poor record can lower their premiums, though. When searching for auto insurance, drivers must decide whether they value cost, coverage, or both equally. Many of those with high-risk insurance want to find a way to get the coverage they need without paying an arm and a leg for it. This is where discounts come in.
Many of the top insurers in the state offer discounts for policyholders to lower their premiums. High-risk drivers are often eligible for the same discounts as those with good driving records. Some of the most significant discounts insurers offer come from enrollment-based programs that focus on safe driving strategies.
Drivers can enroll in a usage-based driving program offered by their insurer in which they track and send their driving data to their insurer to receive a discount based on a score. The safer you are on the road, the more significant your discount. 
These safe driving programs are highly beneficial for high-risk drivers because, on top of getting a discount, they motivate drivers to make better choices, thus improving their driving record over time. Working to improve your driving record is critical in lowering your premiums after being deemed a high-risk driver.
What Is Georgia Assigned Risk Auto Insurance?
In Georgia, high-risk auto insurance can be tough to find. Many insurers don't want to bind a policy for a high-risk driver, so many decline to cover these drivers, and those who need coverage the most can't get it through a standard insurer. However, an assigned risk auto insurance plan is a way for high-risk drivers to get the coverage they need without one insurer taking on the risk of insuring a driver who has proven to make risky decisions.
High-risk drivers can opt into an assigned risk auto insurance plan in which many non-standard auto insurers pool together and insure the high-risk driver. This means that no one company will suffer if a high-risk driver files a claim, and the high-risk driver can get coverage in a situation where it's otherwise hard to come by. 
The only caveat to an assigned risk auto insurance plan is the expense. These plans are costly and often a last resort for high-risk drivers. Many policyholders with these types of plans have exhausted their options of standard and non-standard insurers before they opt into an assigned risk plan.
Georgia Car Insurance Quotes for High-Risk Drivers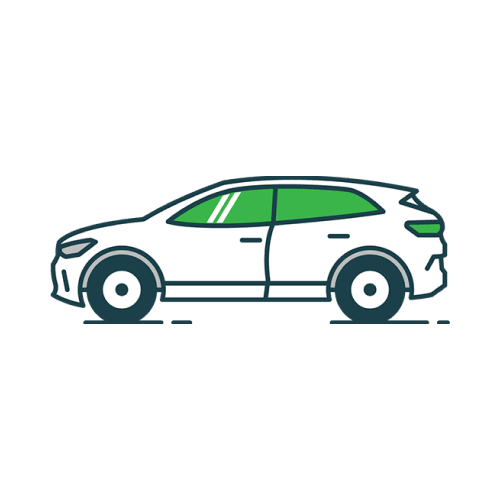 Ready to Save Money on Auto Insurance?
Rethink your auto insurance premium with a free quote from the nation's top companies.
The editorial content on Clovered's website is meant to be informational material and should not be considered legal advice.