SR-22 Insurance in Georgia Explained
Auto
/
SR-22 Insurance in Georgia Explained
Whether you live the big city life in Atlanta, the suburban hustle and bustle in Savannah, are a student in Athens, or anywhere else across the beautiful Peach State, it's always important to carry the legal minimum amount of car insurance in Georgia, lest you risk filing for an SR-22.
An SR-22 is a form your insurer will file with the Georgia Department of Driver Services (DDS) on your behalf to certify that your insurance policy meets the minimum legal requirements. Only drivers who've committed serious traffic violations, like driving without insurance or while under the influence, must file this form.
The minimum requirements for auto insurance in the Peach State are pretty minimal when compared to other states. Still, it's easy to be tempted into skipping out on insurance entirely, eventually resulting in you requiring an SR-22. Let's check out what an SR-22 is, who needs one, and how to get a car insurance policy in Georgia if you have one.
All About SR-22 Insurance in Georgia
Before we get any further, it's essential to understand that SR-22 insurance in Georgia isn't a specific policy but rather a form your insurer will submit to the state to verify that you have a valid policy that meets the legal minimums. Often, high-risk drivers in the state who've driven recklessly, while intoxicated, without sufficient insurance, or have otherwise made poor choices that led to their licenses being revoked are the only drivers that require this form. 
All an SR-22 form does is prove to the state that while a driver has made mistakes in the past, they're on the way to correcting their poor choices. This form certifies that a driver has sufficient coverage under the eyes of the law and is capable of paying for any damages or injuries should they be in an accident. 
According to Georgia's car insurance law, sufficient coverage is at least $25,000 in bodily injury liability per person, $50,000 in bodily injury liability per accident, and $25,000 in property damage liability per accident, otherwise stated as 25/50/25 liability coverage. If a policyholder has this liability coverage limit, they are sufficiently insured in the state. 
Failure to comply with the terms of your SR-22 can result in more severe penalties, like vehicle impoundment or even jail time, not to mention hefty fines or fees. 
While minimum coverage is enticing, especially for high-risk drivers who will have to pay higher premiums no matter the amount of coverage, it's always a good idea to upgrade to a full coverage policy.
A full coverage policy allows policyholders to tailor their coverage to their needs, so they can be sufficiently protected on the road and feel comfortable with the amount for which they'll be liable in the event of an accident. On a full coverage policy, drivers can raise their liability limit and add optional coverage types like uninsured motorist coverage (UM), a first-party medical benefit (FPMB) like medical payments coverage (MedPay), collision coverage, comprehensive coverage, and gap coverage. 
While the premiums associated with a full coverage policy are higher than those associated with a minimum coverage policy, long-term protection often outweighs short-term savings.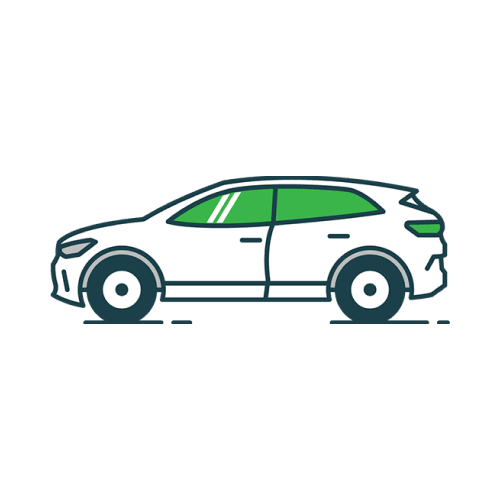 Ready to Save Money on Auto Insurance?
Rethink your auto insurance premium with a free quote from the nation's top companies.
What Is SR-22 Insurance in Georgia?
A Georgia SR-22 is a form your insurer will file with the Department of Driver Services (DDS) to certify that your insurance policy meets the state's legal minimum requirements. Drivers who've previously had their licenses revoked are typically the only drivers who require this form. In most cases, an SR-22 form is used by a policyholder to prove they have sufficient insurance so they may reinstate their license after having it suspended.
Georgia SR-22 Insurance Requirements
The requirements for an SR-22 will vary depending on why a driver requires this form and the specifics outlined in the form itself. For example, non-owner SR-22 insurance in Georgia differs from a standard SR-22. An SR-22 for non-owner insurance will only allow a policyholder to operate a vehicle for occasional use, while a standard SR-22 will allow a vehicle owner to reinstate their license and operate their vehicle as usual. 
The duration a policyholder must carry an SR-22, whether it's standard or non-owner, will typically be about three years. However, more serious offenses may require the driver to carry the form for over three years. 
How To Find Cheap SR-22 Insurance in Georgia
You can find cheap SR-22 insurance in Georgia in a few different ways. The first and easiest way is to apply for an SR-22 form with a standard insurer and cash in on all the discounts they offer for which you're eligible. Discounts, like a telematics program or a bundling discount, are a great way to lower your premiums without sacrificing your coverage for savings. However, some standard insurers won't offer policies to drivers who are considered high-risk.
The average full coverage premium in the state is about $1,780 annually, or about 5% higher than the national average of about $1,670 annually. While the SR-22 itself may only cost about $25 to file, high-risk drivers often pay at least double the average cost in their premiums.
High-risk drivers pay higher premiums because insurers translate the risk they take by insuring each driver into the cost of their premiums. Those with a higher likelihood of needing to file a claim will be deemed high-risk drivers. Thus, their insurers will charge them higher premiums. 
If no standard insurers will bind a policy with you, you can search for a non-standard insurer specializing in high-risk insurance. Companies focusing on high-risk markets often offer these drivers more competitive premiums. Some non-standard insurers may also offer some discounts, so be sure to add those to your policy to maximize your savings. 
Finding Georgia Car Insurance Quotes Online
Lucky for you, we specialize in quotes here at Clovered. You can use our free quoting tool right here to get your quote in minutes. If you prefer to speak to an agent about your quote or have any questions about SR-22 insurance in Georgia, you can contact us at 833-255-4117 or agent@clovered.com.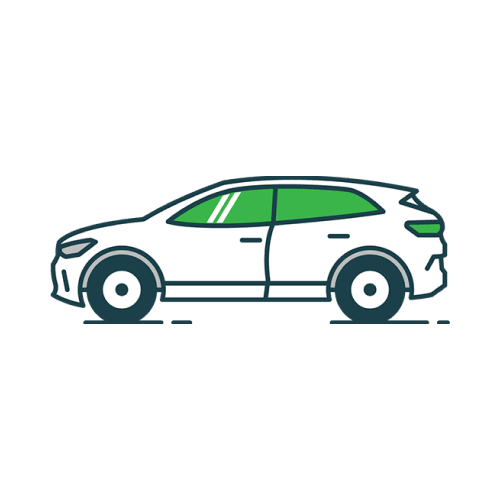 Ready to Save Money on Auto Insurance?
Rethink your auto insurance premium with a free quote from the nation's top companies.
The editorial content on Clovered's website is meant to be informational material and should not be considered legal advice.