5 Benefits of Renters Insurance for All Types of Tenants
Renter
/
5 Benefits of Renters Insurance for All Types of Tenants
Just because your landlord has insurance doesn't mean your belongings are covered. Contrary to popular belief, landlord insurance doesn't cover any tenants in the household. To get protection for your belongings — and so much more — you'll need to invest in renters insurance.
Luckily for all you tenants out there, renters insurance is one of the most affordable insurance policies you can buy, tipping the scale at about $10 to $15 per month. So whether you're renting for the first time, a seasoned veteran or somewhere in the middle, you'll be glad to know about these five benefits of renters insurance.
1. Your Belongings Are Covered
Since renters don't own the home they live in, the most important facet of renters insurance coverage is the personal property portion. This is the section of your policy that pays to repair or replace any personal belongings that were damaged by a covered peril.
Coverage for your belongings typically extends to anything you own and keep in your home. These could be furniture, TVs, computers, kitchen utensils and even your clothes. When you consider how much money the average person spends on clothes and shoes, your clothing could easily total up to $10,000 if you have a lot and tend to keep it for a long time.
If a covered house fire destroys all your clothes, furniture and everything you keep inside your home, renters insurance would reimburse you for all of them after you've paid your deductible, which is usually between $1,000 and $1,500 per claim.
The type of renters replacement coverage you choose, actual cash value or replacement cost coverage, will dictate how much you get reimbursed. With actual cash value, insurers factor depreciation into your items' value. So if you bought a couch for $2,000 and you've had it for five years, you may only get reimbursed $1,200 because it has decreased in value.
With replacement cost coverage, on the other hand, you're reimbursed the exact dollar amount you bought your items for. So that $2,000 would garner a $2,000 reimbursement from your insurer. It's important to note that replacement cost coverage is more expensive, so you'll have to figure out how much you're willing to pay for coverage to protect your belongings.
2. Even When They're Not in Your Home
Now you know your belongings are covered when they're in your home, but did you know renters insurance protects them while they're away from your home, too? Yup, they sure are. So if a thief breaks into your car or a burglar enters your hotel room and steals your laptop and expensive headphones, renters insurance has your back.
As always, it's always best to consult your insurance agent to find out what's covered and what's not. Your policy may cap the reimbursement of certain electronics and jewelry at $1,500 per item. So if you have an especially expensive laptop or wear expensive jewelry, you may need to schedule each item on your policy individually.
3. Injuries to Others on Your Property
Medical payments coverage is typically capped at $2,500 per incident and is designed to cover medical bills for minor injuries that occur on your property — whether you're found liable or not.
Liability coverage, on the other hand, is designed to pay medical bills for more major accidents that occur on your property — and that you're found liable for. So if you've got a trampoline in the backyard and one of your friends breaks their leg jumping on it, the liability portion of your renters policy can help pay for those medical bills up to your policy's limit.
If they sue you, liability can also help cover the legal fees associated with the lawsuit. So if you have $100,000 in coverage and the medical bills total $30,000 while the legal fees are $20,000, you'd be covered and wouldn't have to pay anything out of pocket after you've paid the deductible.
4. Dog Bites — On & Off Your Property
Since dog bites are among the most expensive home insurance claims filed each year, it's also recommended that dog owners opt for at least $100,000 in converge — and may want to think about getting more.
5. Temporary Living Expenses After a Disaster
Accidents happen. And if you're renting an apartment or sharing a house with other roommates, their accidents could affect your living situation. If a fire breaks out and destroys your home, leaving it uninhabitable and forcing you to find a new place on short notice, you won't have to crash with friends if you have renters insurance.
Your policy's loss of use portion will reimburse you for a hotel stay or home of equivalent value if a covered peril forces you to move out while your home is being repaired. It can also reimburse you for any lost food, additional food because you no longer have a kitchen, pet boarding fees and a slew of other additional living expenses you wouldn't have otherwise incurred.
Why Getting Renters Insurance Is a Good Idea
Getting renters insurance is a good idea because it protects your belongings and financial wellbeing from a number of perils. Plsu, at $10 to $15 per month, it's the cost of a few cups of coffee. At Clovered, we make getting renters insurance easy. Simply enter your address into our online quoting platform and we'll pair you with a policy in minutes.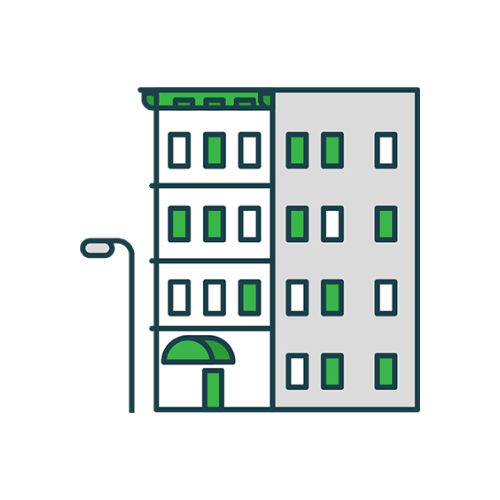 Protect Your Belongings With Renters Insurance
Averaging just $12 per month, renters insurance can protect your belongings for the cost of a few cups of coffee.
The editorial content on Clovered's website is meant to be informational material and should not be considered legal advice.
Similar Articles