Can You Claim Spoiled Food on Insurance?
Insurance 101
/
Can You Claim Spoiled Food on Insurance?
One of the most frustrating things that can happen during a long power outage is all the food in your fridge and freezer going bad. You spend your hard-earned money to keep your shelves stocked with meat, eggs, milk, and other perishable items, only for them to end up in the trash.
Since you lose money on food that spoils due to a power outage, you might wonder if your homeowners or renters insurance can reimburse you for that loss. Here, we'll go over the way insurers handle food spoilage insurance claims, when you're probably covered, and when you probably aren't.
Can You Claim Spoiled Food on Insurance?
Sometimes, you can claim spoiled food on your insurance, but it depends on how much food you lost and why you lost it. It also depends on the coverage provided by your specific policy. Check your policy or ask your insurer to find out if your policy includes food spoilage coverage.
Even if you have food spoilage coverage, think about the value of the food you lost and whether it's worth seeking reimbursement before making a claim. Remember that after you make any kind of insurance claim, your rates are likely to go up.
You also have to consider your insurance deductible. If the value of the food you lost is less than your deductible, you won't be able to make a claim for it. For instance, if your deductible is $1,000, you would have to lose more than $1,000 worth of food to make a claim. Sometimes, though, insurance companies waive the deductible for food loss claims. Ask your insurer for specifics on your policy.
Plus, you can only make a claim if you lost the food due to a covered peril. A peril is an event – such as a storm, fire, or break-in – that can damage your home or belongings. Your policy either covers your property from named perils, which is a set list of events outlined in the policy, or open perils, which means you're covered for anything that happens to your stuff except for a few exclusions.
If your fridge and freezer stop working because of an event that isn't covered by your policy, you won't be able to make a claim for the spoiled food.
Does Homeowners Insurance Cover Food Loss from a Power Outage?
Many homeowners insurance policies cover food loss, as long as the power outage is caused by a covered peril. So, if your fridge just stops working one day, your insurance probably won't reimburse you for the food that goes bad. But if your power goes out during a hurricane or other covered natural disaster, you can probably be reimbursed.
Depending on whether or not it's available from your insurer, you may also be able to add equipment breakdown coverage to your insurance policy, which would cover appliances, such as your fridge and freezer. This coverage may also include spoiled food resulting from equipment breakdown.
On most policies, food spoilage coverage ranges from $500 to $2,500. That's the maximum amount your insurance company can reimburse you for lost food.
Does Renters Insurance Cover Food Loss from a Power Outage?
Yes, renters insurance usually covers spoiled food under the personal property section of the policy. As with homeowners insurance, though, you may only be covered if the power outage is caused by certain perils, such as a hurricane or fallen tree. Check your specific policy or talk to your insurer for details.
Will the Power Company Pay for Spoiled Food?
If your insurance company denies your claim for spoiled food, the next place you can turn for reimbursement is your power company. Power companies sometimes reimburse customers for spoiled food if the outage was the company's fault.
Even if your insurance does cover food spoilage, you can still reach out to your power company. That way, you may be able to get your money back for the food without your insurance rates going up. Plus, some power companies will reimburse your deductible if you had to pay one on a food spoilage claim.
How to Make a Food Spoilage Claim on Your Insurance
Making an insurance claim can be tricky, and it's no different for spoiled food. Be prepared before you file your claim by following these steps.
Make a list

of all the food items that went bad.

Take photos of each spoiled food item before throwing it out, for proof.

Find and submit the receipts for as many of the food items as possible, especially expensive high-end items like truffles, caviar, or Wagyu steak.

Estimate the cost of any items you don't have the receipts for.

Add up the total cost of all the items so you know how much to make your claim for (or not to make your claim at all, if the total is less than your deductible).
With this method, you're more likely to make a food spoilage claim that gets approved. Still, though, when and if you can make a claim at all depends on your specific insurance policy.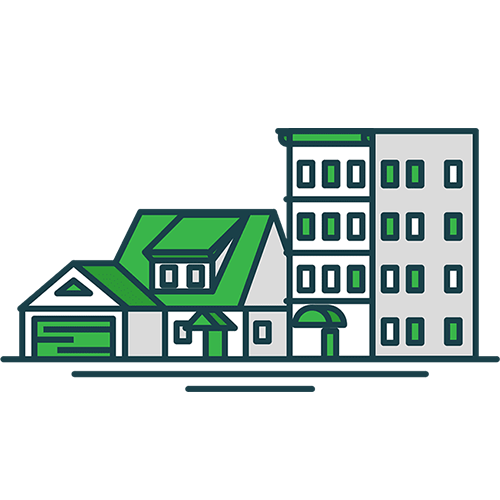 Home Protection Is Just a Click Away
We partner with the nation's top home insurance companies so you can get an excellent policy at an affordable price.
The editorial content on Clovered's website is meant to be informational material and should not be considered legal advice.
Similar Articles