What Is an Open Peril Policy in Homeowners Insurance?
Homeowner
/
What Is an Open Peril Policy in Homeowners Insurance?
Your homeowners insurance doesn't protect you from everything. Each policy only covers damage caused by certain perils, which is a term used in the insurance world to describe events that could damage your home and belongings. An open peril policy is the most comprehensive homeowners insurance you can get because it protects your home from more perils than any other type of policy.
What Is an Open Peril Homeowners Policy?
An open peril policy means your homeowners insurance covers damage to your home in any event except the ones specifically excluded in your policy. For example, say an alien spaceship crashes into your home and destroys your roof. As long as your insurance policy doesn't specifically say "you are not covered for an alien invasion," your insurance would pay to repair the damage.
Of course, the odds of a UFO landing on your roof are pretty slim, but you can see from this example how an open peril policy has you covered in a wide variety of situations.
The type of homeowners insurance that includes open peril coverage for the structure of your home and your personal property is called an HO-5 policy or comprehensive form insurance. It's so-called because it covers more comprehensive perils than other policies. Since HO-5 provides so much coverage, it's more expensive than your standard homeowners insurance.
Another name for an open peril policy is an all-risk policy. However, this name isn't exactly accurate since all-risk policies have some exclusions and therefore don't cover literally all risks.
Open Peril vs. Named Peril Coverage
The opposite of open peril coverage, as described above, is named peril coverage. With named peril coverage, your property is only covered if the damage is caused by one of the events on a finite list included in your policy.
Named perils that may be included in this type of coverage include:
Damage caused by vehicles

Damage caused by aircraft

Rioting or civil disturbances

Damage from smoke

Damage caused by heating, air conditioning, or plumbing

Damage due to snow, ice, or sleet

Damage from

water heater

, including cracks, burns, or tears

Damage from electrical current, such as downed powerlines

Explosions

Falling objects
If you have named peril coverage and your home is damaged by anything not on this list, your insurance will not pay for repairs or replacements. And your specific policy may not even include all 16 of the perils named above. You'll have to check your policy for which perils are listed. If something isn't specifically named there, you aren't covered for it.
Think of the difference between open perils and named perils coverage like this: Open peril coverage has certain exclusions but covers you for everything else, while named peril coverage has certain inclusions and doesn't cover you for anything else.
The Most Common Open Peril Exclusions
Every open peril policy will list at least a few exclusions, which are events your insurance does not cover. Some of the most common exclusions on open peril policies include, but are not limited to:
Remember, each insurance policy is unique. Your policy may exclude all the events listed above or only a few of them. It may exclude events we haven't listed here. The only way to know which events your own open peril policy excludes is to read your policy. If you have questions, ask your insurance agent or provider to clarify.
Which Dwelling Policy Form Provides Open Peril Coverage?
The only type of dwelling policy that includes open perils coverage is DP-3, also known as a special form. There are two other forms of dwelling policy (DP-1 and DP-2) that come with named peril coverage.
A dwelling policy is different from your standard homeowners policy because it doesn't include liability coverage. You would usually take out a dwelling policy for a property you own but that no one lives in most of the time, such as a vacation home or a home you're in the process of flipping.
The dwelling policy covers the structure of the home itself, the personal property inside, and any other structures on the premises (such as a shed or fence) on either a named peril or open peril basis, depending on the type of policy.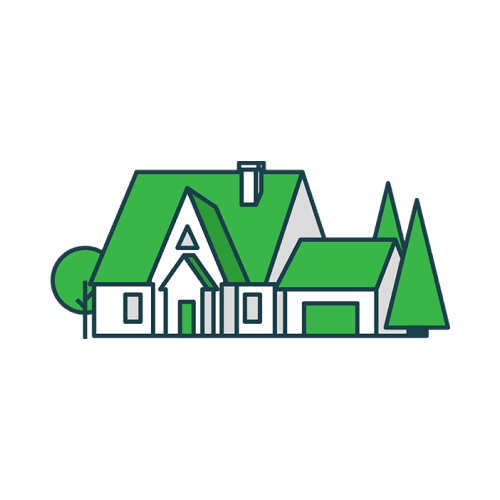 It's Time to Switch Your Homeowners Insurance
We partner with the nation's top homeowners insurance companies so you can get a custom policy at an affordable price.
The editorial content on Clovered's website is meant to be informational material and should not be considered legal advice.
Similar Articles