What Is Equipment Breakdown Coverage in Home Insurance?
Homeowner
/
What Is Equipment Breakdown Coverage in Home Insurance?
Plumbers, electricians, and technicians exist for a very important reason: machines break. When they do, the methods to fix them are often beyond the scope of any DIY job we may be capable of. If those professions didn't exist, most of us would simply be out of luck if our refrigerators, water heaters, or air conditioners fizzle out.
With equipment breakdown insurance coverage, your home insurance provider can offer some relief for both your stress and your wallet when an appliance in your home breaks down. Keep reading to learn when and how appliances and other systems in your house are covered with equipment breakdown coverage.
What Is Equipment Breakdown Coverage on a Homeowners Policy?
Equipment breakdown coverage is an endorsement for home insurance policies that offers enhanced coverage for appliances, HVAC systems, and other mechanical equipment in your home. Most home insurance providers offer it as an optional add-on to your policy for between $20 to $50 per year.
Standard homeowners insurance policies protect your appliances from many perils – damage from fires, smoke, or even natural disasters would probably be the most common perils that could affect the systems in your home.
But, appliances and other mechanical systems inside your house aren't always affected by outside forces. Oftentimes, they tend to stop working due to a glitch, a malfunction, or a problem with the machine itself. These types of issues are usually excluded by default in home insurance plans.
When reading your policy, you may find wording along the lines of "we do not insure for loss from… mechanical breakdown, latent defect, inherent vice, or any quality in property that causes it to damage or destroy itself."
Equipment breakdown coverage helps overcome this by covering your appliances, HVAC systems, and more from a variety of mechanical and electrical breakdowns.
What Does Equipment Breakdown Insurance Cover?
Generally, equipment breakdown insurance covers the repair and replacement costs of an appliance or system that fails due to mechanical or electrical failure. The exact coverage provided by equipment breakdown insurance varies by carrier, but generally unexpected short circuits and ruptures are covered, as well as damage to appliances caused by power surges, and even breakdowns due to proper installation.
Additionally, equipment breakdown coverage may reimburse you for any temporary repairs you may have made after an appliance broke, as well as any food spoilage as a result of an appliance breaking, like your refrigerator.
Also, if you're thinking of upgrading your appliances to more efficient or environmentally friendly models after you have an issue, equipment breakdown coverage may have your back. When reimbursing you for covered equipment that failed, some providers are willing to pay more for a similar, but "greener" replacement, even if it costs a bit more than your original appliance.
Residential equipment breakdown coverage commonly starts at $50,000, but limits can vary based on how much your provider offers and how much you're willing to pay. Equipment breakdown coverage also carries its own deductible separate from your other damage deductibles. A common deductible is $500, although this can vary by carrier, too.
Equipment breakdown coverage won't cover wear and tear. It also won't cover a breakdown due to freezing, mold, or pest infestation. It also won't cover a breakdown due to any negligence on your part, like if you didn't perform routine maintenance on your AC system.
It's important to note that equipment breakdown insurance won't cover the damage that a broken appliance causes, like water damage from a broken dishwasher that floods your kitchen. It only looks out for the equipment themselves. The damage caused by the appliance may or may not be covered by your policy, as home insurance has certain stipulations regarding water leaks and damage from appliances.
Residential Equipment Breakdown Coverage Examples
Examples of equipment, appliances, and HVAC systems in your home that may be covered by equipment breakdown coverage in a homeowners insurance policy include:
Refrigerator

Home security system

Oven

Washer and dryer

Boiler,

furnace

, or

water heater

Sump pump

Computers

Home entertainment system

Chair lift

Elevator

Water purification or filtration system

Well pump

Gym or home workout equipment, like a treadmill, Peloton, or Tonal
As you can see, there's quite a variety of appliances and systems that can be covered by residential equipment breakdown coverage. Depending on your carrier, pool or jacuzzi pumps may also be covered if they break down due to electrical or mechanical failure. But, if this is something you're concerned about, you'll want to double-check with your provider to be sure. Solar panels may also be covered.
Remember, even when an appliance is covered, it has to exceed your equipment breakdown coverage deductible to be eligible for your insurer to reimburse you for it. For instance, a microwave may qualify as a piece of covered equipment, but if it costs less than your deductible to repair or replace, then your insurer won't be able to help.
Is Equipment Breakdown Coverage Worth It?
Equipment breakdown coverage likely comes out to about a dollar or less a day. So, if even one expensive appliance breaks down during your policy term and your insurer agrees to cover it, equipment breakdown coverage could immediately pay for itself.
Your need for equipment breakdown insurance likely depends on the appliances and systems in your home as well as your financial situation. If you live in an older home with aging systems that may be fragile, you may want to consider it.
Alternatively, if you live in a house with brand-new, high-end appliances, you may also want to get residential equipment breakdown coverage. As we all know, with the rapid technological upgrades that seem to continue, the problems with new equipment don't cease.
Smart homes or smart technologies don't seem too smart all the time. Having expensive appliances might be more of a reason to invest in equipment breakdown insurance so you don't have to foot the bill if something goes wrong.
Many appliances have warranties from the store where you purchased them or from the manufacturer that produced them. If you know all your appliances are still covered by store or maker warranties, you might be less inclined to get residential equipment breakdown coverage. But, if you know all your warranties have expired, you may want to reconsider.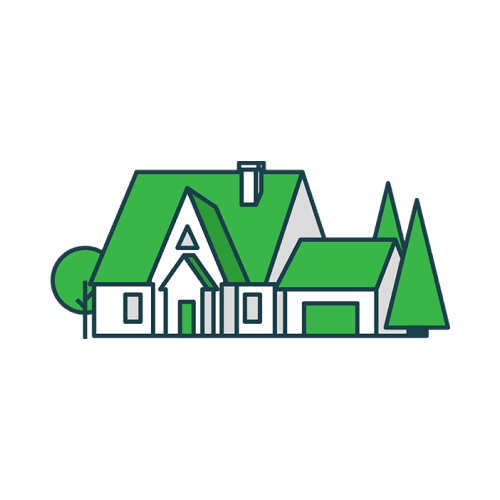 It's Time to Switch Your Homeowners Insurance
We partner with the nation's top homeowners insurance companies so you can get a custom policy at an affordable price.
The editorial content on Clovered's website is meant to be informational material and should not be considered legal advice.
Similar Articles