What Is Car Repair Insurance and Is It Worth It?
Auto
/
What Is Car Repair Insurance and Is It Worth It?
If you have a newer car and like to err on the side of caution, you may want to consider purchasing car repair insurance to add to your existing policy. Auto repair insurance will help to cover the cost of repairs or maintenance that your standard car insurance policy may not cover.
Vehicle repair insurance sounds like a no-brainer, right? Well, there are some stipulations, including a hefty deductible, you may want to know about before adding insurance for car maintenance to your policy. Let's take a closer look at how auto repair insurance works, how much it costs, and if it's worth it.
What Is Car Repair Insurance?
Car repair insurance is a type of car insurance that covers repairs and maintenance on your vehicle. It can be added to a standard car insurance policy as an additional coverage option to those you already have and can help you pay for the cost of repairs to your vehicle.
A standard full coverage auto insurance policy with comprehensive and collision coverage will typically help you to pay for repairs on your vehicle if it's damaged in an accident. However, if your car requires repairs unrelated to an accident, your standard insurance policy usually won't help you cover those costs. That's where vehicle maintenance insurance comes in.
Auto maintenance insurance acts similarly to a car's extended warranty. It will help you cover the cost of repairing various mechanical malfunctions after you pay a deductible. Many insurers will offer some version of car insurance for repairs, but many will only offer vehicle repair coverage for new or nearly new cars with less than 12,000 miles.
Car insurance that covers maintenance is typically only available to newer cars because newer cars should not require frequent or costly maintenance. Used car maintenance insurance is hard to come by because older cars require more maintenance on the more expensive cart parts, like the engine or transmission.
A Breakdown of Car Repair Coverage
Car insurance for repairs will kick in to help you pay for repairs on a broad range of mechanical failures, but many policies come with some conditions.
Generally, car repair insurance coverage policies will cover any mechanical failure or issue as long as it isn't excluded from your policy. Most commonly, car breakdown insurance coverage extends to issues with big-ticket items in your car, like the transmission, engine, heating and cooling systems, or other crucial parts of your vehicle. In short, your auto repair insurance will kick in for the expensive replacements and repairs.
As with any insurance policy, car repair insurance will only cover what's listed on your policy. Your vehicle repair insurance won't cover items excluded from what's listed on your policy. Regular maintenance of your vehicle won't be covered by car repair coverage. This will include oil changes, bulb replacements, filter replacements, and other general upkeep of your vehicle.
Car repair insurance also won't cover cosmetic damage to your vehicle, especially if caused by an accident. Car repair insurance is a specific coverage option for non-accident related repairs, so if any of the covered items are damaged in an accident, your full coverage policy with collision coverage should help you to cover the cost of those repairs rather than your car repair insurance coverage.
Many automobile repair insurance has a high deductible, so during the claims process, you will have to pay some money out of pocket before your insurer kicks in the rest. While this may be a drawback for some, you just have to know when filing a claim is worth it and when it isn't.
For example, if your deductible is $250 and your repair costs $300, using car repair insurance to cover the cost of your repair may not be worth it. On the other hand, if your repair costs $500, you may want to use your car repairs insurance to help you pay for maintenance to your vehicle.
Car Repair Insurance Average Cost
The average cost of car maintenance insurance is about $100 per year to add this coverage to your standard full coverage policy. However, the cost doesn't end there. The car maintenance insurance cost fails to factor in your deductible. Simply put, your deductible is the amount you would be expected to pay out of your pocket before your vehicle repair coverage kicks in if you file a claim.
On average, the deductible for car repair insurance ranges from about $100 to $250, depending on your insurer. Your deductible will determine when you should and shouldn't make claims. Generally, it's a good idea not to make a claim unless the cost of repairs is double your deductible.
Is Car Repair Insurance Worth It?
As a whole, policyholders believe car repair insurance is worth it, especially if you're purchasing a brand-new car or using a lot of your savings to pay for your vehicle. Here at Clovered, we always say you're better off safe than sorry.
If you buy a new car that doesn't come with a warranty, it's a good idea to purchase car repair insurance. Car repair insurance will cover similar perils as your car's warranty, should you choose to participate in your car's extended warranty program. However, your car is only covered under warranty for some time.
You will be covered as long as you keep paying for your vehicle maintenance insurance. While you may be doubly covered for a few years in the time when your car is under warranty, once the warranty runs out, you will be covered by your auto repair insurance for those big-ticket repairs. Since you can't typically purchase auto repair insurance for an older vehicle, it's best to purchase it when you get your car, even if you will be doubly covered for some time.
Auto Repair Insurance Companies
The main car repair insurance companies are AAA, Allstate, and Geico, but many other companies offer some form of auto repair coverage. If your current insurer doesn't offer car repair insurance, it may be time to switch your auto insurance provider. You can start your switch by shopping around for quotes online; you can even get a quote right here at Clovered with our free quoting tool.
If you would prefer to speak with an agent directly, you can call 833-255-4117 or email an agent at agent@clovered.com with any questions you may have about car repair insurance.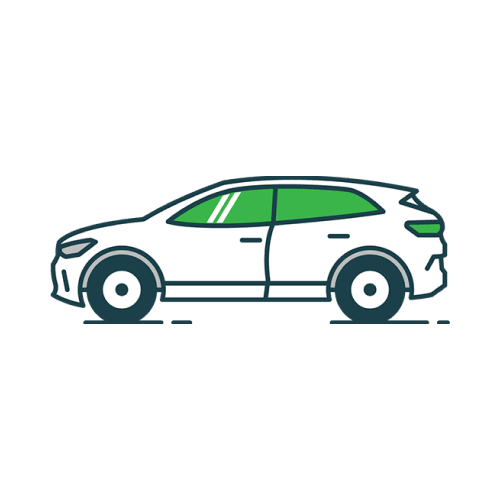 Ready to Save Money on Auto Insurance?
Rethink your auto insurance premium with a free quote from the nation's top companies.
The editorial content on Clovered's website is meant to be informational material and should not be considered legal advice.
Similar Articles