Condo
/
Iowa Condo Insurance
Metropolitan areas in the Hawkeye State, like around Des Moines and Cedar Rapids, are seeing notable housing and population growth. Finding and investing in an affordable place to live – like in condominiums – seems like a feasible and financially wise move.
Condo insurance, known as an HO6 policy, protects the interiors of owners' units and the things inside them. In addition to limited dwelling coverage for fixtures, features and some appliances in your unit, condo insurance typically covers:
Remember, even though you may contribute to a condo association insurance policy in your HOA dues, this association coverage typically only extends to the exterior of the building and the common areas. This includes the lobby, elevators, swimming pool, and other possible amenities, as well as the roof and hallways. But, association insurance policies are usually "walls-out," meaning the coverage they provide stops at the walls of your unit. To sufficiently protect your things, you need condo insurance.
Factors That Influence Condo Insurance in Iowa
If you've got a mortgage on your condo, your lender will typically require you to get a personal policy for your unit. Insurance in Iowa tends to be more affordable relative to the rest of the United States, and condo insurance in the state isn't different. It's affordable protection that could prove invaluable. How much you pay for condo insurance in Iowa depends on a few things, though, including:
The age and size of your building: older buildings tend to have older pipes, water heaters, air conditioners, and other internal elements that can rust, leak, or cause damage over time if not maintained properly. Insurance companies may factor this in when giving you a quote.
On the other hand, a newer building may have safety features like security cameras or smoke alarms in units or hallways that could qualify you for a discount on your condo insurance. Also, newer condos in Iowa are sure to be up to the latest building codes, which is a plus for insurers.
How much coverage you want: This is likely the most direct factor affecting your condo insurance rate. You should always have enough coverage to sufficiently protect all of the things you own in case you have to replace everything after a worst-case scenario. The more coverage you want, the more you'll pay for condo insurance in Iowa. 
A small increase in premiums, though, could be well worth it to know you're properly covered, especially when it comes to condo insurance when this difference could be less than a few dozen dollars per month.
There are a few more factors that can affect your condo insurance rate in Iowa, like your location, your claims history, and the history of insurance claims in your building. If you live in a high crime area, or a lot of your neighbors have filed insurance claims lately, carriers may consider you to be a little riskier to cover, causing you to pay more. Also, if you've filed a lot of insurance claims in the past, you may need to pay higher premiums for coverage.
Iowa Condo Insurance Quotes
Our purpose at Clovered is to simplify insurance and make it easy for you to find the coverage you need at the price you want. Our online quoting tool allows you to get an insurance quote for your Iowa condo entirely online.
Of course, if you have any questions, we've got a team of licensed experts ready to help. You can call Monday through Friday from 8:30 a.m. to 6 p.m. at 833-255-4117, or email us anytime at agent@clovered.com. We're always happy to help.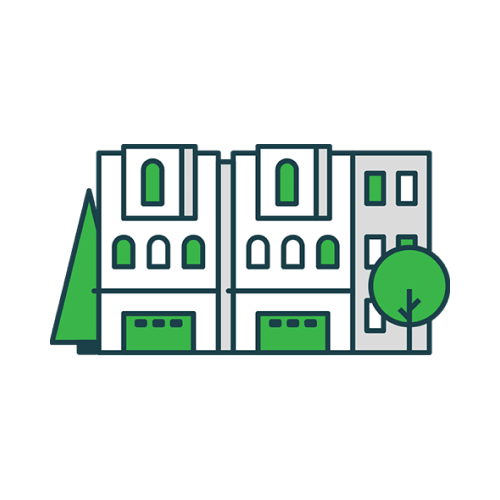 A Simpler Way to Get Condo Insurance
Protect everything your condo association doesn't with a custom condo insurance policy at an affordable price.
The editorial content on Clovered's website is meant to be informational material and should not be considered legal advice.