Do You Need Flood Insurance for a Condo?
Condo
/
Do You Need Flood Insurance for a Condo?
Flood insurance involving condominiums is a complicated matter because both unit owners and condo associations could have an obligation to get a policy. Below, we've broken down what you need to know about flood insurance and condos.
What Does Flood Insurance Cover in a Condo?
It would financially safeguard your furniture, electronics, jewelry, art, clothes and more up to your policy limits from external rising water damage. There isn't much protection for the outside structure of your unit since you technically don't own any part of a condo outside your unit.
What you own and don't own when living in a condo can get confusing. The maintenance of most structures and the exterior of condo buildings are typically the responsibility of the condo association. Thus, the association is always responsible for insuring common areas, which includes the exteriors of buildings, amenities and parking lots, lobbies, elevators, pools, and other shared-use facilities.
So your association would need its own flood policy to protect these areas. But, if your condo association has flood insurance, you might be wondering if you need to get a plan for yourself.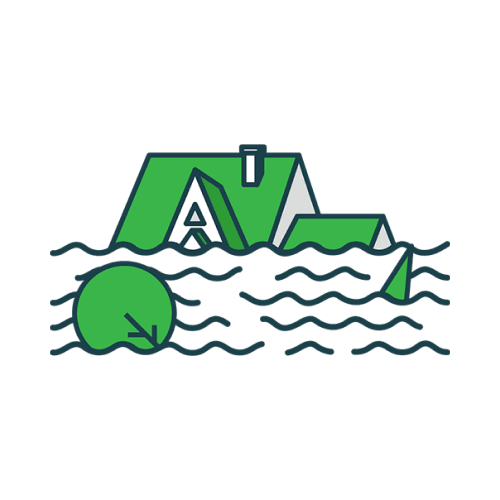 Stay Above Water With Flood Insurance
Do you want to pay for costly and common flood damage yourself or have an insurance policy pick up the tab?
What You Should Know About Condo Association Flood Insurance Coverage
If your condo complex has a flood policy, it protects your unit, but not the contents inside your unit. In addition to covering the common areas, the building exterior, and the foundation of the building, a condo associations' master flood policy will cover permanent fixtures and features in every unit, like cabinets, ceilings, appliances and flooring.
If you want your personal belongings in your unit to be safeguarded from flood damage, you'd need to get your own flood policy in addition to the one your condo board has chosen.
If the board gets a flood policy from FEMA, this plan is called a Residential Condominium Building Association Policy (RCBAP).
Just like your HOA has a master policy for property insurance that covers the common areas in case of damage from a covered peril (like a tornado or fire), the RCBAP is the master flood policy for your condo buildings.
If your condo association has purchased an RCBAP, the amount of coverage your building has is likely the lesser of these two options: 100% of its replacement cost, or the total number of units in the condominium building times $250,000. Your RCBAP has to cover at least 80% of your complex's replacement cost, unless it's in a high-risk flood zone, in which case it will need 100%.
It's important to remember that even if your condo is in a flood zone, your association doesn't have to purchase an RCBAP. If your condo builder or association isn't borrowing any money from anyone, the board may vote to not get flood insurance. After all, the cost of this policy is at least partially passed on to unit owners in HOA dues.
A master flood policy is expensive, and the board may not have the funds to get one, may not believe it's worth it, or elect to not get one to save unit owners money. This could be the case for older or smaller condo complexes. If they're not required to get one by a lender, acquiring an RCBAP is ultimately the board's decision, and if most unit owners don't want to pay extra for flood coverage, the board might vote not to get any.
Do You Need Flood Insurance for a Condo?
The only time you're ever required to get flood insurance by your lender is if you live in a FEMA-designated flood zone. If you live in a low-risk zone, your building's RCBAP may satisfy lender requirements, and you may not have to get an individual policy on your unit.
If you have a mortgage on your condo that's in an SFHA (a VE or AE flood zone, for example), your lender will require you to get an individual flood insurance policy if your condo doesn't have an RCBAP or the RCBAP doesn't have enough protection.
Unfortunately, some mortgage lenders may not lend to you if your building is in a high-risk flood zone and doesn't have a master policy. For example, the Fannie Mae website states:
"When a mortgage loan is secured by a unit in an attached condo or co-op project and any part of the building improvements are in an SFHA, the seller/servicer must verify that the HOA or co-op corporation maintains a master policy of flood insurance."
This can put unit owners who want to move in but need a mortgage, or have lived in a building without a master policy and want to refinance, in a tough spot.
Flood Insurance for Condo Owners
The individual flood policy a condo owner would get from FEMA for his or her unit is called a Standard Flood Insurance Policy – Dwelling Form. This plan insures an individual unit and its contents. The cost of this policy varies due to several factors, like the age and size of your building, location of the complex, what floor your unit is on, whether there's an RCBAP in place or not, and more.
It's likely that the higher the floor your condo is on, the less you'll have to pay for a flood plan. This is because you're much less likely to incur flood damage in your unit if you're on the 5th or 10th floor as opposed to being on the first floor.
To know exactly how much a flood policy would cost you, and to find the best rate, Clovered's quoting platform can help you out. All you need is some basic information about you and your condo, and a licensed agent will get back to you with what you need to know, and will happily answer any questions you might have.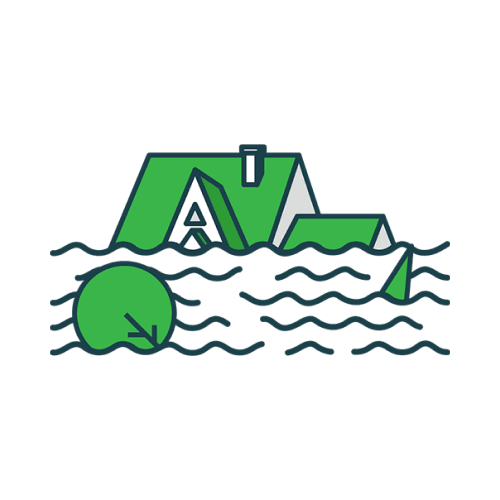 Stay Above Water With Flood Insurance
Do you want to pay for costly and common flood damage yourself or have an insurance policy pick up the tab?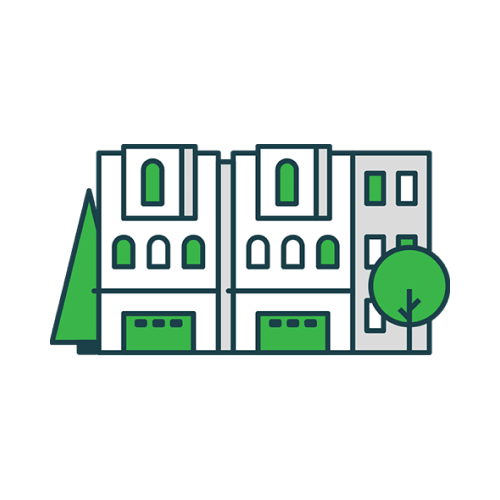 A Simpler Way to Get Condo Insurance
Protect everything your condo association doesn't with a custom condo insurance policy at an affordable price.
The editorial content on Clovered's website is meant to be informational material and should not be considered legal advice.
Similar Articles