What Does Named Insured Mean?
Insurance 101
/
What Does Named Insured Mean?
A named insured on an insurance policy is pretty much exactly what it sounds like: the insured person named in the policy. You'll find the named insured listed on the first page of the policy that sums up your coverage (known as the declaration page).
Sometimes, usually only in business insurance or in the case of married people who own a home or vehicle together, there will be more than one named insured on a policy.
The named insured, aka the policyholder, is the owner of the policy, and they're the one who pays the premiums. Named insureds are the only people who can make changes to a policy or cancel it. They're not, however, the only people the insurance covers. Read on to learn who other than you is included in your home, renters, or auto insurance policy.
What Does
Named
Insured Mean?
"Insureds" are any people covered by your insurance policy. There's the named insured, and then there are other insureds who go unnamed. Even though their names aren't on the policy, they're still covered under it.
Immediate family members

, such as children, spouses, parents, siblings, or grandparents who live with the named insured.

Any dependents

who live with the named insured and are under 21 years old.

Children of the named insured who go to college, as long as they're under 24 years old, they go to school full-time, and the insured home is still their permanent address.
Auto insurance is a bit different. It doesn't usually include drivers other than the named insured automatically. So, if someone in your household – such as your spouse, child, or roommate – drives your car frequently, you'll have to add them to your auto insurance as a "listed driver" for them to count as an insured.
What Does Additional Insured Mean?
Additional insureds are people you add to your insurance who aren't included in the unnamed insured categories described above. Anyone who lives in your home but isn't an immediate family member or a dependent minor will have to be specifically named on your homeowners or renters insurance as an additional insured if you want them to be covered under your policy.
Now, don't let this confuse you. Additional insureds have to be named on the policy, but that doesn't make them named insureds. Named insured only refers to the primary owner of the policy.
While additional insureds are covered, they don't usually receive the same full coverage as the named insured, and they can't make changes to the policy, since they don't own it.
Adding people to your insurance usually makes your premium go up. So, if you have roommates, you're probably better off asking them to get their own renters insurance policy instead of adding them to yours.
What Does First Named Insured Mean?
Another term you might see floating around is "first named insured." You probably won't have to worry about this one unless you own a business and need to purchase commercial insurance.
The first named insured is the first individual or company listed on an insurance policy and the primary owner of that policy. In the case of commercial insurance, your primary business would be the first named insured.
Other named insureds could include affiliated businesses, subsidiaries, or other entities or individuals with a financial interest in your company. The other named insureds can't change the insurance policy, and they aren't responsible for paying the premiums.
The first named insured rule doesn't apply to married couples with a joint insurance policy. In that case, both parties are equal owners of the policy, regardless of whose name is listed first.
Are you sick of the convoluted, confusing process of shopping for insurance? Clovered makes it easy! We're an online, independent insurance agency that can help you find the right coverage for your needs by matching you with a policy from one of our top-notch insurance provider partners.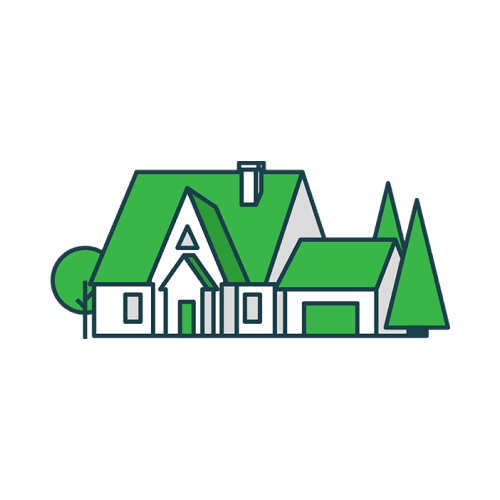 It's Time to Switch Your Homeowners Insurance
We partner with the nation's top homeowners insurance companies so you can get a custom policy at an affordable price.
The editorial content on Clovered's website is meant to be informational material and should not be considered legal advice.
Similar Articles