Everything You Need to Know About Pop Up Camper Insurance
RV
/
Everything You Need to Know About Pop Up Camper Insurance
Pop-up campers can sometimes be more superior to their other RV counterparts due to the ease of towing, increased visibility behind your vehicle and compactness to take anywhere. Not to mention that you get much better gas mileage because they're typically lighter and more aerodynamic. But what about getting RV insurance on your pop-up camper? We're breaking down everything you need to know.
Does a Pop-Up Camper Need Insurance?
Since pop-up campers don't have engines and can't be driven, they aren't required by law to have any kind of insurance. The liability coverage from the auto insurance policy of the vehicle towing it actually transfers coverage to it while it's on the road.
However, just because pop-up campers aren't required by law to have insurance, that doesn't mean you shouldn't invest in coverage. If you're at fault for an accident that damages your pop-up camper, the towing vehicle's liability coverage won't pay to repair it. That coverage is only designed to pay for damages your pop-up camper causes to other vehicles, property and people.
Liability Insurance From the Towed Vehicle
As we stated before, liability coverage transfers to your pop-up camper from the vehicle that's towing it. That's because, when connected and on the road, it's deemed to be an extension of your vehicle. However, that liability coverage only transfers to your camper while it's on the road. If it's parked on your property, your homeowners insurance could help out, though.
If you're involved in an accident and deemed to be at fault, bodily injury liability coverage can help pay for medical bills to injured parties in the other vehicle. Or you accidentally backed into someone with your camper, this coverage can do the same.
Coverage is contained in two categories: per person and per accident, and will likely be shown something like 15/30/40 on your vehicle's auto insurance policy. The first two numbers represent bodily injury coverage while the latter represents property damage (which we'll get to next).
If you have bodily injury coverage worth $15,000 per person and $30,000 per accident, your policy would max out at those numbers. While each state has different minimum requirements (and only New Hampshire and Virginia don't require auto insurance), it's best to opt for more than the state minimums.
Coverage works like this: your policy would pay a maximum of $15,000 per person and $30,000 per accident toward medical bills for injured parties. If three people were injured, one sustaining $10,000 worth of medical bills, another with $15,000 and another with $20,000, that would greatly exceed your limits and you'd be stuck paying out of pocket for the remaining amount over $30,000.
Property Damage Liability
The last number in the three-number sequence from above, property damage liability coverage is designed to pay for damage to other people's vehicles or property that you cause with your vehicle or camper. However, it doesn't cover any damage to your pop-up camper, so you'd have to pay for any repairs to it out of your own pocket.
Let's say you had that $40,000 coverage per accident. If you backed into a vehicle with your pop-up camper, your vehicle's auto insurance would pay up to $40,000 to repair the other vehicle (or property if you backed into a house). However, if the accident caused more than $40,000 worth of property damage, you'd have to pay the remaining amount out of your own pocket.
Additional Pop Up Camper Insurance to Consider
While your pop-up camper would carry the liability and uninsured/underinsured motorist coverage under your towing vehicle's auto policy, it wouldn't be covered for damage that it sustains. If you're involved in an accident.
Collision coverage can pay for damage your pop-up camper sustains in an accident — even if the accident wasn't your fault. It's a bit different than regular auto insurance coverage because you are likely to carry personal belongings in your camper.
In this instance, collision coverage can also come with something called personal effects replacement coverage, which can pay up to $5,000 for personal belongings you keep inside your camper that are damaged in the accident. You may be able to opt for more coverage. But, unless you're a full-time RVer who lives in their rig for more than 150 nights a year, you may not need it.
How Much Is Insurance on a Pop Up Camper?
Pop up camper insurance will likely only be a few hundred dollars per year because it can't be driven and carries liability coverage from your auto policy. But there's no definitive average cost of pop up camper insurance.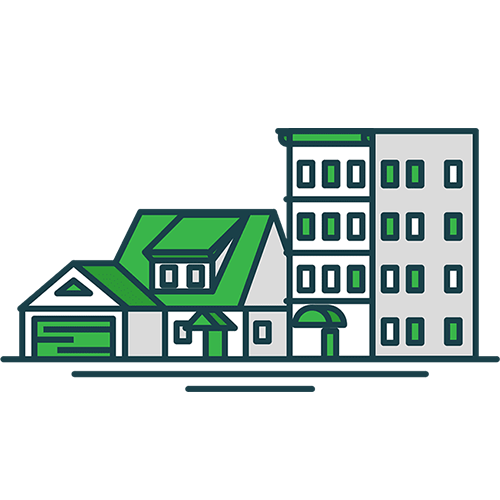 Home Protection Is Just a Click Away
We partner with the nation's top home insurance companies so you can get an excellent policy at an affordable price.
The editorial content on Clovered's website is meant to be informational material and should not be considered legal advice.