Auto
/
Why Is Car Insurance Important?
Why Is Car Insurance Important?
14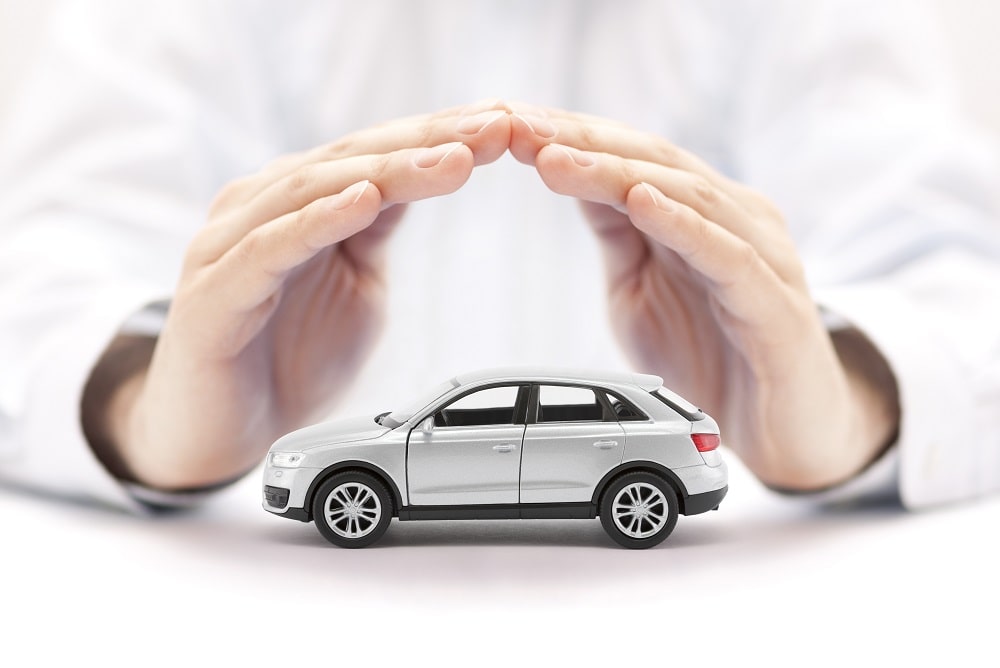 Over 6 million car accidents occur every year in the United States. Driving is hazardous, and you can get in an accident even if you didn't do anything wrong because you're depending on the drivers and the environment around you to cooperate.
That's why it's important to be prepared for the worst-case scenario when you're on the road. This is where car insurance comes into play.
Why Is Car Insurance Important?
Car insurance eases the burden of financial liability after an accident. Repairs, damages, and potential legal costs aren't cheap, and most people don't have enough money on hand to cover these in case of an emergency. Car insurance is what can help pay for all, or a portion, of those costs.
An auto insurance company has the money to protect you after a crash due to customers collectively paying their premiums. Your insurer can reimburse others if you cause an accident, and it could pay for damages to your car, too, depending on what coverage you have. We'll go over a few types of car insurance and when each could help you.
To Protect Others on the Road
Auto liability insurance covers the other drivers' vehicle damage and medical expenses after a car accident up to your policy's limits. Your car insurance company will cover the costs of the people you hit if you're found responsible for the accident. All you'd have to pay is your deductible, and your insurance company foots the rest of the bill up to your policy's maximums.
Think about it like this. If you were just driving your car normally and another vehicle drove into you, damaging your car and injuring you and your passengers, you'd probably want the person that hit you to pay for the damages they caused. That's the purpose of liability insurance.
Liability insurance is typically divided into two main areas of coverage: bodily injury and property damage. Bodily injury coverage will pay for injuries you're legally liable for in an accident, including medical bills and some lost wages of the person who got hurt.
Property damage coverage, as you may have guessed, will cover the costs of any property damage you caused in an accident. This includes repairs to vehicles and other property that got wrecked, like fences, trees, signs, or light posts.
To Protect Yourself and Your Vehicle
Liability insurance comes into play for other people's expenses. What about your own car? Two other types of auto insurance protect your car from several causes of potential damages. They're called collision and comprehensive coverage, and although they're not required, most drivers have them.
Collision coverage financially protects your car in case you're in an accident — whether you're at fault or not. This includes crashes with other cars or objects. It also covers single driver accidents, so you're protected if you swerved into a tree or rolled over on your own.
Comprehensive coverage guards your car against damage it can sustain while not being driven. This can include theft, vandalism, and weather damage. Collision and comprehensive coverage are usually bought together since having both creates a complete form of coverage for your vehicle whether you're behind the wheel or not.
It May Be (Legally) Required
Up to this point, we've discussed why you need car insurance as it relates to the ways it can help you after an accident. But it's not like getting car insurance is exactly a choice. One of the reasons you need car insurance is simply because you're required to have some coverage by law.
Liability insurance is compulsory for drivers in every state except New Hampshire and Virginia. The minimum bodily injury and property damage coverage you're required to have varies by state, but you must have some to legally operate a vehicle. Driving without insurance can result in fines or a suspension of your license.
While collision and comprehensive insurance aren't legally required, you still may have to purchase both of them if you're leasing or financing your car. Lenders typically require you to get collision and comprehensive coverage to protect the investment they're making into the vehicle you drive.
If a car you're leasing gets destroyed, the lender would need to recoup its losses on its investment since they footed most of the bill. Since you're unlikely to have enough cash lying around to pay your lender for the damaged vehicle, they can instead rely on the insurance company.
How We Can Help With Car Insurance
Hopefully, you won't ever need to file a claim. But, if the time comes, you'll want to know your insurance company has your back. It's crucial to shop around and find a company that offers the service and coverage you need at a price that works for you.
At Clovered, we partner with some of the country's top auto insurers to provide you with a plan that fits your needs. All you need is some basic information about you, your car and your driving history in our online quote form and one of our agents will do the rest.

Ready to Save Money on Auto Insurance?
Rethink your auto insurance premium with a free quote from the nation's top companies.
The editorial content on Clovered's website is meant to be informational material and should not be considered legal advice.
Similar Articles