Commercial Property
/
Business Owners Policy (BOP) Insurance Coverage Guide
Business Owners Policy (BOP) Insurance Coverage Guide
1.7K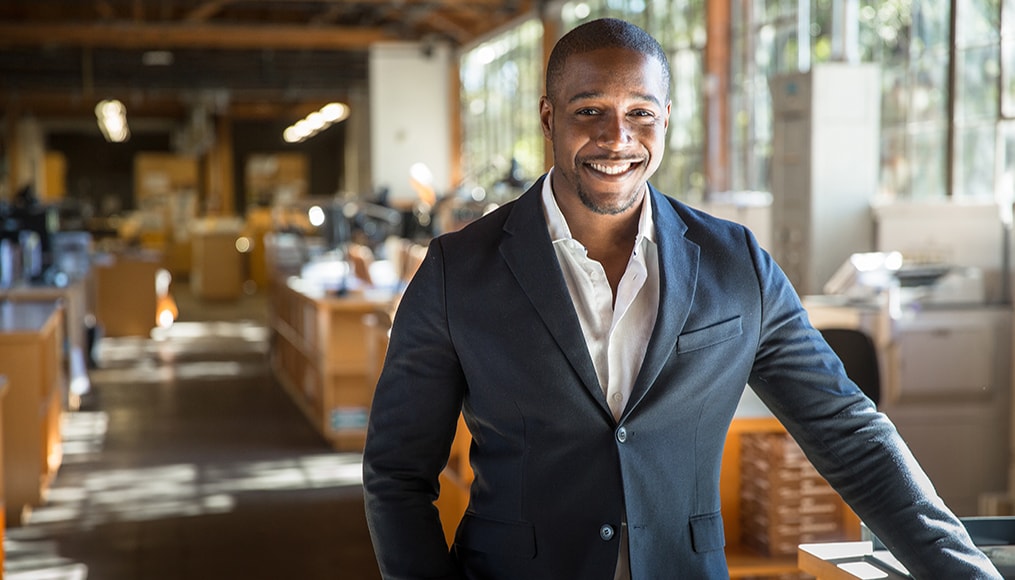 A business owners policy is an all-in-one package that includes multiple different insurance coverages designed specifically for small- to medium-sized business owners.
The cost of a business owners policy — commonly referred to as BOP insurance — is typically less than buying each coverage individually. The reason is because BOPs mimic umbrella insurance and have many of the same benefits of bundling personal coverages, such as home and auto insurance.
BOPs are, essentially, a bundled umbrella version of personal coverages that are designed to take a little weight off of purchasing insurance for business owners — and help put a little more money back into their pockets.
Let's break down what business owners policies include, what they don't include and which companies can qualify to purchase them in this business owners policy coverage guide!
What Does a Business Owners Policy (BOP) Cover?
A standard business owners policy (BOP) covers property insurance, business interruption insurance and liability insurance. Some policies allow business owners to add coverage for flood insurance and commercial auto insurance, among many other lesser known types of insurance.
Keep in mind that multiple types of business insurance policies commonly bundled within a business owners policy each have maximum limits that may or may not be changed.
It's important to ask about the coverage limits of your policies to ensure you're optimally protected in the event of a devastating or total loss.
Some of the most commonly named perils that you should have coverage for are theft, vandalism, fire, lightning and windstorms. This policy covers the physical structure of your business and the contents kept inside, which may be vital to business.
This includes things like computers and the company's product inventory. If you have another structure on the property, such as a fence or storage shed, those will likely be covered up to the maximum limit as well.
Although, like many property insurance policies available, commercial property insurance provided within a business owners policy likely does not come equipped with flood insurance coverage.
The good news is that flood insurance can be easily added to many business owners policies for an additional cost.

Get a Quote
2. Business Interruption Insurance
Business interruption insurance, also known as business income coverage, helps to pay for a company's lost profits, monthly mortgage or rent, relocation expenses and other additional expenses that may be a direct result when a covered peril forces a company to temporarily shut its doors for business.
It works in a similar way as loss of use coverage within a home insurance policy, but usually includes much higher limits and expanded coverages. Each business interruption claim helps to provide money to businesses that have incurred an unavoidable devastation to their company.
3. Business Owners Liability Insurance Coverage
If the company faces legal ramifications, business liability insurance may step up and take care of legal bills that are incurred due to covered incidents.
Also, if somebody is injured on the property or a defective product causes bodily harm to someone, business liability insurance may be able to step in and pay for damages.
While you're going to have to check with your individual policy to find out exactly what's covered by your company's business owners liability coverage, it usually pays for medical expenses and legal bills associated with errors in services that were provided, defective products, faulty installations and on-site injuries.
Medical bills and legal bills could quickly total up to an extraordinarily large amount that could easily put a small- to mid-sized company out of business, so it's important to make sure you have enough coverage for worst-case scenarios.

Get a Quote
Business Owners Policy Exclusions
Although a business owners policy is a great starting point for companies that are starting out or on the path to growth, they are not an end-all-be-all answer to insurance coverage for every business.
It's important to note that business owners policies start with basic coverage that pertains to many businesses. But they're not tailored to every business, which could leave your company with areas of concern that need to be addressed.
1. Workers Compensation Insurance
Workers compensation insurance provides financial assistance for injuries that occur on the job. The financial assistance can help injured employees tremendously by providing compensation for medical bills and lost wages.
It can also help the company tremendously because any employee who receives workers compensation must waive their right to sue the company. That's a two for two in the protection category.
2. Short-Term or Long-Term Disability Insurance
Disability insurance is designed to provide a percentage of a person's income to them each payday if they have been injured off the job and cannot report to work.
While companies that opt to purchase business owners policies typically aren't required to provide disability insurance to their employees, obtaining the specialty coverage is a good gesture that lets employees know they're cared for by their employer.
Health insurance is not included in BOP insurance coverage. Similar to disability insurance, companies that purchase a business owners policy may not be required by law to put money toward health insurance for its employees.
However, if your business is small enough, your company may qualify for various insurance for small business health options, which is offered through the government as a resource for small businesses.
Business Owners Policy Eligibility Requirements
Although business owners policies help small- to medium-sized businesses get rolling in the right direction with a package of different insurance coverages, not every business qualifies for a BOP policy.
Here is a quick breakdown of the basic requirements needed to purchase a BOP policy (there may be other qualifications specific to your business or industry that are not included on this list):
Less than 100 employees

Physical location is less than 15,001 square feet

Cannot exceed $1 million in annual gross sales

Less than 12 months of business interruption insurance needed
Do I Need Business Insurance?
If your business employs more than just yourself, we highly recommend purchasing some kind of business insurance.
We suggest you look into a business owners policy to see if it's the fit for your company's needs. But, at the end of the day, it's up to you to decide what type of insurance coverage you need for your business.

Related Articles:
The editorial content on Clovered's website is meant to be informational material and should not be considered legal advice.
Similar Articles