Does Homeowners Insurance Cover Broken Windows?
Homeowner
/
Does Homeowners Insurance Cover Broken Windows?
Broken windows happen. As do broken window seals, leaks and the bearing the brunt of installing replacement windows on your home. But the good thing is that homeowners insurance can help bear that brunt in many instances. Let's take a look.
Does Homeowners Insurance Cover Broken Windows?
Yes, your homeowners insurance covers the cost to repair or replace a broken window if it was broken by a covered peril. Covered perils are things like hurricanes, tornadoes, hail, a falling tree or vandalism. It can also cover broken windows due to your neighbors, but their policy's liability coverage would be the thing stepping in.
Although your policy's dwelling coverage, which protects the structure of your home, is designed to cover broken windows, filing a claim may not always be the best way to go. It may be wiser to pay out of your own pocket.
Filing a claim usually leads to an increase in home insurance premiums, and the cost to replace your window may not always exceed your deductible, which is the amount of money you must pay out of pocket before your insurer steps in to pick up the rest.
Other Structures Coverage
If you have windowed structures on your property that aren't directly attached to your home, like a detached garage or shed, they're protected by the other structures portion of your homeowners insurance policy.
This coverage maximum is typically up to 10% of your policy's dwelling portion. So homeowners with $400,000 in dwelling coverage would likely have $40,000 in other structures coverage, which would suffice for window damage claims. But, like dwelling claims for broken windows, it may be more beneficial to pay out of pocket instead of filing a claim.
The last form of coverage doesn't come from your homeowners insurance policy, but instead from someone else's home insurance policy. If someone accidentally breaks your window, such as a neighbor chopping down a tree that smashes through your window or accidentally smashes a baseball through a window, their policy's liability coverage can step in to pay for the repairs.
However, the damage must have been caused by someone who doesn't live with you. Even then, window breaks of that nature may not be expensive enough to warrant filing a claim. After all, claims still work the same way, but it'll be your neighbor or whoever caused the damage who's stuck feeling the aftermath of filing a claim on their premiums.
Does Homeowners Insurance Cover Broken Window Seals?
Yes and no. If the window seal was broken by a covered peril, such as a vandal trying to break in, your policy will cover the damage. But it won't cover broken window seals due to lack of maintenance or general wear and tear because homeowners insurance only covers damage that's deemed to be accidental and unexpected.
Does Homeowners Insurance Cover Window Leaks?
Similar to broken windows, homeowners insurance will cover window leaks that were caused by a covered peril, such as a tree limb crashing down during a storm and cracking your window. But your deductible will likely exceed the cost to repair your window, so it may be wiser to pay for the damage out of pocket instead of filing a claim.
Does Homeowners Insurance Cover Old Windows?
No, homeowners insurance will never cover old windows unless they were damaged or broken by a covered peril. Homeowners insurance doesn't protect against general wear and tear or lack of upkeep. So old windows that simply need replacing will never be covered by your policy.
However, homeowners who live in hurricane-prone areas and decide to replace their old windows with impact-resistant windows will likely see a decrease in their insurance premiums once they get a wind mitigation inspection. These newer, stronger windows help protect homes against flying projectiles, which reduces the chance of a claim having to be filed.
Does Homeowners Insurance Cover Replacement Windows?
If your windows were damaged or destroyed by a covered peril, your homeowners insurance will pay for replacement windows. But the cost to hire a contractor to install them will likely fall on your shoulders. But homeowners who just want to replace their outdated windows and haven't suffered a covered peril will be financially responsible to pay for the replacement windows.
How to File a Broken Window Insurance Claim
Filing a broken window insurance claim is a similar process as filing any other home insurance claim — you may just be dealing with a lower payout. First, you should always document the damage. If the window broke and allowed rain to seep into your home, your personal belongings, walls and flooring near that window will likely have coverage, too.
After documenting the damage via photos and videos, you should file a claim with your insurer. They'll send an adjuster to the scene to survey the damage. Then they'll relay the damage to your provider and the company will either accept or deny your claim. If your claim was caused by a covered peril and accepted, your insurer will likely cut you a check for the cost of damages and you'll coordinate the repairs.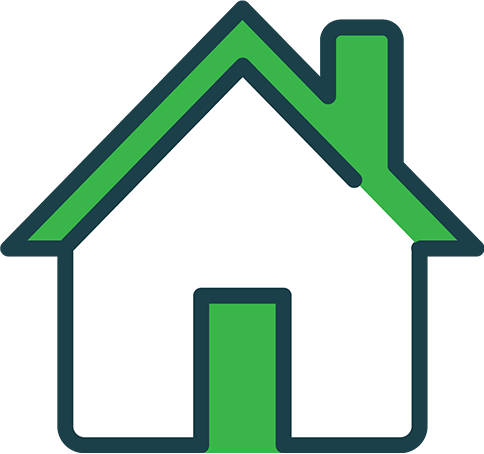 It's Time to Switch Your Homeowners Insurance
We partner with the nation's top homeowners insurance companies so you can get a custom policy at an affordable price.
The editorial content on Clovered's website is meant to be informational material and should not be considered legal advice.
Similar Articles