Does Homeowners Insurance Cover AC Units?
Homeowner
/
Does Homeowners Insurance Cover AC Units?
Air conditioning units are typically considered a part of your home's structure or personal property, so homeowners insurance covers damage to air conditioning units if said damage was caused by a covered peril, such as a hurricane or lightning storm.
However, if the damage was caused by general wear and tear, slow leaks, years of use or another type of incident that isn't quick and unexpected, your homeowners insurance policy won't cover the damage to the unit and likely won't cover the damage to your property caused by the AC unit.
When Does Homeowners Insurance Cover AC Units?
Your air conditioner is covered by homeowners insurance in the same way the rest of your home's structure and personal property are covered. If the damage is caused by a covered peril — or in an open-peril policy, anything that isn't specifically named in your policy — you should be covered.
Some of the most common covered perils that tend to damage AC units are the following nine instances:
Vandalism

Theft

Fire

Lightning

Hurricane

Tornado

Electrical Currents

Explosions

Falling Objects
As an example, if lightning strikes your home or a power line by your home, causing your AC unit to surge and spontaneously explode (or just fizzle out with sparks), your homeowners insurance would likely cover the damage. If all that happened plus your AC unit caused a fire in your home, that would likely be covered, too.
However, it's always best to consult your insurance agent to see what's covered. There are a few different types of homeowners policies, so they can tell you exactly what is and isn't covered by your specific policy.
That said, there's a difference between central air conditioner units and window units, as well as standard homeowners insurance policy and an open-peril homeowners insurance policy.
While it's highly unlikely one policy would provide coverage and the other wouldn't, let's take a deeper dive into the important things to know about homeowners insurance and your AC unit.
Does Homeowners Insurance Cover Central Air Units?
In the debate of central AC vs. window AC units, central AC units typically have a leg up and will likely be covered from every peril your homeowners insurance policy protects against. Since central air conditioning units are usually considered a part of your home, they're covered under the dwelling portion of your policy.
But window air conditioning units can be easily removed, so they may be considered personal property instead of a part of your home's structure. While you likely have more dwelling coverage than personal property coverage in your policy, your policy should have high enough limits to cover both window and central AC units.
Does Homeowners Insurance Cover Air Conditioner Leaks?
Your homeowners insurance policy typically won't cover air conditioner leaks because units typically tend to leak due to normal wear and tear or improper installation. If normal wear and tear or age are the culprits of damage, your policy will almost assuredly not cover the damage.
But if the unit begins leaking due to improper installation, it may be up to the installer's insurance to take care of the damages.
However, if your AC began leaking due to a covered peril, such as a vandal taking a baseball bat to the connected pipes or an exploded hot water heater that melts away a part of the AC unit, the chances of your homeowners policy covering it are pretty good.
Does Homeowners Insurance Cover Air Conditioner Replacement?
Yes, your homeowners insurance will cover an air conditioner replacement if the unit was damaged by a covered peril, such as the ones we've listed above. But your insurance company won't replace your air conditioner if the damage was due to wear and tear or another non-covered peril.
How to Get Home Warranty to Replace an Air Conditioner
Some homeowners insurance companies do offer supplemental coverage or an add-on for equipment breakdowns, but you may be better off buying an extended warranty for coverage. However, extended warranties typically only last for 10 to 15 years, while the supplemental insurance may last for the life of the active policy.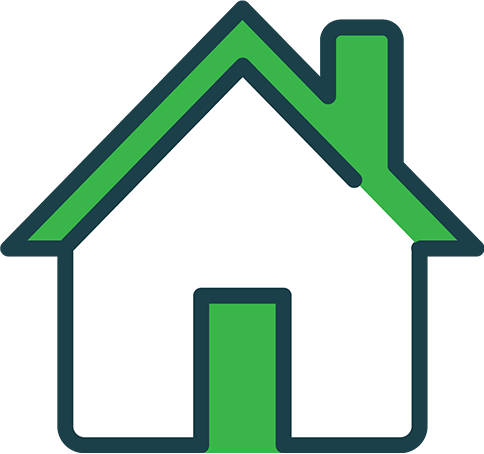 It's Time to Switch Your Homeowners Insurance
We partner with the nation's top homeowners insurance companies so you can get a custom policy at an affordable price.
The editorial content on Clovered's website is meant to be informational material and should not be considered legal advice.
Similar Articles