How Does Renters Insurance Pay Out?
Renter
/
How Does Renters Insurance Pay Out?
As a tenant, renters insurance is the best way to safeguard yourself from unexpected disasters. If all goes right, you'll never have to use your policy. But, if you must file a renters insurance claim, you probably want to know how you'll receive your reimbursement and how the entire process actually works.
Below we'll break down what to expect from a renters insurance payout, including when and how you're covered and how your coverage affects your reimbursement.
How Does Renters Insurance Pay Out?
Your renters insurance provider can reimburse you for damaged items, cover your expenses if you're forced to move out, and make payments to injured parties who file a liability claim against you.
In most cases of property damage, you'll receive money from your insurance company to replace the damaged items. This may come as a lump sum or incrementally. If you're forced to move out and you have loss of use coverage on your rental policy, you'll be reimbursed for the expenses you incur when you moved out up to the limits of that section of your policy.
In terms of liability coverage, your insurer will likely pay the injured parties, and you won't be involved with the payment too much. Let's dive a little deeper into each scenario.
Personal Property Coverage Payout
Replacement Cost Coverage Renters Insurance Claim Payout
If you've got replacement cost coverage, your insurance company will reimburse you what you paid for the item, or exactly enough for you to purchase the same (or a very similar) item again to replace what was damaged.
For instance, let's say a thief makes off with your television and stereo system one night while you're not home. The two came together, and you got them for $3,000 two years ago. With replacement cost coverage, your renters insurance provider will give you $3,000 for the items.
The insurer may initially pay you only part of what you need to replace the damaged or stolen item, and then give you the rest after you buy the item again. Or, they may give you enough to replace the item from the start.
Actual Cash Value Coverage Renters Insurance Claim Payout
With actual cash value coverage, your insurer will reimburse you what you paid for the item minus depreciation. Depreciation formulas vary by company, but it's safe to say that the longer you've had the item, the less you'll be paid for it
Using the same scenario from above, if your $3,000 TV and stereo system got stolen and you have actual cash value coverage, you won't receive $3,000 for the item since it isn't brand new. They may pay you something like $2,500, depending on how they calculate depreciation. The older the item is, the less you'll receive.
As a result, actual cash value coverage almost always pays out less. But, it's cheaper than replacement cost coverage. Renters insurance policies tend to have actual cash value coverage by default, but you should have the option to upgrade to replacement cost for more complete coverage at a higher rate.
Liability Coverage Payout
Some common liability claims include dog bites, accidental injuries that occur in your place, or accidental damage you cause to another person's home or unit, such as a fire that originates in your house or unit and spreads to theirs. Your insurance company and an adjuster will deal with the doctors and lawyers, and your provider will reimburse the injured person if applicable.
The insurance company wouldn't cut a liability check to you to then give to the injured party. Instead, your insurer will handle that payment. If you get sued, your insurance company will cover costs you're liable for even if you lose. Usually, the cost of your representation in court doesn't count against your policy limits even though your insurer may pay for it. The policy limits are reserved for the claim.
So, your insurer may pay for a lawyer, and it doesn't count towards your policy limits. You generally won't have to pay any legal costs upfront to get reimbursed later; they're all usually handled by your insurer if they accept the claim. Liability claims typically take longer than property claims due to the increased complexity.
Additional Living Expenses Payout
Additional living expenses, also called loss of use coverage, is included in most renters insurance policies. This section of coverage provides reimbursement if you're forced to temporarily relocate from your rental if it gets seriously damaged by a covered peril.
Additional living expenses can cover the cost of food, lodging, gas, pet boarding and more while you're misplaced. Usually, you'll pay for these initially. Keep your receipts and your insurer will reimburse you for them after the fact. Keep in mind that additional living expenses only cover the added costs of a moveout, not all costs of a moveout.
For instance, let's say the rent at your rental unit was $2,000 a month, and you're forced to move out after a tree falls through the roof. You move into a place that costs $2,500 a month. Under your ALE coverage, your insurer will reimburse you the $500, since under normal circumstances you would be paying the $2,000 per month.
Similarly, if you typically spent $100 a week on gas while you were living in your rental, and you suddenly ask for $500 from your insurer for a week's worth of gas while you were moved out, your provider will have some questions. They will only look to cover above what you normally spent.
It varies by policy, but ALE limits are typically about 10% of your total coverage amount. So, if you had $200,000 of rental insurance coverage, you may have $20,000 of ALE coverage.
How Long Does Renters Insurance Take to Pay Out?
Many states have deadlines on how long an insurer must accept or deny a claim, but not all have a strict rule on how long a renters insurance claim can pay out. This is because claims vary by type and severity, and insurers may need to take a longer time on some claims than others to resolve.
For example, in Florida, an insurance company has 14 days to respond to any communication about a claim, and they must begin investigating your claim within 10 days after receiving a proof of loss statement (the main claim form). But, the state doesn't define how long the insurance company has to pay you for your claim.
Generally, the sooner you file a claim, the quicker you can receive a payout. Providing your insurer with as much information as possible will expedite the claims process, too.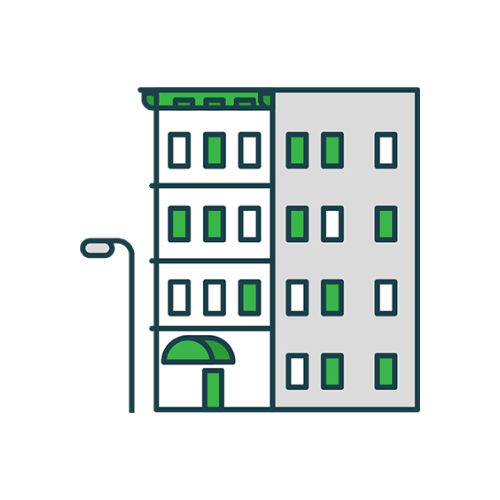 Protect Your Belongings With Renters Insurance
Averaging just $12 per month, renters insurance can protect your belongings for the cost of a few cups of coffee.
The editorial content on Clovered's website is meant to be informational material and should not be considered legal advice.
Similar Articles