Is Condo Insurance Required in Florida?
Condo
/
Is Condo Insurance Required in Florida?
Unsurprisingly, Florida is near the top of the list of states with the most condominiums in the nation. Condo living keeps costs in check while living on or near the water, and retirees flock to the warm weather by the carload to grab a unit to call their own.
Just like when buying a new home, you have to think about insurance when buying a condo. Protecting your place of living is especially relevant in Florida, where the risk of weather-related disasters like hurricanes and floods is much higher than in other parts of the country.
While condo insurance is always a wise investment, you may be wondering if you're legally obligated to get it. We'll explain when and why you may be required to get condo insurance in Florida.
Is Condo Insurance Mandatory in Florida?
No law requires you to get condo insurance in Florida if you live or want to live in a condo, but a building association or mortgage lender can require it. To understand why a condo association would want you to get a policy, it's essential to understand how condominium ownership works.
Why Your Condo Has a Master Policy
All the residents of a complex own their units, but the common areas, like the pool, parking lot, elevators and other amenities are shared and owned by everyone equally.
The land the condominium property sits on, including the common areas, is owned by whatever company built and developed the land. Depending on the bylaws of the condo, the builder transfers ownership of the land or gives the right to control the land to the condo association. The condo association, in turn, has to manage the property.
The condo association is in charge of the condo complex. If someone was to hurt themselves in a common area, or something were to happen to a common area that makes it unusable, people would look to the condo association for responsibility and accountability since its members are in charge.
For this reason, and since the law calls for condos to maintain a level of property insurance, condo associations get insurance to cover the exteriors of the buildings and common areas. This is called a master policy.
The Role of Condo Insurance
Almost all condos or HOAs in Florida have master policies, but they don't protect your stuff inside your unit since only you own that stuff. Your unit isn't shared by everyone, but it's still part of the overall building that's covered by the master policy. This creates a sort of gray area of responsibility when it comes to property damage and liability in your unit.
To protect themselves from financial loss and legal liability if something goes wrong in your apartment, a condo association could ask you to get insurance. This would be stated in the bylaws or other governing documents, and it should be made clear to you when you move in.
It's common for an association to expect residents to get condo insurance policies. Condo insurance in Florida is a wise investment regardless due to the continuous threat of destructive hurricanes.
Remember, a master policy isn't designed to protect you, it protects your building. Condo insurance, on the other hand, is made for you and your coverage needs.
Florida Condo Insurance Requirements
Florida law states that a condo association should "use its best efforts" to maintain a master policy "to protect the association, the association property, the common elements, and the condominium property that must be insured by the association." Thus, it's very likely your condo has a master policy.
It's also required that your condo association must evaluate its replacement cost every 36 months, and the master policy should cover this replacement cost.
Florida law also states that "Unit owners are responsible for the cost of reconstruction of any portions of the condominium property for which the unit owner is required to carry property insurance, or for which the unit owner is responsible."
If your condo association or mortgage broker is requiring you to get condo insurance, you'll have to meet the minimum coverage limits they stipulate. A lender might state your coverage needs to be based on a certain percentage of your unit's value, for example.
Florida law also requires your condo insurance policy to include loss assessment coverage. If the board incurs an unexpected cost, they could look to unit owners to cover the expense.
For example, if a flood causes $1.5 million in damages to the lobby and elevator of your building, and the master policy coverage maximum is $1 million, there would be $500,000 of the bill left to pay. The condo board could choose to charge each unit owner an assessment that would, in total, cover the remaining cost with everyone chipping in.
Loss assessment coverage on a condo insurance plan would cover you in case of this event. You'll pay a deductible, but your insurance company would foot the rest of the bill. Florida law calls for at least $2,000 in loss assessment coverage.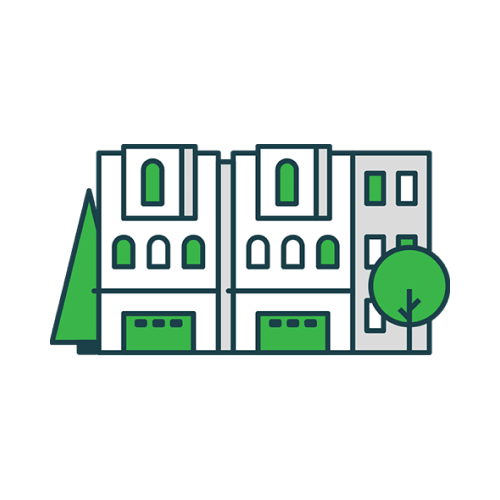 A Simpler Way to Get Condo Insurance
Protect everything your condo association doesn't with a custom condo insurance policy at an affordable price.
The editorial content on Clovered's website is meant to be informational material and should not be considered legal advice.
Similar Articles