Flood
/
Private Flood Insurance vs. Government Flood Insurance
Private Flood Insurance vs. Government Flood Insurance
3.5K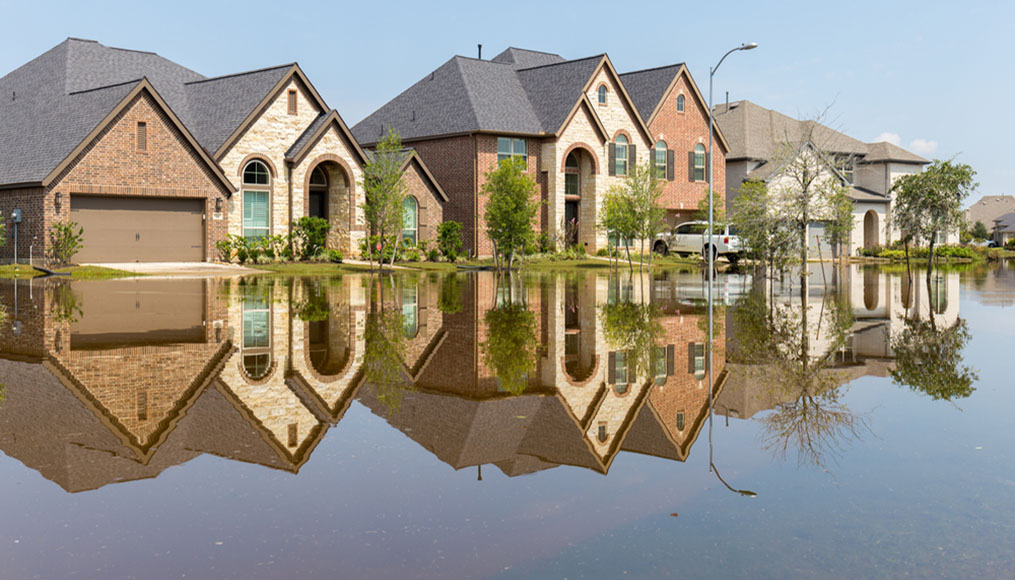 When you think about protecting your home with flood insurance, is it just natural disasters and major storms that come to mind?
For many people, worrying about the impact of flood damages may only extend as far as coastal cities and hurricane-impacted areas. In reality, hazardous flooding and water damage can happen almost anywhere in the country, and it's important to know which options are available to protect your family in the event of an emergency.
A recent study found as many as 41 million Americans could be at risk from flooding along rivers, and those residents may not be protected by federal insurance options.
So what flooding insurance is offered by the government, who qualifies, and when should you consider private flooding insurance instead? Let's take a look.
Flood insurance is typically only mandatory for homeowners who live in high-risk zones identified as Special Flood Hazard Areas (SFHA) by FEMA. In these parts of the country, there's a 1 in 4 chance you will experience flooding at some point over the course of a standard 30-year mortgage.
For people living in moderate- or low-risk areas, flood insurance may not be mandatory, but it can be an important layer of protection in the event of catastrophic damages. Depending on where you live, there are two major flood insurance options you should consider:
The National Flood Insurance Program (NFIP): A federally funded program, NFIP policies are available in partnership with many of the nation's leading insurance providers. The NFIP may offer low-cost policy options, but imposes strict limits on coverage that max out at $250,000 for residential properties and $500,000 for commercial properties.
Unlike some private flood insurance options, NFIP does not cover personal injury, damages to your vehicle, or any damages to outside structures or property (including your pool or patio).
Privately Backed Flood Insurance: Not all insurance companies offer privately-backed flood insurance as a result of the high cost in damages caused by flash floods and hurricanes. However, those that do typically provide more comprehensive coverage.
For homes valued over $250,000, private insurers offer higher-value policies that may include living expenses and customization to include elements of your home not protected under NFIP.
Disadvantages of Private Flood Insurance
While private flood insurance offers additional protection beyond the coverage in the NFIP, there are a few drawbacks worth noting.
Private flood insurance is a relatively new offering by most providers. For some, this means opting for a policy that's untested by the kinds of natural disasters that cause dangerous flooding. Additionally, if you drop NFIP in favor of private insurance, you could face even steeper rates should attempt to return to your original coverage.
In some cases, you may also find that your mortgage company simply won't accept private flood insurance even though they require flood protection. In this scenario, a homeowner would be forced to accept NFIP coverage in spite of its limitations.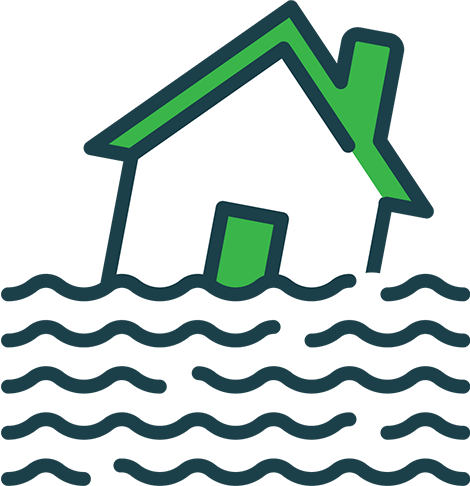 Stay Above Water With Flood Insurance
Do you want to pay for costly and common flood damage yourself or have an insurance policy pick up the tab?
Similar Articles