Are Broken Sewer Pipes Covered By Homeowners Insurance?
Homeowner
/
Are Broken Sewer Pipes Covered By Homeowners Insurance?
Homeowners insurance covers many pipes in your home, the appliances that connect to them and many instances of damage associated with breaks and bursts. But, unfortunately, sewer pipes don't share the same coverage.
For starters, sewer pipes are located outside your home so, if your policy does cover damage to them, it would be under the other structures portion of your policy instead of the dwelling portion, which is what your home's interior pipes have coverage under. Other structures have much less coverage (usually 10% of the dwelling's maximum) than structures that are attached to your home, like its foundation.
But just because sewer pipes don't share the same coverage as your home's interior pipes, that doesn't mean they don't have any coverage at all. There are several scenarios in which they have coverage, and even some extra protection you could add to your policy. Let's jump into them.
Are Broken Sewer Pipes Covered By Homeowners Insurance?
Broken and damaged sewer pipes can cause a myriad of expensive repair bills, plus they could also leave your home or property with a less than stellar funky smell due to the excreted sewage water. If the damage to your sewer pipes was caused by a covered peril and considered sudden and unexpected, you should have coverage.
One of the most commonly filed claims that isn't covered under a standard homeowners insurance policy is sewage backup. But homeowners can opt to purchase a water backup endorsement, which is meant to cover water damage caused by the backup of your home's sewer pipes into your home.
Water backup coverage is offered by many home insurance companies for about $40 to $300 extra in premiums for $5,000 to $25,000 worth of water backup coverage.
If you experienced water sewer backup damage and you have added the proper endorsement to your policy, it would help pay for damages to both your home and your belongings. However, the damage still would've had to have been caused by a covered peril, such as failure in the city's pipes. General wear and tear and negligence wouldn't be covered.
For as cheap as it is to add to your policy, water backup coverage is essential. Let's say you have water backup coverage and your sewer pipes back up, forcing the nasty water that's supposed to be excreted from your home back into it. If it damages the floors, drywall, toilets and bathtub, your water backup coverage would kick in and pay for the damages after you've paid your deductible.
It also pays to repair or replace any personal belongings, like your clothes or furniture. So if the damages total up to $15,000 and you have $20,000 worth of water backup coverage, your policy would cover everything. However, if you only had $5,000 worth of coverage, you'd still be responsible for paying $10,000 out of your own pocket.
That's why it's always important to consult your insurance agent to see how much coverage you need to add to your policy. More coverage is always better, but it'll also cost you more.
If your sewer lines break and need to be replaced, sewer line replacement isn't covered under any homeowners insurance policy. But it could be covered by the water backup endorsement. If your current home insurer doesn't offer water backup coverage that includes protection for sewer line replacement, you may be able to find coverage from another insurer.
If you're still having trouble finding coverage, you can enlist Clovered to help out. We've partnered with some of the nation's top insurance providers and created an easy-to-use home insurance quoting tool that compares policies to find the best one for you. It takes just a few minutes to compare rates from the best companies in the country.
Flooding & Ground Movement
If your sewer pipe break or back-up is caused by a flood or ground movement, such as an earthquake or sinkhole, you won't be covered by your standard homeowners policy or the additional water backup endorsement you added to your policy.
Unfortunately, damage of any kind due to flooding — whether it's rainwater seeping into your home's foundation, local bodies of water that overflow or storm surge — is only covered by flood insurance. You'll need to purchase a separate flood policy, which costs a fraction of the price as a homeowners policy.
A similar stance is taken on any damage caused by earthquakes. Since homeowners insurance doesn't cover earthquakes, you'd have to purchase a separate earthquake policy. If you live in California or another state that's prone to earthquakes, it's an extremely wise investment.
How to Get a Sewage Backup Endorsement
Getting a sewage backup endorsement is fairly easy if your current insurer offers the endorsement. All you need to do is call your agent to figure out how much coverage you need. If your insurer offers the endorsement, you simply add it to your current policy and the coverage should go into effect right away.
If your current insurer doesn't offer the endorsement, you may be able to find a specific policy for water backup coverage from another provider. However, you may have to switch carriers to get coverage. In that case, you can count on Clovered's online quoting tool to compare multiple policies from the country's top providers and pair you with a policy in minutes.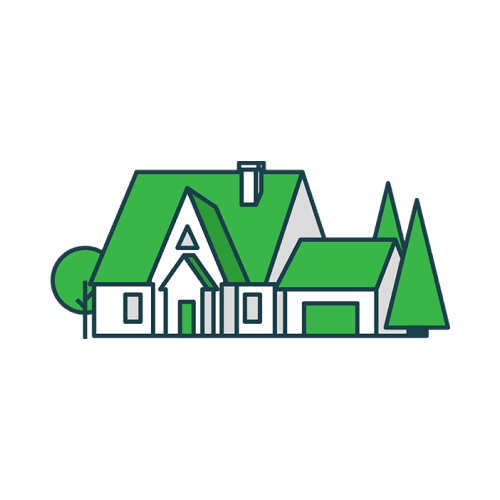 It's Time to Switch Your Homeowners Insurance
We partner with the nation's top homeowners insurance companies so you can get a custom policy at an affordable price.
The editorial content on Clovered's website is meant to be informational material and should not be considered legal advice.
Similar Articles