Are Slab Leaks Covered By Homeowners Insurance?
Homeowner
/
Are Slab Leaks Covered By Homeowners Insurance?
Slab leaks are often extremely expensive and go unnoticed for extended periods of time, making coverage within your homeowners insurance policy for the damage and other water damage related to it a touchy subject.
While slab leaks can be covered by your policy in some instances, more instances go uncovered. Let's take a deep dive and get into everything you need to know about your policy, slab leaks and the damage they can cause.
Are Slab Leaks Covered By Homeowners Insurance?
Slab leaks, damage to your home's foundation and any water damage that may derive from either are only covered by homeowners insurance if they were caused by a covered peril. Those perils must have occurred suddenly and accidentally, like a house fire or hurricane, and the damage needs to be spotted quickly.
Slab leaks are such a touchy subject because it may take weeks, months or even years to realize your home's foundation or slab has an issue. By that time, your insurer could deem the problem subsisted and exponentially compounded through the years, leading them to deny your claim altogether.
But, what if your home sustains a slab leak, you catch it in time, your insurer determines it was caused by a covered peril and, therefore, covers the damage? You'll likely receive coverage to repair the damage to your home's slab, any personal belongings that were affected and additional living expenses if you need to temporarily move out while your home is being repaired.
Also known as Coverage A, the dwelling portion of your policy protects the structure of your home, which includes your home's foundation. If your insurer determines the damage was caused by a covered peril, they will pay to repair the damages.
Personal Property Coverage
If your insurer deems the slab leak is due to a covered peril and accepts your home insurance claim, you may also receive coverage for any personal belongings affected by the water damage. Coverage for those items will be included in the same claim, but they'll be protected under Coverage C, also known as the personal property portion, of your policy.
As we mentioned earlier, insurance claims involving slab leaks are typically costly. They can also mean your house needs a lot of work to get it back to its current condition. If the problem is bad enough that you must temporarily move out while your home is being repaired, your policy's loss of coverage can come into play.
Loss of use coverage helps cover additional living expenses if you're forced to temporarily move out of your home. It can cover things like a hotel or rental property of equal value, storage fees, pet boarding and even eating out if the hotel you choose doesn't have a kitchen.
Your policy's loss of use coverage is typically up to 20% of your policy's dwelling coverage. So insurance on a $400,000 house may also have up to $80,000 in loss of use coverage. This coverage also has timeline restrictions. You may only be able to utilize this coverage for a few months to an entire year, depending on how severe the damage is.
Common Causes of Slab Leaks That Aren't Covered
Unfortunately, some of the most common causes of slab leaks aren't covered by your insurance company. Before you file a claim, you should consult your agent to see if the damage is covered. If it isn't your claim would get denied and your premiums would likely still increase.
Wear & Tear: One of the most common culprits of slab leaks is wear and tear from old age. If your home's slab starts leaking because it hasn't been tended to in 30-plus years, your claim will likely get denied.
Negligence: Negligence is similar to wear and tear and is most definitely not covered by your homeowners insurance. Negligence could be anything from not properly maintaining your home to failing to get professional inspections. Many times, these issues could've been combated before the leak occurred, so any claim won't be covered.
Filing a Slab Leak Insurance Claim
Filing a slab leak insurance claim is just like filing any other home insurance claim — it may just be more costly to repair, so your maximums could come close to being reached. You'll need to document the damage that occurred by snapping photos and taking videos. Then you'll need to actually file the claim with your insurer.
After that, your insurer will send an adjuster to survey the damage and come up with an estimated cost for repairs. They may suggest a contracting company, but you can also choose your own if it costs a similar amount. After that, you'll get the work completed, keeping all the receipts and documentation, and your insurer will typically reimburse you for the costs.
Finding the Right Slab Leak Insurance Coverage
Finding the right slab leak insurance coverage is quick and easy when you choose Clovered. As a licensed insurance agency, we partner with the nation's top insurance carriers so we can provide the best policy for everyone that fits their needs and budget.
Simply enter a few details about your home in our online quoting engine, our computers will run the algorithms to check the prices and coverages, then we'll provide you with the perfectly selected policy in as little as a few minutes.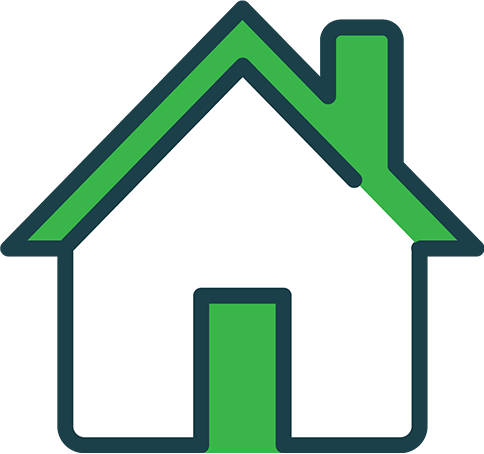 It's Time to Switch Your Homeowners Insurance
We partner with the nation's top homeowners insurance companies so you can get a custom policy at an affordable price.
The editorial content on Clovered's website is meant to be informational material and should not be considered legal advice.
Similar Articles