Why Is My Insurance Company Taking Pictures of My House?
Insurance 101
/
Why Is My Insurance Company Taking Pictures of My House?
Insurance companies protect your home from all sorts of damage. To do so properly, they may need to perform an exterior inspection from time to time to make sure the coverage is sufficient and accurate. This inspection often involves taking pictures. Let's take a look at all the instances when and reasons why your insurance company may take pictures of your house.
Why Is My Insurance Company Taking Pictures of My House?
Sometimes, your insurance company will need to take pictures of your house to confirm your property's expected condition. They want to make sure your property is free of hazards and other things that can affect your insurance. Or, if you've filed a claim for home damage, an adjuster may take pictures as part of the claims process
An adjuster or third-party contractor will assess the damage. Pictures will help them document damage and come up with an estimate for repairs. The adjuster needs to submit his findings to the insurer so you can receive a payout, and the pictures support his or her findings.
Before they send an adjuster, your carrier generally has to notify you ahead of time that they're sending someone to your property, such as 48 hours beforehand, for instance. The timeframe may vary by company and state, but you should receive some sort of communication that an adjuster or other representative of the company is coming.
What If You Didn't File a Claim?
After an initial inspection when you get your policy, if you have one at all, no one at your insurance company may ever see your house in person again unless you file a claim. To verify that your property is still in the condition that it was in when your provider agreed to cover you, your insurance company may send a third party, or one of their own, to take pictures of the exterior of your house.
When you get a policy, your insurer may look at public records from property appraisers and images of your home on Google or a realtor site. But, sometimes this isn't enough. Your provider could want up-to-date pictures of your home right after you get a policy if you've just bought a new house, if you're switching carriers, or maybe if there just aren't any current pictures available of your property.
Your carrier is looking for any hazards that they weren't aware of that could cause liability or damage concerns. For example, you could have trees on your property that weren't a problem when you got your insurance, but now they could have long, heavy branches hanging over your roof that concern your provider. Other possible issues could be missing railings, missing siding, or any fire hazards.
Also, signs of visible wear and tear or decay, like an aging roof or stucco damage, can be worrisome to your insurer. For example, some home insurance companies in Florida are using drones and planes to monitor roof damage on homes. Your insurance company will reach out to you if they find anything that concerns them.
After taking pictures of the exterior of your home, your insurer may also ask you about home improvements you may have made that change the value of your property if they see you made some without letting them know. These could be serious additions to your home, like a deck or new room, or smaller attractive nuisances.
You typically need to have enough dwelling coverage to rebuild your home completely if it's totally destroyed. If you don't have enough insurance, you could be violating your carrier's insurance to value rule, which affects your reimbursement amount after a claim.
Why Does My Insurance Company Want to Inspect My House?
Your insurer almost always sends someone to inspect your house after you file a claim for property damage. Otherwise, whether or not your insurance company sends someone to take pictures of your home largely depends on your house's age, build, and claims history.
For instance, your provider may not feel the need to send someone out to take pictures of a house that's only a few years old in a cookie-cutter community. But, if your house is very old, or has some unique construction, the possibility of a claim arising from your house may be more likely. So, the insurance company may want to make sure everything looks good on the property by having someone come and take pictures.
Furthermore, if your house has a history of claims, an insurer may want to do an interior inspection as well as an exterior one to be sure no pre-existing issues will surface.
Do Insurance Companies Need Photos?
While insurance companies may not require you to submit photos when filing a claim, you should document the damage as much as possible. The more information you provide to your insurer, the better the chance of a smooth and quick claims process.
After you experience damage, you should make sure you and your family are safe. Then, you should do what you reasonably can to mitigate any damage soon after it happens. This will make it clearer to the insurance company that damage was caused by the peril itself and that it wasn't residual or pre-existing.
Then, it's in your best interest to document the damage in detail with pictures and videos. Be sure to include relevant, contextual pictures, though. You don't want to bog down your insurer with dozens of useless photos. Clear, meaningful pictures of damage can save you time in the claims process and positively affect your reimbursement.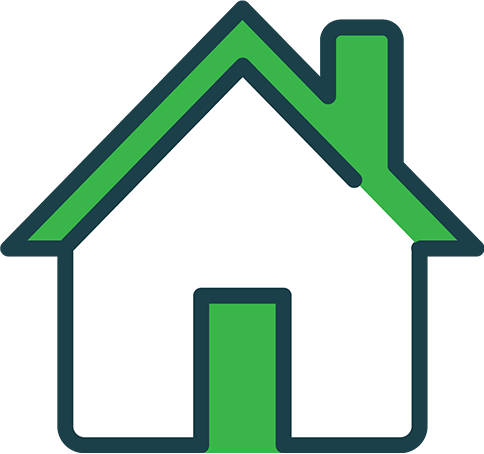 It's Time to Switch Your Homeowners Insurance
We partner with the nation's top homeowners insurance companies so you can get a custom policy at an affordable price.
The editorial content on Clovered's website is meant to be informational material and should not be considered legal advice.
Similar Articles