Everything You Need to Know About Pickup Truck Insurance
Auto
/
Everything You Need to Know About Pickup Truck Insurance
Car insurance is designed to cover all types of vehicles for personal use. But, depending on the vehicle's features and what you use it for, coverage can be different.
Since trucks have bigger payloads and more storage room, they're equipped to do different jobs than sedans and other cars. This can impact your coverage. Here's what you need to know about pickup truck insurance and when you may need additional insurance.
What Is Personal Pickup Truck Insurance?
A standard auto insurance policy for your personal pickup truck will cover damages you could cause to other people on the road, called liability coverage. Most plans will also cover damage you suffer in an accident and other forms of damage that could harm your car through full coverage. Trucks that are financed must have full coverage.
If you have a semi-truck, dump truck, or tow truck, you'll need a different type of insurance. Although it varies by state, car insurance providers often have a weight limit or an axle limit. If your car exceeds it, you're not eligible for standard car insurance, and you'll need further coverage.
Almost every state government requires car insurance to drive legally. They recognize that most residents don't have the money to pay for repairs or medical bills for someone they could injure in an accident, let alone cover their own costs.
When towing a trailer with your truck, your liability coverage extends to the trailer. This means that if your trailer causes bodily injuries or property damage to others, your insurer will cover the costs. But your insurance usually won't cover what that you're towing, whether that's a boat, a camper, or anything else. Notify your insurer if you plan on hauling things regularly.
Liability coverage only covers damage you cause to others. After an accident, you'd need full coverage to protect yourself and your vehicle. Full coverage consists of collision coverage and comprehensive coverage.
Collision coverage protects your vehicle after an accident, even if you cause it. Your insurer will pay for your repair costs or a new vehicle if your car is totaled. Comprehensive coverage protects your truck from any damage it can sustain while you're not driving it. Your truck will be covered if it gets wrecked by fire, wind, vandalism, and more.
Most drivers have some sort of full coverage. And, as we mentioned earlier, lenders will require full coverage when you've financed your truck. It protects their investment in the vehicle.
What Is the Average Pickup Truck Insurance Cost per Month?
The average cost of pickup truck insurance per month is hard to estimate because it depends on personal factors, like your age and location, and insurance factors, like who your provider is and how much coverage you have. For a ballpark estimate, pickup truck insurance could cost you anywhere between $90 to $200 per month.
The cost of pickup truck insurance per month will vary based on many factors, but some things will make your policy cost more than others. Full coverage will always cost more than liability-only coverage, for instance. Beyond that, here are some more factors that affect pickup truck insurance rates.
Factors That Affect Pickup Truck Insurance Rates
Model: Top-of-the-line models, like the Ford F450 with all the bells and whistles, will probably cost more to insure than a base F150. A customized truck or a truck with more features will cost more to replace since it has custom or additional parts. A truck that costs more to replace will cost more to insure.
Safety features: Alternatively, many trucks have superior safety features that can lower insurance rates. Models with extra airbags or anti-lock brakes may receive discounts. Also, some insurers like it when trucks have traction control for better driving in dangerous weather. This feature could ease your insurance premiums.
Age of truck: Newer trucks – due to the safety features and other technological advancements – tend to be safer than older trucks. They may also be easier to fix since newer trucks will have parts that are easier to find than older ones. Also, especially old trucks, such as classic models, will be very high-value. They may need extra insurance depending on their rarity.
What Are the Cheapest Trucks to Insure?
Baseline, domestic models such as the Ford F-150, Ford Ranger, and GMC Canyon often have cheaper premiums, while the midsize Nissan Frontier and Toyota Tacoma also have lower rates for foreign trucks. Trucks without trim and interior upgrades will likely be cheaper to insure since they're easier to repair.
While additional safety features on upgraded models can help you save on personal truck insurance, the other bells and whistles that come with them also make them more costly to repair and can offset the savings the safety features provide.
Ultimately, the cheapest pickup truck to insure depends on your provider. Every company will assess a vehicle slightly differently, which is why it's crucial to shop around for car insurance.
How to Find the Best Insurance for Pickup Trucks
You'll need to shop around to find the best pickup truck insurance. Comparing quotes from several providers is essential to find the best deal since your rate will vary from company to company. Also, you'll need to consider what you use your truck for – you may need more or less coverage depending on what you do with it.
If you're towing a trailer often, your insurer will want to know. Some carriers offer additional collision and comprehensive insurance for trailers.
Your car insurance likely won't cover tools stolen out of your truck. Also, you'll need to notify your insurer if you plan on using your truck for business-related activities. Landscapers, contractors, and others who may store, stow, or tow things for their business with their personal truck should know that your car insurance may not cover you when engaged in business activity.
Getting Pickup Truck Insurance Quotes
To get an insurance quote for your pickup, you'll need the following information:
Make, model, and year of your truck

Home address, including zip code

Purchase date of your truck

Drivers license number

Number of drivers

Vehicle identification number (VIN)
You'll also need to disclose whether you've had any recent auto insurance claims or at-fault accidents. Some companies will ask how often and how far you drive regularly. These factors will affect finding the cheapest pickup truck insurance.
When shopping for insurance for a pickup truck, you should get quotes from more than one insurance company. Rates will vary from insurer to insurer, and you want to find the policy that gets you the best bang for your buck.
You can fill out our auto insurance quote form, and one of our licensed agents will get back to you with your personal truck insurance.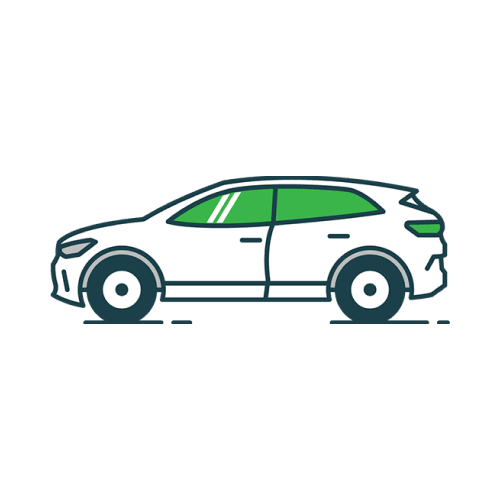 Ready to Save Money on Auto Insurance?
Rethink your auto insurance premium with a free quote from the nation's top companies.
The editorial content on Clovered's website is meant to be informational material and should not be considered legal advice.
Similar Articles