Renter
/
6 Scary Scenarios When Renters Insurance Coverage Is Your Best Friend
6 Scary Scenarios When Renters Insurance Coverage Is Your Best Friend
978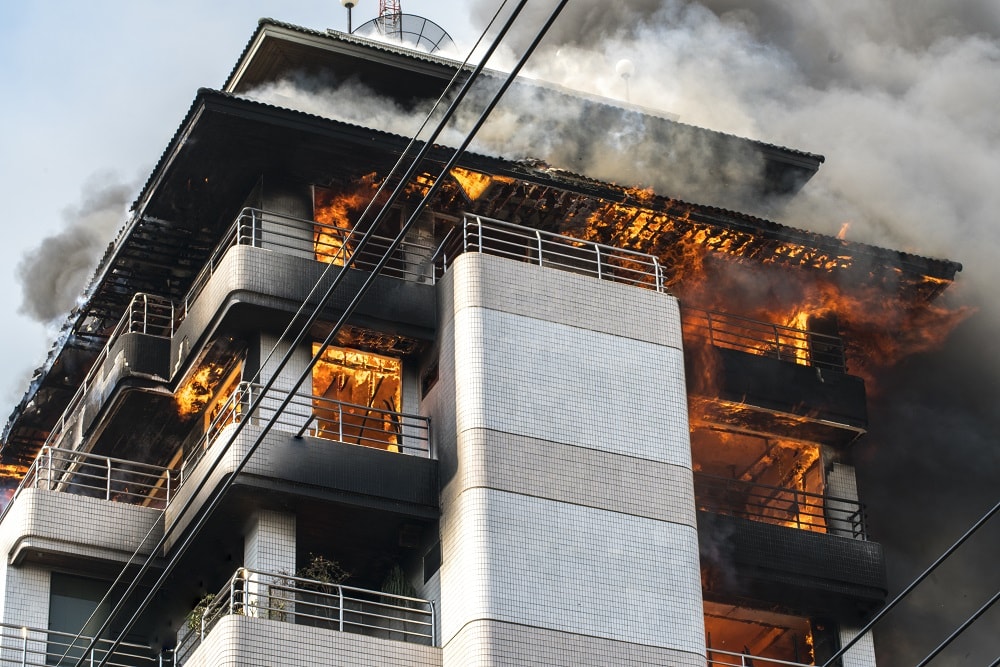 Unlike the added expense of some utilities – your electricity, water, internet service – having to pay money every month for your renters insurance might seem like a major waste of money.
When you're signing up for renters insurance coverage for the first time, there are lots of things to consider. Your insurance agent will likely ask you to decide how much protection you want for your personal property, liability coverage, and any additional living expenses.
But once you're enrolled in renters insurance and moved into your new place, you might forget what you're even covered for. In reality, renters insurance for apartments or homes isn't a waste of money, not even close.
What You Get With Renters Insurance Coverage
When you're moving into a new apartment, you may find your building has certain requirements in terms of minimum renters insurance coverage. For most renters, ideal coverage exists in three different categories:
Liability coverage: Protection from accidents or injuries where you may be considered at fault. Liability coverage includes the expense of your legal defense.
Personal property coverage: The total amount of money necessary to replace all of the physical possessions (including furniture) found inside your home.
Any additional coverage: You may need to enroll in special protection to include high-value items (including jewelry or art), or outdoor recreational vehicles like ATVs or boats.
Want to see this coverage in action? Here are six different scenarios when your renters insurance may come in to play and help save you thousands of dollars.
1. Protection Against a Break-In
If someone breaks into your apartment and steals your electronics or any other possessions, your renters insurance can step in to help cover the cost to replace what's missing.
Depending on the amount of personal property coverage you're enrolled in and your deductible, your renters insurance coverage should cover the amount of money it may cost to replace those items — up to your policy maximums.
2. There's a Fire Somewhere in Your Building
If there's a fire in your building (whether or not it originates from your personal unit), your renters insurance can step in to cover the cost of damages to your personal property.
The apartment building should have its own insurance to cover any property damage, so you shouldn't have to worry about the cost of repairs to the area surrounding your home.
3. A Natural Disaster Impacts Your Home
Not unlike the details of fire damage in your apartment or rental home, if a natural disaster impacts the place you live, you're not responsible to cover the damages to the property itself.
Instead, your renters insurance policy will protect your property and help you cover the cost of replacing items destroyed as a result of a natural disaster (including a hurricane, wildfire, tornado, or massive floods).
4. A Burst Pipe Damages Your Furniture
A busted pipe is no one's friend, but if you come up to the unfortunate realization that your home is covered in water unexpectedly, you'll be glad to realize your renters coverage has your back.
Any damage to your personal property caused by a busted pipe in your home or apartment building will be protected by your renters insurance, up to the policy limits and minus your preset deductible.
5. Your Car Is Broken Into
You may be wondering, "does renters insurance cover theft from a car?" As it happens, the property you own in your apartment isn't the only element protected by your renters insurance coverage.
Instead, if your car is broken into (no matter where it's located at the time of the robbery), it's your renters insurance, not car insurance, you'll be glad to have.
While you may want to refer back to the specific details of your renters coverage, the cost of replacing stolen property from your car is likely covered by your renters agreement.
6. Someone Gets Hurt in Your Apartment
Imagine someone is visiting your apartment and they trip and fall or get bitten by a dog. Not only will they require medical attention for any injuries they may have sustained, it's possible they could pursue legal action against you.
With liability coverage through your renters insurance, not only may the medical expenses of any injury sustained on your property be covered, according to your policy details, but any legal expenses you may incur as a result of the injury may be covered as well.
Why Renters Insurance for Apartments Matters
It's hard to imagine a time when you might have to replace everything you own as a result of a fire or someone visiting your home and becoming gravely injured. But it's important to remember that accidents happen, and these are the exact reasons you pay for renters insurance coverage every month.
From natural disasters to a break-in of your car, these scenarios are just a few of the reasons why your renters coverage is so important. Even if they seem unlikely, it's always better to be safe than to be sorry!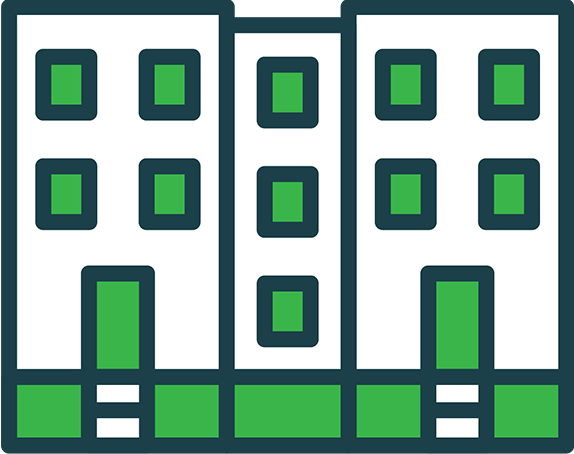 Protect Your Belongings With Renters Insurance
Averaging just $12 per month, renters insurance can protect your belongings for the cost of a few cups of coffee.
The editorial content on Clovered's website is meant to be informational material and should not be considered legal advice.
Similar Articles