Claims 101
/
What You Need to Know About Filing a Renters Insurance Claim
What You Need to Know About Filing a Renters Insurance Claim
313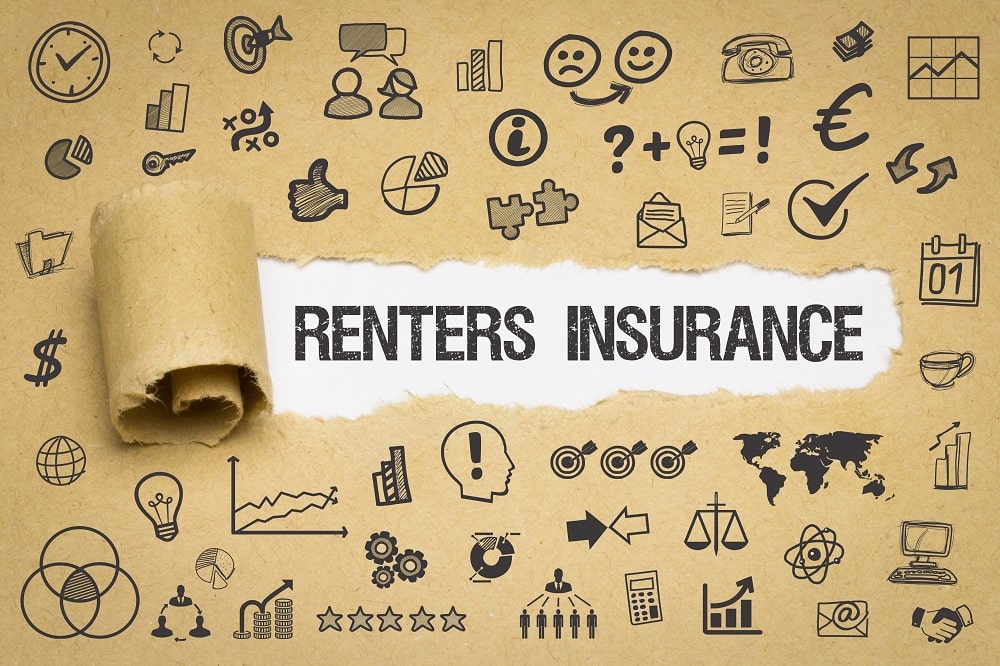 When you sign up for renters insurance, you may not be worried about the general structure of your building or what happens to the units around yours in the event of a fire or some other catastrophe
Because there's less to worry about as a renter than a homeowner, you may not have thought about the renters insurance claim process before.
That can change in an instant if you have to file a claim against your renters coverage, and now you're worried about your renters insurance deductible and asking, "how does renters insurance payout." If you've got questions, we've got the answers below.
When to File a Renters Insurance Claim
In general, your renters insurance policy exists to protect you and your family in the event that there's major damage to your belongings after an accident, there's been a break-in or vandalism, or if someone else is injured while visiting your home.
The first step in filing a renters insurance claim is to document the damage or loss as thoroughly as possible.
One of the most important steps in signing up for renters coverage is to document your possessions to ensure you have enough coverage in the event of an accident, so, hopefully, your policy limits are large enough to cover the full extent of damage after something goes wrong.
Once you've documented the incident and loss, your insurance provider will help walk you through the rest of the process.
It's important to note here that not all incidents will qualify for renters insurance coverage (including many natural disasters), and your deductible will help determine if you should file a claim in the first place.

Get a Quote
Understanding Your Renters Insurance Deductible
As with any type of policy, you should always take your renters insurance deductible into consideration before filing a claim.
This isn't a hard-and-fast rule, but in most cases, when the cost of paying your deductible is higher than the cost of the damage or loss to your possessions, your best bet is to pay for their replacement or repair them yourself.
Because your renters insurance premiums could increase after a claim, or because your insurance provider may choose to drop you completely from coverage, it typically doesn't make sense to file a claim that's worth less than your deductible.
The one exception here might be your liability coverage. If someone is hurt or injured in your home, you don't know how long-lasting their injuries could be, or if they'll seek legal counsel.
Liability insurance is designed to help protect you and the injured party both medically and legally, so you may want to document the incident through a claim upfront while the details are still fresh in your mind.

Get a Quote
How Does Renters Insurance Payout
Once you've filed a renters insurance claim with your provider and they've determined the claim is valid, you'll be required to submit information for the cost of repairing or replacing your damaged possessions.
Other types of required documentation may include a police report and purchase receipts.
At this point, the insurance company will assess in terms of their obligation to you to cover the approved claim and loss. At this point, you'll be issued a payment for the value of your loss, minus the cost of your deductible.

Get a Quote
The Renters Insurance Claims Process
The renters insurance claims process will be different for everyone depending on the circumstances of loss. Considering how many variables can come into play, it's better to think about your renters coverage as a "break-in-case-of-emergency" kind of policy.
If your damages only add up to a few hundred dollars (or even $1,000 or $2,000), filing a claim may not be smart.
Including the cost of your deductible, the amount you'll end up paying in an increased premium (assuming the insurance company raises your rates after a claim) can outweigh the amount of money you get back from the claim.
Ultimately, you'll want to compare the short-term loss to the potential for long-term loss before filing a renters insurance claim. Get a Quote
Compare multiple policies to get the coverage you need at the price you want.
Sign up for our newsletter to get the latest updates.
Please enter email address.
Invalid Email Address.
Similar Articles