Homeowner
/
Does Homeowners Insurance Cover a Leaking Roof?
Does Homeowners Insurance Cover a Leaking Roof?
1.1K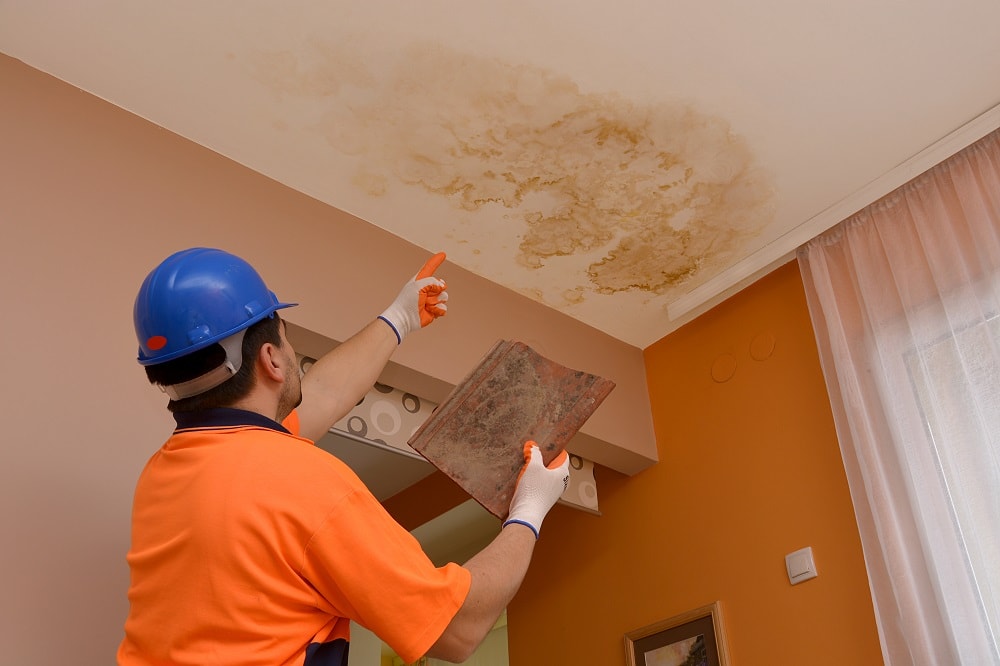 Maybe you start to notice a few spots on your ceiling or feel the water droplets coming from inside the house, but the signs of a leaking roof are certainly capable of inciting a bit of panic.
Considering how important it is to, literally, have a roof over your head, no one will judge you for freaking out when you realize that roof might have some serious structural damage.
As one of the most expensive components of your home to repair or replace, it's perfectly normal to wonder "does homeowners insurance cover a leaking roof?".
The answer isn't exactly cut and dry. Let's take a closer look at the elements of your leaking roof that may be covered under your homeowners insurance policy, and when it's time to consider filing a claim.
Who Pays for a Leaky Roof?
Your homeowners insurance coverage will only supplement the cost of repairing a leaking roof when the damage is as a result of a peril or circumstance identified by your policy.
Effectively, if the damage to your roof is covered by traditional wear and tear, it's unlikely that your insurance policy will pay for the cost of repairing or replacing it.
Instead, here are some of the most common perils covered by standard homeowners insurance policies:
Hail and windstorms

Lightning

Fire or smoke (including fire from wildfires)

A volcanic eruption

Excessive weight due to snow or sleet

Vandalism

Theft

Falling objects, including damage from an aircraft or other vehicle

Sudden damage caused by bursting pipes or an electrical surge
Should You File an Insurance Claim for a Leaking Roof?
If you believe the original cause of your leaking roof has been caused by a peril included in your homeowners insurance policy, it's appropriate to file a claim before hiring someone to repair or replace the damaged roof.
While the final determination is up to the insurance company, filing a claim will also help you understand what is and isn't covered by your homeowners policy and to understand the deductible you'll be required to pay out-of-pocket.
If your deductible amount is $500 or $1,000 (or more), you may want to consider pricing a repair job independently to determine if filing a claim against your insurance is a good decision.
Similarly, these are common causes of roof damage that aren't covered by most homeowners insurance policies:
Typical wear and tear

Flooding

Mold or fungus

An infestation of animals or bugs

Any damage caused by your own pets

Damaged caused by shift in your home's foundation

Smog or corrosion
Understanding the fine print of your homeowners insurance policy is crucial to understanding what happens if your roof ever starts to leak.
You might think a leaky roof is instantly covered under your insurance, but the terms of coverage are very specific, and your policy will likely have exact conditions under which different perils are classified as covered.
If you're unsure whether your insurance will cover the cost of repairing or replacing a damaged roof, an insurance adjuster will be able to walk you through the different components of your homeowners coverage.
It doesn't hurt to get an estimate on the damage before you call, either. If it costs less to repair the leak than to pay out your deductible, you might be better off not filing a claim in the first place.

Related Articles:
Similar Articles