Does Renters Insurance Cover Locksmiths?
Renter
/
Does Renters Insurance Cover Locksmiths?
People accidentally lock themselves out of their house occasionally. It happens. Unfortunately, renters insurance won't cover those instances when a locksmith is needed to get you back into your home. But, some scenarios may be covered. Let's take a look.
Does Renters Insurance Cover Locksmiths?
Renters insurance will only cover the cost of locksmiths, in addition to the cost of repairing or replacing the locks, if the locks or keys were damaged due to a covered peril. If you simply lose or misplace your keys and need a locksmith, renters insurance will not cover it.
When Locksmiths Are Covered
Locksmiths may only be covered if the damage to the locks or keys was due to a covered peril. The most common covered peril requiring a locksmith is a thief breaking in and busting the locks or a vandal just busting the locks with the inability to break in.
When Locksmiths Aren't Covered
Locksmiths aren't covered if you simply misplaced or lost your keys and are locked out of your home. In those cases, you'd likely need to call your landlord to get an extra key. If they don't have an extra, which is highly unlikely, you may have to call in a locksmith.
In the aforementioned scenario, you'd probably be responsible for paying the locksmith or replacing the key. Some landlords even incorporate fines into their leases for losing the keys.
While very unlikely scenarios, you also wouldn't be covered if the lock was damaged or destroyed due to earthquakes, flooding or general lack of maintenance on the behalf of you or your landlord.
Should I File a Claim for a Locksmith?
Even if the peril is covered by your insurer, it may not be wise to file a home insurance claim to replace or repair the locks in your home. Unless some form of property damage or theft occurred, minor claims to replace the locks and keys will likely be less than you'll have to pay to meet your deductible.
In those cases, it wouldn't make sense to pay a $500 deductible when it only costs $100 to get new locks. You'd be out $400 if you filed a claim. Plus, filing a claim will likely increase your premiums. So, even if the claim totals $800, you'd probably be better off paying out of your own pocket.
But if your personal property inside was damaged or destroyed, and you've deemed the culprit to be a covered peril, it would be wise to file a renters insurance claim. Doing so means your insurer would cover the cost to repair or replace your belongings, as well as the locks and locksmith, so you wouldn't be stuck paying out of pocket for everything.
How to Get a Renters Insurance Policy That Covered Locksmiths
By using Clovered, you can get a policy that fits your needs in just minutes. All you need to do is answer a few questions about yourself and your living situation in our online quoting tool. Since we partner with many of the nation's top insurers, that means you'll get a great policy.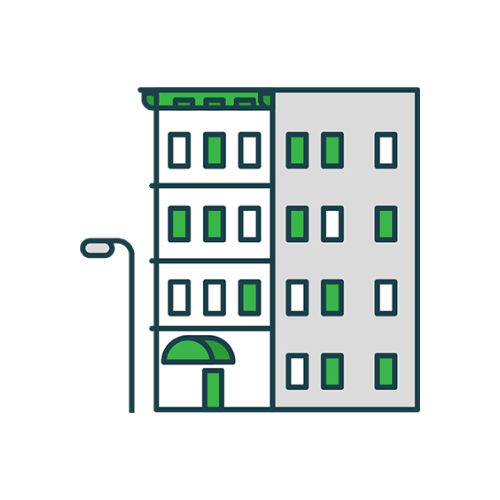 Protect Your Belongings With Renters Insurance
Averaging just $12 per month, renters insurance can protect your belongings for the cost of a few cups of coffee.
The editorial content on Clovered's website is meant to be informational material and should not be considered legal advice.
Similar Articles