How to Switch Your Home Insurance
Homeowner
/
How to Switch Your Home Insurance
Switching homeowners insurance companies may sound stressful, but it doesn't have to be. In fact, it's usually a good move if it involves saving money or getting better coverage for yourself, your property, and your family.
You'll be required to change your home insurance if you're moving, but, otherwise, there can be several good times when switching providers might be a good move. And, the process isn't complicated much by having your home insurance in escrow.
Keep reading to learn when and how to switch homeowners insurance companies.
When to Switch Homeowners Insurance
Before switching home insurers, you may want to know when a good time to do it is. You can shop for homeowners insurance whenever you want. Whether you actually want to make the switch depends on your personal situation. If you're moving, you'll need to get a new policy. But, if your current rates have gone up, if you don't like your insurer's customer service, or if you've recently remodeled your home, you might think about switching.
You must always get a new homeowners insurance policy when you move. A new house requires a new policy to protect that house. Remodeling your home may necessitate upping your dwelling coverage, thus raising your premiums.
But, even without moving or changing your property at all, you might find that your home insurance rates have gone up. If this is the case, you may be rightly thinking about switching providers to save money.
It's important not to sacrifice important coverage you need just to save money. You can always shop around for a better deal, but don't compromise when you don't need to.
Can I Change My Homeowners Insurance at Any Time?
Yes, technically you can switch home insurance providers at almost any time. But, sometimes it may make more sense to wait until close to the end of your policy before you switch. And, switching right after you file a claim may not be the best time. You can't switch providers during a claim to try to wipe your slate clean or avoid it showing up in your history.
You can switch home insurance providers any time since you can make the change take effect until after your current policy term is up. By choosing an effective date that occurs after your current policy's renewal date, you can change insurance providers without canceling your current policy.
But, if you want to switch right away, you'll need to notify your current insurer that you plan on doing so and that you want to cancel your current policy before it's up. Before doing this, you should have your new insurance in place already. You don't want a lapse in coverage.
If your mortgage company believes you don't have home insurance, they'll likely try to purchase force-placed insurance for you. Force-placed insurance is expensive and often incomplete.
How to Switch Home Insurance Companies
When switching homeowners insurance carriers, be sure that you're not sacrificing important protection for lower rates. You can achieve both an affordable policy and good coverage if you've shopped properly. Verify that the cancellation date of your old policy is on or after the start date of your new plan, and make sure that your policy limits and add-ons are all to your liking.
When canceling your old policy, you should make sure your initial provider and your mortgage lender are aware. You should also see about a potential refund. If you paid your policy in full and you're canceling before the term is up, you may be able to get back some of the money you paid that went towards unused premiums.
For instance, in a very basic example, say your home insurance cost $1,500 for the year and it began on January 1st. You paid it in advance in full. Your coverage costs $125 per month. If you cancel in October, you may be entitled to receive $250 back from your provider. You weren't covered for the final two months of the year, so some companies may give you your premium payment back for the months you didn't use.
Sometimes, though, you may not get a refund if you cancel your policy too soon, like within a certain timeframe laid out by your provider when you bind it. Check your policy language when it comes to cancellation.
Also, as we mentioned, make sure to notify your mortgage lender of your insurance change. And, be certain that your new policy's effective date occurs before your old policy expires to avoid a lapse in coverage.
When finalizing your new policy, make sure you understand your limits and coverages. An insurance company probably won't let it not happen, but your home always needs to be insured to its value. If you don't have enough coverage on your home, you could be subject to a penalty when you file a claim.
You can change your deductible, too. Your home insurance deductible is the amount you pay when filing a claim before your insurance carrier picks up the rest of the bill. Raising your deductible is a quick way to lower your rate, but doing this means you need to suffer a greater amount of damage before your insurer can cover repairs.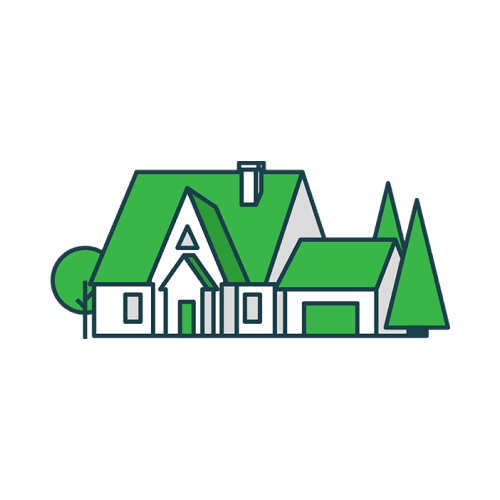 It's Time to Switch Your Homeowners Insurance
We partner with the nation's top homeowners insurance companies so you can get a custom policy at an affordable price.
The editorial content on Clovered's website is meant to be informational material and should not be considered legal advice.
Similar Articles