Homeowner
/
Landscaping, Gardening and Your Homeowners Insurance Policy
Landscaping, Gardening and Your Homeowners Insurance Policy
1.9K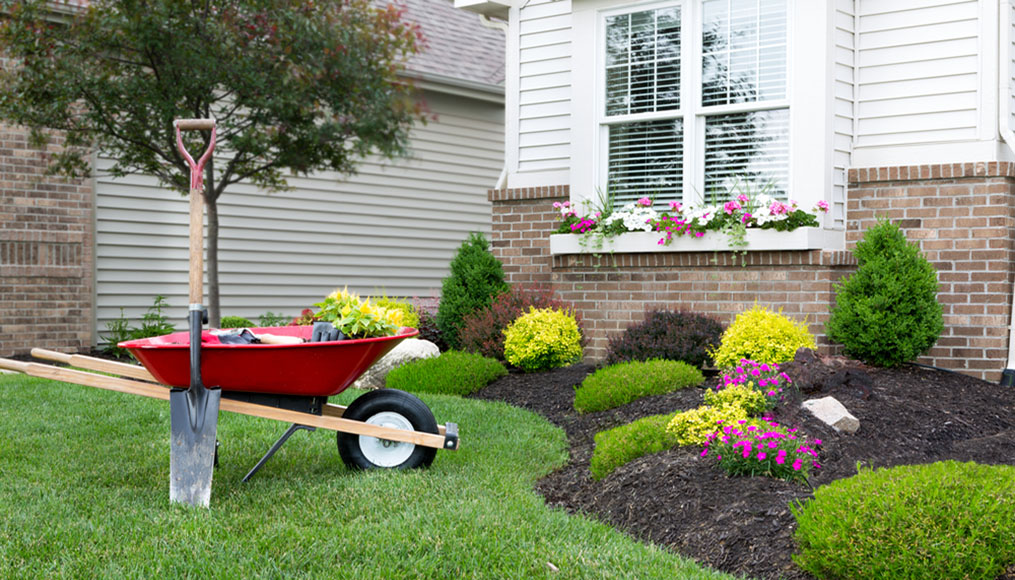 Many homeowners invest a decent amount of time and money into their landscaping. Rightfully so, too. Colorful flowers blooming from the ground and freshly laid mulch or stone complementing the exterior accent of a house create a palatable presence for a home.
Time and money spent planning, designing and building landscape around a house and throughout a property increases its value and produces a visually appealing home. However substantial any investment, people often wonder how their investment is protected.
In the case of landscape and gardens, you can breathe easy knowing that homeowners insurance can protect your landscape, garden and any supplies you use to maintain them from theft, damage or total loss.
If damage to your garden or landscape was incurred via a covered peril, they're protected under the dwelling portion of your homeowners insurance policy. Covered perils include vandalism, fire, lightning, malicious mischief and damage caused by natural disasters such as a hurricane, tornado or hail storm.
Insurance companies limit the amount they will pay for claims relating to gardens and landscapes, which is typically capped at 5% of your total dwelling coverage. For instance, if you have $200,000 in dwelling coverage, 5% will max out repair claims at $10,000.
Companies also tend to cap a single replacement or removal of a tree or shrub at $500 to $1,000. If a tree or shrub was knocked down, usually $500 to $1,000 can be used to remove the tree from your property and $500 to $1,000 can then be used to replace the tree.
Just like many parts of your policy, there are certain stipulations to these claims. A deductible must typically be met before insurance kicks in and picks up the remaining bill.
Trees, shrubs and edible plants aren't the only things covered due to damage or loss caused by a qualifying peril. Structures such as a home, shed or fence can be replaced at no cost to you — other than the deductible.
While a home is covered to its insured value under the dwelling portion of a policy, structures like sheds and fences are covered under the other structures portion of a policy, which is oftentimes a fraction of the dwelling coverage.
If your neighbor's tree does the damage, don't worry. You're covered for that, too. Your insurance company may attempt to collect from your neighbor's insurance company through subrogation, which is a way to recoup debt for damage.
Stolen or damaged items, such as tools and equipment, are also covered. Personal property coverage is usually limited to 50% to 75% of your dwelling coverage. That means if someone steals your lawn mower, the replacement cost will be covered by the insurer.
Since you now know that your landscape and garden are typically covered by your insurance company, It's time to get to work. Many benefits derive from doing your own landscaping and maintaining a garden. For more information, check out this Clovered article about Homeowners' Health Benefits of Gardening.
Similar Articles