Renter
/
Understanding Each Level & Type of Renters Insurance Coverage
Understanding Each Level & Type of Renters Insurance Coverage
4.6K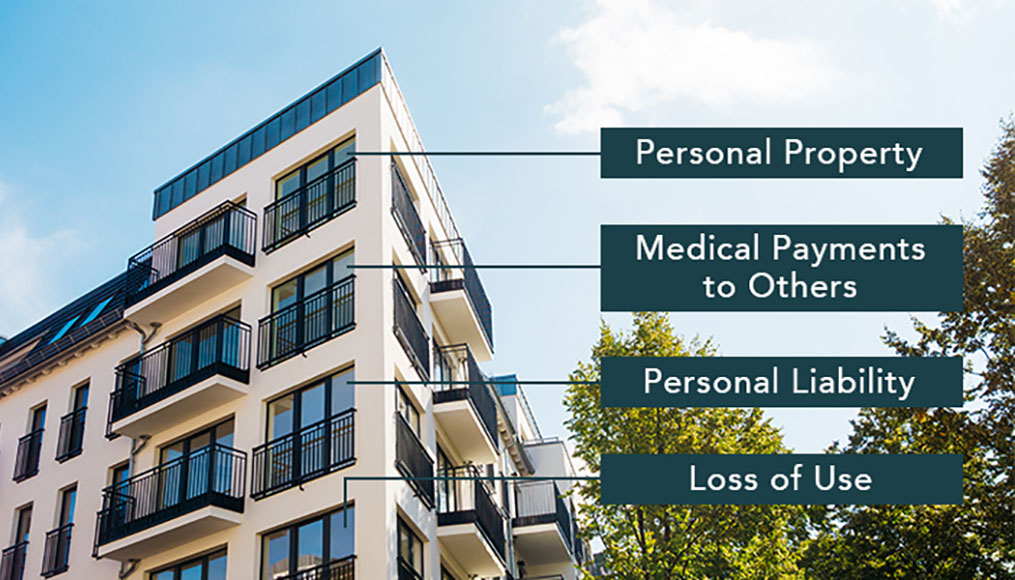 Having a basic understanding of the different levels and types of coverage renters insurance offers will put you ahead of the pack when it's time to purchase.
From researching to reading tons of articles, we know that dissecting renters insurance coverage and purchasing it on your own can get pretty taxing. So we've broken down each type and level of renters insurance coverage for you.
It's important to note that extending your coverage beyond the minimums for each type and level will better prepare you for the unexpected, but it will also increase your monthly insurance premium.
There are many levels of coverage you can choose from that apply to your belongings and your livelihood. Sometimes, figuring out exactly how much coverage you need can be tricky. Renters insurance is broken down into four coverage categories: personal property, medical payments to others, personal liability and loss of use.
Personal property coverage is pretty straightforward. It covers your personal belongings — such as your clothes, furniture, electronics, jewelry and even bicycles — if they are damaged, destroyed or stolen due to a covered peril.
Renters insurance policies typically start at $10,000 and go up to $200,000 or more. The way it works is by calculating how much value you have in personal belongings and getting insured to the same or similar amount.
For instance, if all the belongings you own are in your rental home — such as a computer, furniture, TV, stereo system and clothes — and they have a combined value of $10,000, you only need $10,000 in personal property coverage.
However, if you have all of the previously listed items and then purchase more electronics worth $3,000, you may want to consider bumping up your coverage. If all your property is destroyed by a covered peril, you'll still receive $10,000 maximum even though you had $13,000 worth of items.
Medical Payments to Others
This portion pays for accidental injuries to others that occur on your property and are deemed to be caused by you or negligence on your behalf. The amount of coverage needed may be different for everyone and should be decided on a per-person basis.
Accidents happen, so it's good to be covered in case something occurs on your property that you feel you didn't have much control over.
If your son's friend breaks his ankle jumping on the trampoline in your backyard, you're likely liable for the cost of his injuries. Let's say an X-ray, cast and 12 weeks of physical therapy cost $9,000 and his parents either don't have insurance or don't feel as though they should pay for the injury. What happens now?
If you have $10,000 in medical payment coverage on your policy, his parents will file a claim against your insurance company and your insurance company will pay for the entire injury. However, if you only have $5,000 in medical payment coverage, you're responsible for paying the remaining $5,000.
Medical payments to others can be utilized for multiple claims for the maximum coverage each. So if another one of your son's friends is injured the following week, given you have the same $10,000 liability coverage, that would be a separate claim that would pay up to $10,000. If that happens, you may also want to consider getting rid of the trampoline.
Liability protection covers any legal bills associated with an injury on your property. If anybody is injured on your property and they decide to file a lawsuit against you, your insurance company will pay the legal bills up to the liability limit on your renters insurance policy. Levels of liability coverage begin at $100,000 and typically extend to $1,000,000.
Let's say that you have a pool in your backyard that your son and his friend are swimming in. If the unthinkable happens and your son's friend drowns in your pool, you may be hit with a lawsuit that easily surpasses the $100,000 liability claim. In that case, you'd be responsible to pay every penny over $100,000.
That's the reason people opt for more coverage. If you have $500,000 in liability coverage and court costs total $480,000, the insurance company would cover the full amount.
If your rental home becomes uninhabitable due to a covered peril and you need another place to stay while it's being repaired, loss of use will pay for a hotel or similar rental home. It also pays for living expenses, such as gas and food, while you're unable to live in your rental home. Be sure to keep a record of every expense by keeping all your receipts.
Loss of use can pay anywhere from $1,000 to $200,000 — and sometimes more — depending on your policy. As with any other form of extended coverage, raising the amount of loss of use coverage also raises your monthly premium.
There are two different levels of coverage that pertain specifically to your personal belongings after they've been damaged, destroyed or stolen due to a covered peril: Actual cash value and replacement cost.
Actual cash value takes depreciation into account when figuring out how much money you will get for each item after a covered peril. Let's say you bought a laptop two years ago for $1,000. That same laptop probably isn't selling for $1,000 anymore because the company has come out with newer and better versions.
Let's say the same laptop you bought two years ago is now selling for $800 brand new. You've been using it for two years, so it's "slightly used" at best. Let's knock off another $100 for its condition because insurance companies take age and condition into account for every product.
Now, let's say a covered peril destroys your laptop. After factoring in depreciation due to age and condition, the insurance company values your laptop at $700. Even though you paid $1,000 for it brand new, your insurance company will only pay you $700 to replace it.
One thing's certain, though, that's better than the $0 you would've received if you didn't have renters insurance!
Replacement cost coverage doesn't factor in depreciation. So it doesn't matter that the same model you bought for $1,000 two years ago is selling for $800 now, and you've put some scratches and dents in the frame through two years of hard-working wear and tear.
Your insurance company will still pay you the full $1,000 to replace it after it's damaged, destroyed or stolen due to a covered peril.
Over the long term, replacement cost coverage can wind up costing you a significant sum of money more than actual cash value coverage. That's because premiums are more expensive each month for replacement cost coverage.
If you never file a claim during the life of your renters insurance term, you'll wind up spending more money with replacement cost coverage. However, It can also work adversely if you file a single moderately priced claim. Then you may wind up making up for those increased payments.
While some events, like burglaries, are covered the majority of the time, every situation is unique. It's at the discretion of each insurance company whether it will pay for each claim. If you want to learn more about renters insurance, read about the 7 Most Common Questions About Renters Insurance.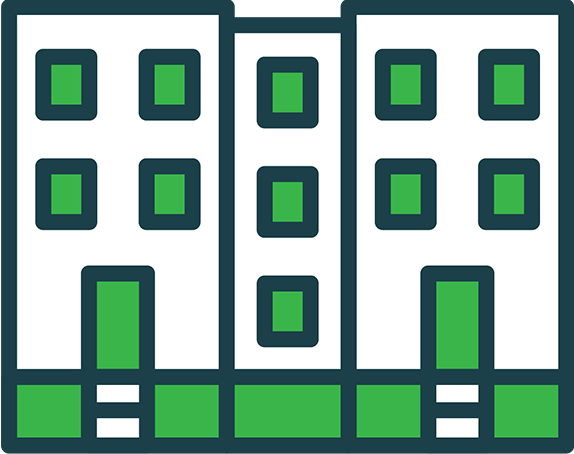 Protect Your Belongings With Renters Insurance
Averaging just $12 per month, renters insurance can protect your belongings for the cost of a few cups of coffee.
Similar Articles