Insurance 101
/
Home Insurance Coverage D: What Is Loss of Use Coverage?
Home Insurance Coverage D: What Is Loss of Use Coverage?
4.6K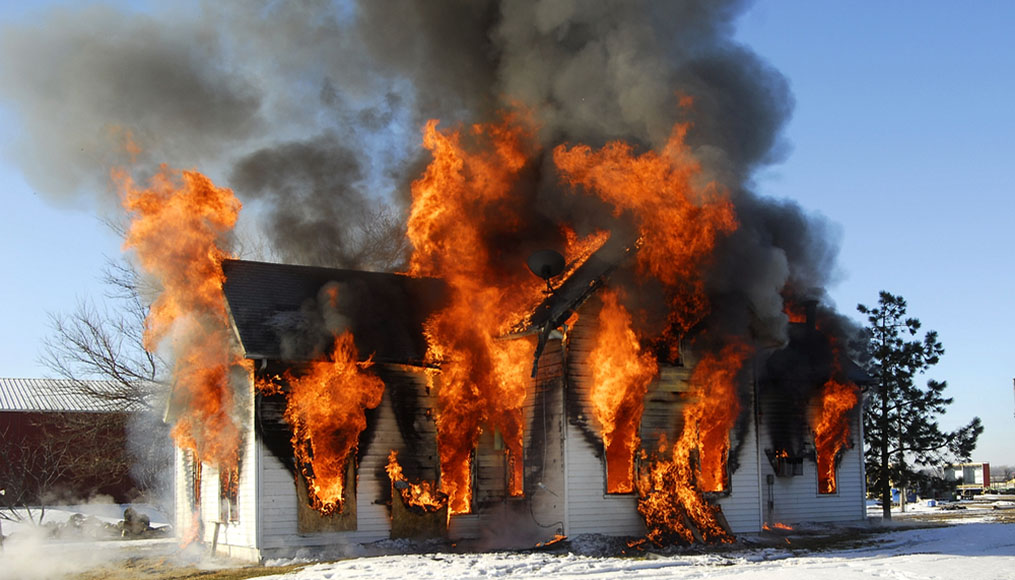 What would happen if an unforeseen event forced you and your family out of your home? Would you be prepared? From burst pipes to house fires and hurricanes, accidents and disasters happen every day.
Life can get pretty overwhelming when you're searching for a hotel or similar rental home to temporarily move into, transferring what's left of your belongings from your uninhabitable home to the temporary one, or replacing perished food. Especially when you're already dealing with the added stress of a disaster.
Luckily for you, loss of use coverage within your homeowners or renters insurance policy helps make unbearable events a little more bearable.

Get a Quote
What Is Loss of Use Coverage?
Loss of use coverage, or Coverage D within homeowners and renters insurance policies, reimburses you for additional living expenses after your home is deemed uninhabitable after being damaged or destroyed by a covered peril.
This coverage helps you maintain your current standard of living by providing reimbursements for a fair rental value that's comparative to the size of home or apartment you resided in before the disaster. It also covers basic living necessities like food and gas. We'll continue more on that in a bit just below.

Get a Quote
What Expenses are Covered By Loss of Use?
Loss of use covers additional living expenses and fair rental value. Additional living expenses are basic expenses that you wouldn't have otherwise needed to pay if you were still living in your home. Fair rental value is the reimbursement of monthly rent or hotel fees while your home is being repaired or rebuilt.
It's important to note that homeowners, who are still paying mortgage payments on their property that's damaged or destroyed and deemed uninhabitable, will still be expected to produce monthly mortgage payments while their home is uninhabitable.
These expenses entail things like:
Hotel or rental home that's an equivalent size as the one you were forced to leave.
Food at the grocery store or restaurants, as well as any food that perished during the disaster.
Gas due to your commutes and errands being a longer distance than usual.
Parking and transportation fees that you wouldn't have compiled had you been in your home.
Pet boarding due to a hotel or home not accepting them or someone having to care for them.
Moving costs and temporary storage fees to protect your personal belongings while your home is being repaired or rebuilt.
What Is the Limit for My Loss of Use Coverage?
Loss of use homeowners insurance coverage is typically up to 20% of your dwelling limit. So if the dwelling portion of your policy is set for $150,000, your loss of use coverage will max out at $30,000 ($150,000 x 0.20 = $30,000).
Loss of use renters insurance coverage works a little differently than its counterpart. Since renters insurance doesn't have dwelling coverage, you must select the dollar amount you'd like to have for your loss of use coverage. This amount can be lower than $2,000 and extend to more than $200,000. Keep in mind, the more loss of use coverage you have, the more expensive your monthly premium will be.

Get a Quote
Can I Use My Loss of Use If I Have to Be Evacuated?
It depends on the type of evacuation. You may be able to implement loss of use coverage if you must evacuate your premises because civil authority prohibits the use of your residence. Unfortunately, you cannot use your loss of use coverage if you must evacuate your premises due to an event such as a hurricane. You'll want to consult your agent before filing a claim.
To learn more about the different types of coverage within your policy, check out the following articles: Get a Quote
Compare multiple policies to get the coverage you need at the price you want.
Subscribe our news letter to get letest update.
Please enter email address.
Invalid Email Address.
Similar Articles