Does Homeowners Insurance Cover Storage Units?
Homeowner
/
Does Homeowners Insurance Cover Storage Units?
Sometimes you just simply have too much to store in your own house, so, if you're not inclined to sell off some of those things to make space, it just makes sense to offload them in a local storage unit. After all, you may want to keep the items, so it wouldn't make a lot of sense to get rid of them, only to have to rebuy them when you need them again.
While your personal belongings are covered under your homeowners insurance policy while they're kept inside your home or on your property, what about when they reside in a rented storage unit?
You've got questions, and we've got the answers. Let's take a deep dive into what's covered, what you need to know about coverage limits, and so much more.
Does Homeowners Insurance Cover Storage Units?
Yes, homeowners insurance covers your personal property that's kept in a storage unit that you rent, as long as the unit is in the same name as the policyholder, under Coverage C of your policy. However, certain stipulations apply to your coverage. Your insurer may limit coverage to 10% of your policy's total personal property coverage, limit the covered perils and they may limit your coverage to certain items.
For instance, many insurers limit the covered perils to only protect against theft for high-value items like jewelry, watercraft, furs and art. Other items like business equipment for home-based businesses may be excluded from storage units altogether.
Again, to know exactly what's covered and what's not under your specific policy, you'll need to contact your insurance agent to make sure you're not storing items inside a storage unit that won't have coverage.
One of the biggest things to consider when looking at how your homeowners insurance covers storage unit stored items is your policy's coverage limits. While your items may be covered in a storage unit — and anywhere else in the world — under your homeowners policy, most insurers limit that coverage to 10% of your policy's personal property limit.
So if you have $50,000 worth of personal property coverage, you'll only have $5,000 worth of coverage to protect items you keep inside a storage unit. If you keep $10,000 worth of belongings in your storage unit, you'll need to enroll in $100,000 worth of personal property coverage to ensure they're protected. Otherwise, you'd be stuck out of your own pocket to replace your items.
High-value items may have even more stringent stipulations for coverage than they do while in your house, too. For instance, while items are in a storage unit, many insurers cap maximum payouts for money and gold at $200, jewelry and furs at $1,500 and other high-value collectibles like silverware and china sets at $2,500.
Before storing expensive items in a storage unit, you'll want to check with your insurer to figure out the exact details of your coverage.
Additional Scheduled Personal Property Coverage
If you plan to keep high-value items inside your storage unit, your insurer may require you to purchase scheduled personal property coverage to protect the items, or to add an endorsement or rider to each item of high value.
Scheduled personal property coverage is a supplemental insurance policy added to your homeowners insurance that extends your standard coverage limits to protect expensive or collectible items, such as family heirlooms and antiques, from covered perils. Depending on the item, you may only be able to insure it for up to $2,500 while it resides in a storage unit.
Again, it's always best to consult your insurance agent to see if and how much coverage you need, and to ask them if endorsements and riders can apply to your individual storage unit.
When to Consider Buying Storage Unit Insurance
If you plan to store a lot of stuff inside your storage unit, whether you plan to keep it there for a long time or just between moving properties, you may want to consider purchasing additional storage unit insurance from a specialized company that offers coverage.
However, before you purchase storage unit insurance, it's best to consult your insurer to see how your current homeowners policy protects your belongings while they reside in a storage unit.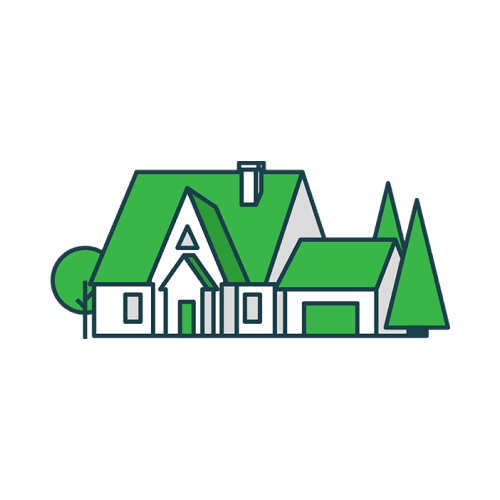 It's Time to Switch Your Homeowners Insurance
We partner with the nation's top homeowners insurance companies so you can get a custom policy at an affordable price.
The editorial content on Clovered's website is meant to be informational material and should not be considered legal advice.
Similar Articles