The Cheapest Liability Coverage Car Insurance
Auto
/
The Cheapest Liability Coverage Car Insurance
Liability coverage is a type of car insurance that covers the other party's injuries or damages to their vehicle in an accident where you, the policyholder, are deemed at fault. In most states, having some form of liability coverage is required by law.
Since liability coverage does not cover everyone involved in an accident, it is significantly cheaper than coverage options where everyone is covered. However, there are additional coverages you can or may be required to add to your liability-only policy. Keep reading to learn more about liability insurance and how to find the cheapest liability insurance coverage.
What Is the Cheapest Car Insurance?
The cheapest car insurance is a liability-only policy or a policy with the legal minimum amount of coverage permitted by law in your state. Some of the cheapest liability-only insurance policies come from Geico, Progressive, and State Farm. 
Liability car insurance is cheap because it does not cover all that much in the event of an accident. Essentially, liability coverage covers the other drivers who are on the road while you are driving. If you cause an accident, your liability coverage will likely cover any damages to another driver's vehicle or any medical expenses they may face, up to your policy's maximum. These two facets of liability coverage are called property damage liability and bodily injury liability.
Property Damage Liability
Property damage liability is a facet of your liability insurance coverage. Property damage liability covers the repair costs for damages you cause to another person's property in an accident deemed your fault. This includes their car, house, and other things that may be considered someone's property.
The minimum amount of property damage liability coverage you can have on your policy is dictated by your state's laws. On average, Americans have at least $18,000 of property damage liability coverage on their policy. This means your insurer will pay up to $18,000 for repairs on the other party's property after you meet your deductible. Any repairs beyond that amount will come out of your pocket.
Bodily injury liability is another facet of your liability insurance coverage. This facet of your liability insurance coverage will cover the medical expenses the other party faces in an accident where you, the policyholder, are deemed at fault. Bodily injury liability is split into two types: per person and per accident.
Depending on your policy, maximum coverage per accident will be double or triple maximum coverage per person. The average amount of bodily injury liability coverage people have on their liability-only auto insurance policies is $25,000 per person and $50,000 per accident.
That means once you reach your deductible, your insurance will cover up to your policy maximum in medical fees the other party in an accident may face. This can include hospital treatment, surgery, loss of income, funeral fees, etc.
While you technically only need the minimum amount of car insurance coverage mandated by your state's laws, it is a good idea to spend the extra money to get more coverage. Here at Clovered, we recommend 50/100/300 coverage, or $50,000 in personal property liability, $100,000 in bodily injury liability per person, and $300,000 in bodily injury liability per accident.
How Much Is Liability Car Insurance Coverage?
On average, liability coverage costs about $650 annually or $55 per month in 2022. This price only reflects the cost of the legal minimum amount of required coverage in each state. Since your own expenses are not covered by your insurance, the cost of your liability coverage premiums tends to be much less than the cost of full coverage premiums, for which the average American pays $1,600 annually.
If you are paying over the national average for liability-only insurance, there may be a couple of reasons why. Car insurance providers consider several things before determining your premiums, including your gender, age, the type of car you drive, where you live, your driving record, and more. If you are a young male living in Michigan, you will likely pay more for the same liability-only coverage than a middle-aged female living in Massachusetts, simply because certain ages and places are riskier to insure than others.
The Cheapest Liability Car Insurance
The cheapest liability-only insurance will be the minimum amount of insurance required by your state. You must ensure you abide by the legal minimum amount of car insurance in the state where your car is insured, or else you could face a hefty fine. 
Getting Cheap Liability Auto Insurance Quotes
To get the best deals on low-cost liability auto insurance, we recommend shopping around online for quotes or getting a quote from us by submitting your information with our online quoting tool. You can also contact an agent directly to chat about the cheapest liability auto insurance by calling us at 833-255-4117 or emailing at agent@clovered.com.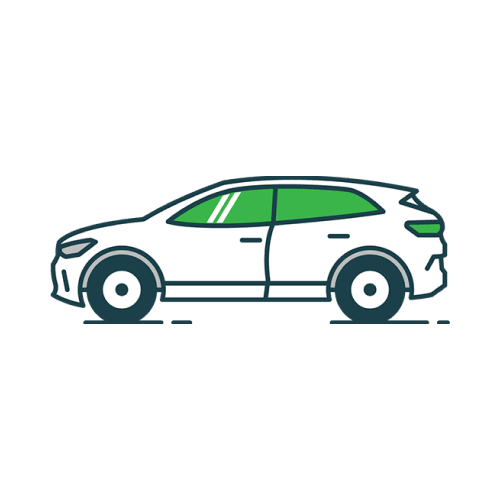 Ready to Save Money on Auto Insurance?
Rethink your auto insurance premium with a free quote from the nation's top companies.
The editorial content on Clovered's website is meant to be informational material and should not be considered legal advice.
Similar Articles