Claims 101
/
What You Need to Know About the Insurance Claims Process
What You Need to Know About the Insurance Claims Process
1.5K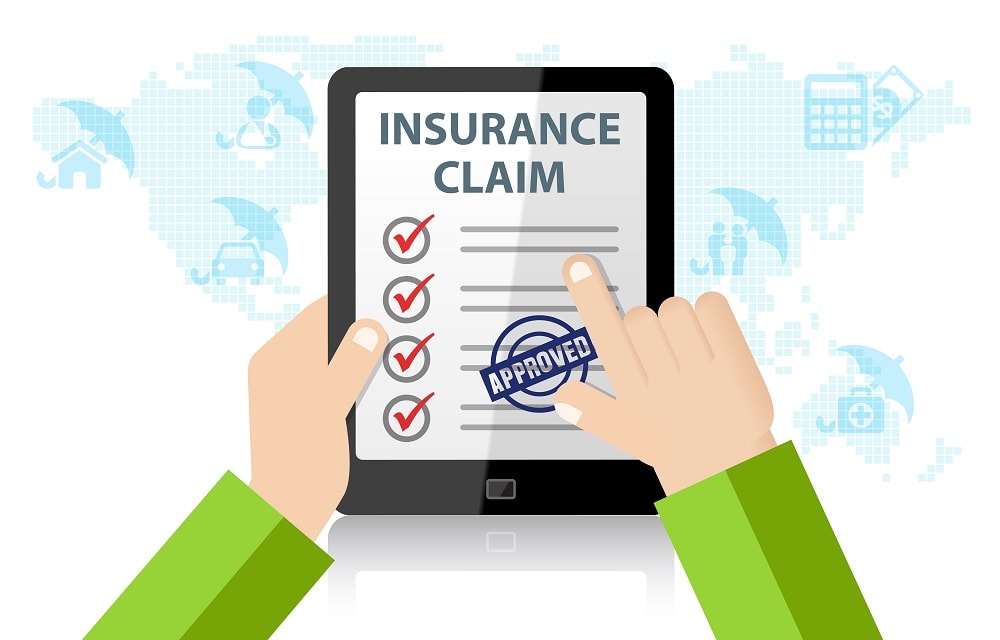 While paying insurance premiums is a general fact of life, that doesn't mean you want to find yourself in a position where you need to act on them.
Like it or not, accidents happen. If you need to file a claim against your auto or your home insurance policy, you could be in for a shock if you're not familiar with the process.
If you've ever wondered, "how do insurance claims work" or "how do insurance companies pay out claims," you're not alone. This guide is going to help breakdown the key elements of the insurance claim process you need to know before you can expect a payout on your policies.
How Do Insurance Claims Work?
There are a variety of different insurance types – auto, homeowners, renters, life, business owner and so many more – and each of them as a different claims process when you've suffered a loss.
While the process may not be the same across all of your different insurance policies, there are a few common threads you can keep in mind as a guide to help you through it.
If you've experienced damage or injury you believe may be covered by your insurance policy, the first step is always to review the details of your coverage. The more you understand about your rights, the more successful you may be in filing a successful claim.
To help, here are four basic tips for filing a successful insurance claim and what to expect from the process.

Get a Quote
What to Expect in the Insurance Claim Process
Filing an insurance claim can be a complicated and somewhat confusing process. There's no one-size-fits-all outcome, and how your insurance claim is handled largely depends on the fine print in your policy.
In most cases, these four steps represent the general framing and timeline of filing a claim with your insurance company to help guide you through the process.
1. Communicate With Your Insurance Company
The moment you've suffered a loss, regardless of whether or not you're sure it's covered under your policy, you should communicate the details to your insurance company.
While you may not ultimately decide to file a claim, it's extremely important to maintain constant contact with your insurance agent.
Not only can your insurance company help you understand the finer details of your policy, but there may be strict rules regarding the amount of time you have to file the claim at all.
2. Fill Out and Organize Your Paperwork
After you've officially filed a claim with your insurance company, you may be required to fill out forms or give a statement regarding the accident or loss.
These steps will help your insurance company determine the exact details surrounding the peril and decide to what extent your policy covered the damage or injuries.
In some cases this stage may involve the process of sharing photographs of the accident or damages, so it's important to make sure you document the event as thoroughly as possible.
3. Have Your Damages Appraised
This is the stage where most insurance companies deploy an adjuster or a third-party contractor to assess the full extent of the damages you've reported.
If you've filed an auto insurance claim, this part of the insurance claim process may involve coordinating with a local mechanic or body shop instead of having someone issued to conduct the repairs.
4. Pay Your Deductible First
The final part of the insurance claim process before payment is issued typically involves paying your deductible.
In the event of an auto accident claim, if your damages are designated a total loss, the cost of your deductible is typically deducted from the amount of money issued as a payout. If your claim is part of a liability case, your policy deductible may not be applicable to the issue of payment.

Get a Quote
Finalizing Your Insurance Claim
In a perfect world, when you experience a loss, your insurance company will help you quickly determine the appropriate next steps, assess the damages, and process your payment, repair, or treatment.
Ultimately, your insurance policy is designed to work for you and protect you from unexpected damages or loss – especially when you need it the most. Get a Quote
Compare multiple policies to get the coverage you need at the price you want.
Sign up for our newsletter to get the latest updates.
Please enter email address.
Invalid Email Address.
Similar Articles