Does Homeowners Insurance Cover Moving?
Homeowner
/
Does Homeowners Insurance Cover Moving?
Moving to a new place can be exciting, especially if you're upgrading your home or life. But moving can also be a tumultuous process that's full of packing, strangers handling your most valued possessions with less care than you do, unpacking and more bubble wrap than one person can personally pop.
But what happens if the movers you hired chip a leg of your kitchen table or drop a full box of expensive China dishes on the ground and shatter them? How are your personal belongings protected and how can you be sure repair costs won't be coming out of your pocket if something happens? Let's take a look at when homeowners insurance may be able to foot the bill and when movers insurance is the right piece.
Does Homeowners Insurance Cover Moving?
Homeowners insurance doesn't cover most aspects of moving, including any damage that you, your friends or professional movers do to your home's structure or personal property. Your policy will never cover your home during a move, and it will only cover your personal belongings if they were damaged or destroyed by a covered peril during the moving process.
Does Homeowners Insurance Cover Moving Damage?
Your personal belongings are not usually not protected when damaged by movers or friends helping you move. They're only protected if damaged or destroyed by a covered peril, such as a fire or natural disaster, during the moving process. So, unfortunately, the clumsiness or careless movers wouldn't be covered by your homeowners insurance policy.
When Could Homeowners Insurance Cover My Personal Property During a Move?
There are a few instances when homeowners insurance while moving may cover your belongings during a move. As long as the damage occurred due to a covered peril, you may have a chance of getting coverage from your insurer.
Theft is a covered peril under home insurance policies, so your belongings may be covered if they're stolen out of a moving truck. Fires are also covered perils, so a moving truck catching fire and destroying your personal belongings may also be covered by your home insurance policy.
While highly unlikely, a natural disaster could occur while you're moving, such as driving through tornado alley during a move or getting stranded during a hurricane. In both of those instances, any personal belongings that get damaged during the process of moving may be covered by your homeowners policy.
Each home insurance policy is different, and each company has different coverages. The best way to figure out if you're covered is to call your agent before the big move so they can walk you through your personalized policy.
However, it would still be wise for you to utilize your moving company's insurance whenever possible. This prevents a claim from being filed under your insurance, which helps to keep your premiums low. If your movers don't have adequate insurance, you may also be able to purchase trip transit insurance to cover your personal property against covered perils while in transit from one home to the next.
Home Movers Insurance vs Homeowners Insurance
If you find out that your personal belongings aren't covered by homeowners insurance during a move, don't flip on the panic switch just yet. Professional moving companies are required by law to have their own insurance to protect your property during a move. You can choose from two options: released value or full value protection.
Released Value Moving Insurance
This is the lower-tier level of protection offered by moving companies. It's liability coverage that insures your items based on their weight instead of their value, insuring them up to 60 cents per pound. For heavy items with a lower value, like an old couch or kitchen table, the replacement cost would be closer to its insured value. However, for lightweight items, like TVs and electronics, the replacement cost would be nowhere close to its insured value.
Full Value Protection Moving Insurance
This is the best protection you can receive from a professional moving company. If your belongings are damaged or destroyed, this protection ensures the moving company must repair them, replace them with a similar item, or provide a cash settlement that covers the current market value or replacement cost.
It's important to list a price for everything you're moving by creating a home contents list, especially expensive, lightweight items like jewelry and electronics. If the price isn't listed, the moving company must only pay up to $100 per pound.
Just like contacting your own home insurance company to see if you're covered during a move, it's a great idea to contact moving companies in your area to see which company offers the best rates and insurance protection.
Homeowners insurance, on the other hand, also comes with replacement cost or actual cash value coverage. The latter provides less coverage for your belongings. However, homeowners insurance differs greatly from movers insurance when it comes to the cost of your belongings.
Your policy doesn't go by a weight-based formula. Instead, it can reimburse you for any damaged items by providing you with the equivalent of what you purchased the items for, or the value of the items with depreciation factored in.
However, while homeowners insurance protects your belongings outside of your home, including during a move, the damage must have occurred due to a regularly covered peril and your coverage amounts will be greatly reduced. You may only have 10% of your regular personal property coverage during a move since your items are outside your home.
That's why it's always wise to make sure the moving company you choose has enough coverage to protect all your belongings. If the moving truck gets in an accident and damages everything you own, you could be out of luck on all sides if you're not careful.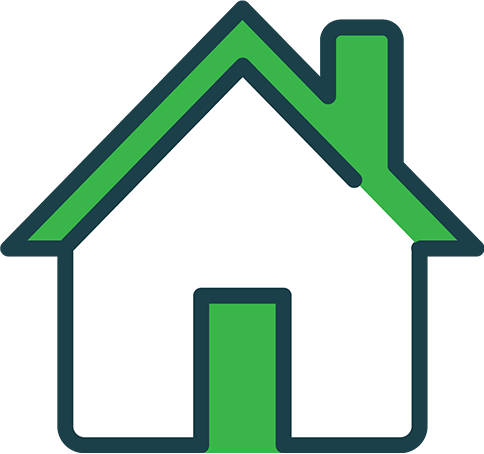 It's Time to Switch Your Homeowners Insurance
We partner with the nation's top homeowners insurance companies so you can get a custom policy at an affordable price.
The editorial content on Clovered's website is meant to be informational material and should not be considered legal advice.
Similar Articles