VIRGINIA
HOMEOWNERS
INSURANCE
Virginia Homeowners Insurance
From Richmond to Roanoke and Newport News to Norfolk, Old Dominion is home to some of the best, most diverse landscapes in the southeastern United States. Homeowners who get to call their home one with hundreds of miles of beaches and hiking trails are pretty lucky. But luck isn't constant, and Mother Nature's wrath could change that in an instant. That's why everyone who owns a house in the state should enroll in a Virginia homeowners insurance policy to protect their biggest investment and so much more.
At Clovered, we've teamed up with some of the best homeowners insurance companies in Virginia, which allows us to compare quotes from multiple providers and bring you the cheapest and best policies that meet your coverage needs. Our online quote engine is like a calculator that runs through hundreds of policies until we find a policy that fits your budget.

Get a Quote
What's Covered With a Virginia Homeowners Insurance Policy?

Coverage A – Dwelling

☘ This covers the actual structure of your home and the components that make it, such as the roof, siding, windows, countertops and flooring. Since it protects the actual home itself, the amount of Coverage A on your policy should be the equivalent, or slightly more, than your home's value.

Coverage B – Other Structures
☘ Everything from a white picket fence to a shed — and even a treehouse — are considered other structures. The structures must be on the homeowner's property, though, and is typically up to 10 percent of the policy's dwelling limit.

Coverage C – Personal Belongings
☘ Coverage C is designed to protect the policyholder's personal belongings that are kept within the home. For homeowners, this coverage can extend to items kept on the property, such as a lawnmower.

Coverage D – Loss of Use

☘ Arguably the most underrated part of every homeowners insurance policy, loss of use helps to pay for things like equivalent housing and extra everyday expenses if the policyholder's home is unable to live in after being damaged or destroyed.

Coverage E – Personal Liability
☘ Protection against accidents that occur on the policyholder's property, personal liability can provide money for medical bills and legal expenses for incidents when the policyholder is found liable. Coverage extends to incidents like dog bites, major injuries and accidental death.

Coverage F – Medical Payments
☘ Similar to personal liability, medical payments to others (also called MedPay) covers minor injuries that occur on the policyholder's property — whether or not they're found liable for the incident. Policies usually have between $1,000 and $5,000 worth of MedPay coverage.
What are the common covered perils
Which Perils Are Most Commonly Covered by Homeowners Insurance in Virginia?
Virginia is in a unique spot in the country. It's midway up the east coast, so it faces major weather events from hurricanes and heavy snows to bitterly cold winters and steaming hot summers. Each season comes with its own risk of perils that a Virginia homeowners insurance policy could protect you from.

☘ Vandalism
☘ Theft
☘ Damage caused by vehicles
☘ Damage caused by aircraft
☘ Rioting or civil disturbances
☘ Smoke damage
☘ Fire or lightning
☘ Windstorm or hail, such as a hurricane or tornado
☘ Explosions

☘ Volcanic eruptions
☘ Frozen pipes
☘ Falling objects
☘ Damage caused by heating, air conditioning or plumbing
☘ Damage due to snow, ice or sleet
☘ Damage from water heater, including cracks, burns or tears
☘ Damage from electrical currents, such as downed powerlines
What's the Average Homeowners Insurance Cost in Virginia?
From Virginia Beach to Northern Virginia, the average cost of homeowners insurance in Virginia is about $950 per year, which is lower than the national average and much lower than many other states that face similar perils from Mother Nature.
This average cost depends on a lot of factors, such as the cost of your home, how much coverage you enroll in and your claims history. By getting a quote with Clovered, we may be able to bring down your premium price even lower than the state's average.
Average Cost of Homeowners Insurance in Virginia

: $950 per year
How to Get the Cheapest Homeowners Insurance in Virginia
If you want a Virginia homeowners insurance policy with adequate coverage that doesn't break the bank, Clovered is the perfect place to start. Our online quoting engine takes your legwork out of the equation. Simply type in your address, answer a few questions and we'll pair you with a policy in minutes that meets your coverage needs and your price requirements.

Get a Quote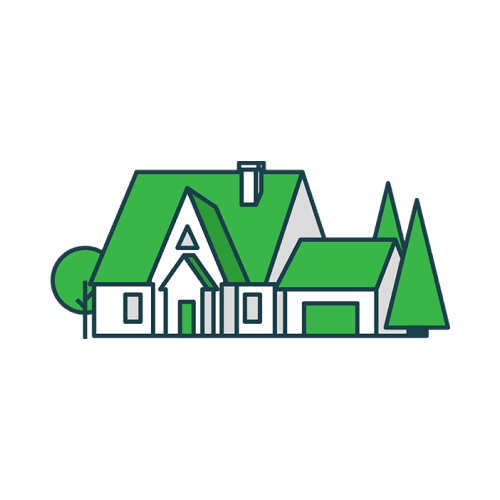 It's Time to Switch Your Homeowners Insurance
We partner with the nation's top homeowners insurance companies so you can get a custom policy at an affordable price.