How Long Does It Take To Get Car Insurance?
Auto
/
How Long Does It Take To Get Car Insurance?
You may not think of car insurance on a daily basis. But, on a daily basis, there's always a chance you'll need to use it. That's why it's vitally important to get the right policy at the right price with the right coverage limits. Let's break down everything you need to know about the timeline of the auto insurance purchasing process.
How Long Does It Take To Get Car Insurance?
Getting car insurance can take anywhere from a few minutes from an online carrier to a few hours with an in-person insurance agent. Utilizing an online insurer like Clovered can speed up the process because you'll be able to get a get and bind your policy within minutes. You can also call an agent or visit one in person.
Establishing Your Coverage Needs
Establishing your coverage needs is going to set the table for the rest of the auto insurance purchasing process. You'll have to use your vehicle's information (make, model, year and value) to not only get a quote, but also to figure out how much collision and comprehensive coverage you'll need.
Bodily injury and property damage liability coverage helps pay for medical bills due to injuries of people involved in an accident, vehicular damage and even property damage, such as repairing a fence or shed, if you're involved in an accident and are deemed to be at fault.
Since everyone's coverage needs are different, you'll need to calculate how much of each coverage you'll need to be sufficiently protected. For instance, if you live in a city with a larger population of expensive vehicles, like Miami or New York, the state-mandated minimum coverage amounts probably won't be sufficient to pay for damages to luxury vehicles.
Gathering Your Driving Information
Those facets of your driving history, along with many other factors like your location and how frequently you drive, determine how much you'll pay for auto insurance.
Starting the Quoting Process
After you've determined your coverage amounts and gathered all the pertinent information you'll need to get a quote, you're ready to begin the quoting process. Now, this step may seem daunting, but a lot has changed in the process through the years.
The quoting process can be extremely quick and painless if you want it to be. Or, you can still take your time, ask a lot of questions to a real person and have them help you find a policy that meets your needs and your budget. As an insurance agency that partners with the country's leading auto carriers, we allow our customers to get a quote whichever way they'd like.
1. Using an Online Quoting Tool
The quickest and easiest way to get an auto insurance policy is to get a quote online. This consists of inputting all your information in yourself, sometimes choosing coverage amounts and then binding a policy — all on your own time and at the convenience of only you.
With Clovered's easy-to-use online quoting form, we enable you to do just that. Simply enter your information, our agents will do all the legwork and then they'll pair you with a policy that's a perfect fit for you — not just a run-of-the-mill policy.
2. Calling an Agent on the Phone
The second option, and oftentimes the second quickest way to get auto insurance, is to pick up the phone and call an agent. Yes, you can still call agents to secure an insurance policy. And at Clovered, we have a team of licensed, in-house agents ready for your call.
This option is for those people who just want to talk to a real person or who may not know how much coverage they'll need. To speak with a real person and get real-life help on a real policy today, call one of our friendly agents at 833-255-4117.
3. Meeting With an Agent in Person
The third and final option isn't the quickest or easiest, but sometimes it may still feel like the best available choice. You can still drive down to your local insurance office and get a policy on the spot. However, you may not receive the number of affordable options online companies like Clovered can provide.
The Easiest Way to Get Car Insurance
The easiest and best way to get car insurance is to let the friendly folks here at Clovered help. They'll do all the leg work while you sit back, relax and hit the road quicker with your new, affordable auto insurance policy from one of the nation's best insurers.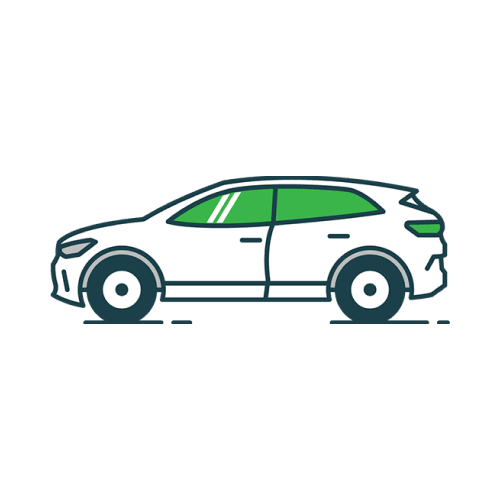 Ready to Save Money on Auto Insurance?
Rethink your auto insurance premium with a free quote from the nation's top companies.
The editorial content on Clovered's website is meant to be informational material and should not be considered legal advice.
Similar Articles
5 Min Read