Insurance 101
/
7 Natural Disasters Insurance Can Protect Your Home From
7 Natural Disasters Insurance Can Protect Your Home From
490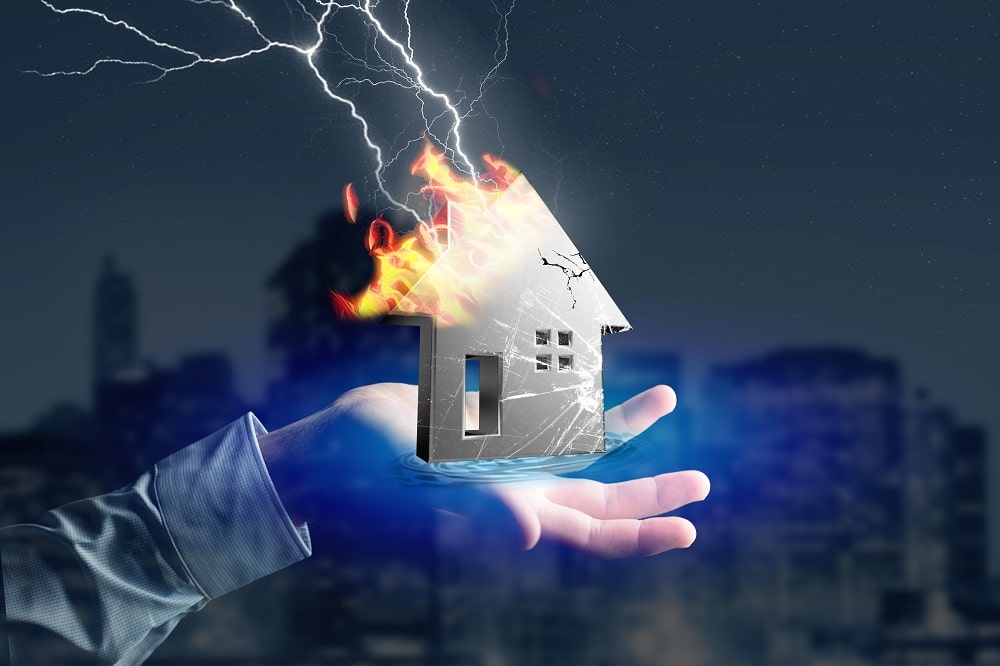 Natural disasters are just a part of Mother Nature's wrath in many areas across the United States. They're something we can't prevent, but we can certainly make sure our home, belongings and family are protected in case one strikes our area.
Since natural disasters don't warn you before they take hold, it's best to know which disasters are covered under insurance policies. These are the seven most common natural disasters insurance can protect your home from.
Whether you live in Florida, Louisiana, New York or somewhere else in the vicinity of America's many miles of shoreline, the risks of being hit by a hurricane are real. They can be downright devastating and deadly.
But if you have the right home insurance policy, you can ensure the money you invest in your home and belongings is safe.
Hurricane season goes from June to November and puts states from Texas all the way to main at risk for potential damage. Hurricane Irma in 2017 had a direct hit on Florida, but did you know that its effects were felt as far north as Illinois?
For people who live within imminent danger of the hurricane's initial strike, having an evacuation plan and knowing what to do during a hurricane can provide the utmost safety for you and your family. But what about your home? You can't just pick that up and take it with you.
Home insurance (homeowners, renters, condo and landlord) can protect your home, personal belongings and many other things located on your property if a hurricane causes damage or complete destruction.
All you'll need to do is meet your deductible and then your insurance company will likely cover the remainder up to your policy's maximum limit.
Did you know that floods are the most common natural disaster in the United States? Did you also know that many people don't have flood insurance, or they think flood damage is covered under their home insurance policy?
Unfortunately, flooding is the most common natural disaster and many people lose too much during floods because they don't have the proper insurance coverage to take care of them.
Contrary to popular belief, flooding is not covered in homeowners insurance policies. Those seeking protection from floods must purchase a separate flood insurance policy that works in conjunction with their home insurance.
Flood insurance is required by many mortgage lenders, especially when you consider nearly 90 percent of American homes are located within some risk-level of a flood zone. There are two ways to purchase flood insurance: through the government or through a private carrier.
Flood insurance provides protection for the structure of your home, other structures located on the property and your personal belongings that are kept on the property. But hurry up and purchase a policy because flood insurance takes 30 days to activate after purchasing.
When you think of storms involving hail or snow, the chances of the words 'natural disasters' coming to mind are slim. But both are considered natural disasters — and can be covered under home insurance policies.
Hail can form to be the size of softballs, which makes an extremely damaging impact when hitting homes directly. Hail claims are extremely common in the insurance industry because of the sometimes catastrophic impact they have on a home's roof or siding.
Intense snowstorms can have just as much of an impact on your home's roof or siding, especially if your home falls victim to the dreaded snow dam (a pile of snow freezing over and becoming stuck on a single place on your roof, putting pressure on that particular spot).
Tornadoes are often more powerful than hurricanes and always strike with less notice than their often-feared counterpart. Since they can occur on the flat plains of the Midwest to the shorelines of hurricane country, tornadoes are one of the most dangerous and common natural disasters in the U.S.
Learning how to prepare for a tornado is just as important as having the right home insurance in place to deal with this deadly natural disaster. If you have homeowners, renters, landlord or condo insurance coverage, chances are good that you're covered for damage caused by tornadoes.
As with any natural disaster, it's better to consult your agent or check your policy beforehand to make sure you have enough coverage in the event of a catastrophic incident.
Get a Quote
Wildfires are becoming more commonplace in America, and wildfire season is longer than it has ever been before. To protect your home against wildfire, check your home insurance policy to see if you have coverage.
The coverage amount you can enroll in may be different with each carrier and, depending on the area in which you live, may be more expensive than other areas.
Get a Quote
Although home insurance may cover fires that result from an earthquake, unfortunately, home insurance policies don't cover damage directly caused by earthquakes. Similar to flooding, earthquakes require a specialized form of insurance called earthquake insurance.
In areas prone to earthquakes, such as California, we highly recommend purchasing earthquake insurance to make sure any repairs or damage done by earthquakes doesn't come out of your own pocket.
Although volcanic eruptions aren't too commonplace in the U.S. (unless you live in the Hawaiian Islands), you can sleep well knowing that home insurance protects many instances caused directly by volcanic eruptions.
Volcanic eruptions are one of the 10 named perils on an HO-1 policy, which means they're covered in nearly all home insurance policies! This includes damage to your home and personal belongings you keep inside your home or on the property.
Even though insurance can protect your home from the previous seven natural disasters, the best line of defense is knowing which natural disasters occur in your area and having a plan to protect yourself and your family from them.
Similar Articles