Homeowner
/
Everything You Need to Know About Home Warranty Coverage
Everything You Need to Know About Home Warranty Coverage
383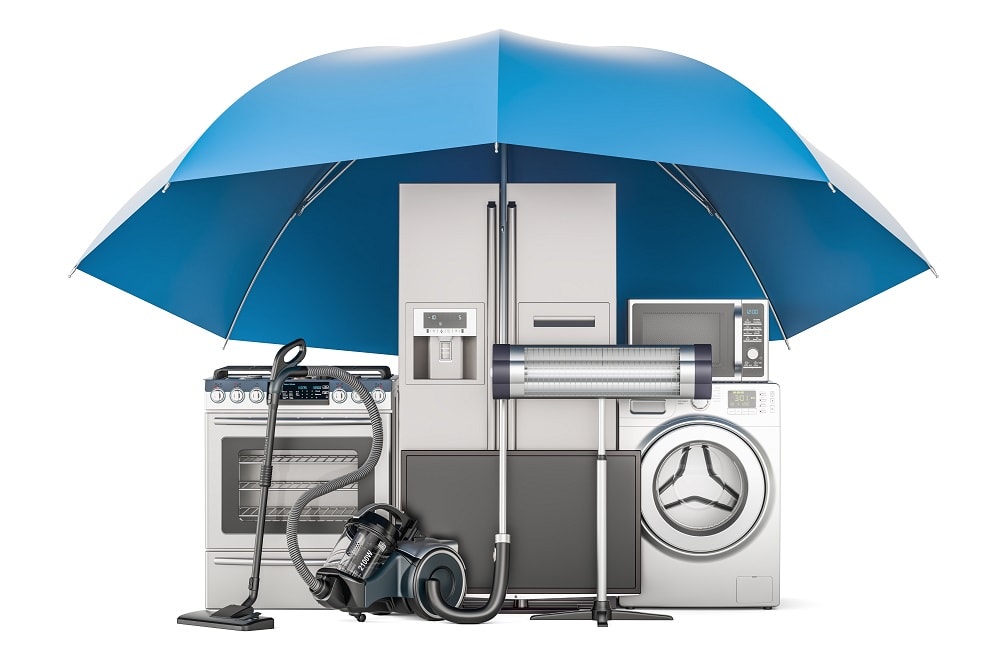 If you recently purchased a home or are in the market for a home, you may have heard some chatter about home warranty coverage to protect the major and minor appliances in your home.
While home insurance extends coverage to your appliances if a covered peril damages or destroys them, it doesn't protect them against malfunctions and basic wear and tear.
That's where home warranties come into play. With the terms home insurance, manufacturer's warranty and home warranty all being thrown around, you may not know which is right for you — or what they consist of. This is everything you need to know about home warranty coverage.
A home warranty is a service contract, agreed upon between you and a company, which covers appliances in your home if they need to be repaired or replaced. Home warranties are typically one-year contracts and can be extended year after year.
What Does a Home Warranty Cover?
A home warranty covers the major appliances in your home, which you agree upon with the provider of the home warranty. A single home warranty can cover your dishwasher, washer and dryer units, oven, refrigerator and any other major appliances in your home. They can also cover your air conditioning and plumbing units.
Home warranties cover those appliances if they break down or need to be serviced. Since a homeowners insurance policy doesn't apply to appliances that haven't been damaged by a covered peril, home warranties work in addition to a home insurance policy.
How Do Home Warranties Work?
Home warranties are fairly simplistic in nature. Let's say you have a home warranty and your oven goes kaput. Instead of going through the hassle of finding a technician to diagnose and service the non-working oven, all you need to do is call the company that issued your home warranty and they'll promptly send a technician over to your home.
Then you'll pay the deductible (usually around $50 per incident) and they'll cover the remainder of the servicing fee or, better yet, the cost to buy a new oven. So you could potentially be getting a new oven for $50 instead of having to shell out hundreds of dollars.
Home warranties are similar to home insurance policies, in that they have coverage limits and a set deductible. It's important to note that a home warranty can be voided if you don't properly maintain your appliances.
So if the oven hasn't been cleaned or the air filter hasn't been replaced in multiple years, you may be out of luck on the home warranty side.
It's also important to note that you can purchase a home warranty for specific items. So if you want your oven covered but not your washer/dryer unit, you'll pay less for a home warranty.
How Much Does a Home Warranty Cost?
The cost of a home warranty really just depends on the amount and age of covered appliances within your home. If you're purchasing an extended home warranty to cover every appliance in your home, it could cost you upwards of $1,000 or more each year.
It'll always cost more for a complete protection home warranty since it covers more defaults.
However, if you're only purchasing a home warranty to cover one or just a few appliances, it may cost as little as $100 each year. We recommend consulting with multiple home warranty companies before buying coverage to ensure you're getting the best deal.
Is a Home Warranty Worth It?
So this is a tricky question to answer. Appliances that are one to four years old likely won't need to be covered by a home warranty. The chance of them breaking down is much slimmer than the chance of older appliances in your home breaking down. Also, newer appliances may already be covered by a manufacturer's warranty.
Appliances that are more than four years old have a greater chance of breaking down, so purchasing a home warranty to cover these appliances may be worth it in the long run.
Let's break it down like this. Let's say you buy a new refrigerator for $1,000 and the home warranty costs $50 each year. After it turns four years old, you decide to purchase a home warranty. You could pay $50 per year for a home warranty for 20 years and you'd pay off the amount of the fridge.
But, if the fridge doesn't make last to its 24th birthday (four years without a home warranty and 20 years with a home warranty), you'd likely just have to pay your deductible to get a brand new fridge.
Your Home Warranty Coverage
Deciding whether or not a home warranty is the right choice is, ultimately, up to you. If your appliances break down without a home warranty, you could be stuck paying a pretty penny for new appliances.
On the other hand, if you buy top-of-the-line appliances for top dollar, your home warranty could wind up costing you a pretty penny each year.
We recommend weighing your options, creating a list, consulting with multiple companies and determining the choice on an individual basis. Get a Quote
Compare multiple policies to get the coverage you need at the price you want.
Sign up for our newsletter to get the latest updates.
Please enter email address.
Invalid Email Address.
Similar Articles