Insurance 101
/
10 Critical Things to Know About Before Buying Homeowners Insurance
10 Critical Things to Know About Before Buying Homeowners Insurance
560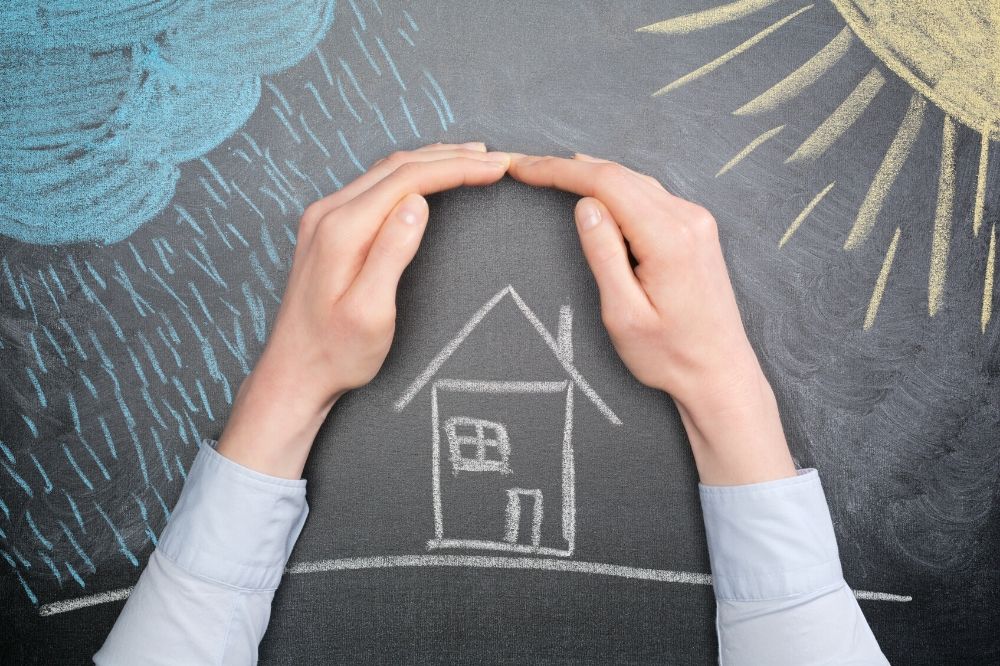 Buying a house is one the most important and costly purchases you'll likely make in your life. From knowing everything about the mortgage lending process to knowing what look for in a homeowners insurance policy, it can be overwhelming.
But one of the most important investments you can make in your lifetime is to protect your new house with the proper homeowners insurance coverage.
If you master these 10 critical things before buying homeowners insurance, you'll be stepping foot in your new home with optimal peace of mind and sufficient coverage for those rainy days.
1. You Need Homeowners Insurance
If you carry a mortgage on your house, your lender will require you to maintain an adequate homeowners insurance policy through the life of your loan. But even if you own your home outright, you still need homeowners insurance.
Although it wouldn't be required at that point, you need it to protect your life's biggest investment. What's the point of paying off a home in 30 years and then not having homeowners insurance there to protect it?
If disaster strikes, or even minor damages, I'm sure you don't want to pay out of pocket to repair them, or worse, rebuild your entire home. Homeowners insurance is a safety net when you need it, helping to ease your peace of mind and protect your financial wellbeing.

Get a Quote
2. Know the Differences of Actual Cash Value, Market Value and Replacement Cost
Knowing the ins and outs of your policy is critical to the integrity of your home, but many pieces of coverage are pretty simple and straightforward. There are a few crucial terms that you need to know: actual cash value, market value and replacement cost coverage.
Let's dive into the comparison between market value and replacement cost coverage first. This type of coverage defines the maximum amount of money you can receive from your insurance company if your home was damaged or destroyed by a covered peril (more on covered perils later).
Market value is the amount of money a homeowner would have to spend to purchase your house and property as it sat before a covered peril damaged or destroyed it. For complete destruction, this could be tricky if you're planning to rebuild because, due to material and labor costs, you may not get enough money to rebuild the home to your standards.
Replacement cost coverage excludes external factors like location and neighborhood and covers the entire cost to rebuild your house, including all materials and labor. In this approach, you'd be guaranteed at least 100 percent of the cost to rebuild or replace your home if a covered peril damaged or destroyed it.
On the other hand, the comparison of actual cash value vs replacement cost pertains to your personal belongings. Like the dwelling portion, replacement cost coverage offers more security and, therefore, is a bit more expensive than actual cash value. Here's how each works.
Actual cash value factors in depreciation for the claim. So if you bought a laptop four years ago for $1,000 and it's destroyed, it may have depreciated by half the value. In that case, actual cash value will only reimburse you $500 for the laptop.
Adversely, replacement cost coverage is straightforward and doesn't include depreciation. So that same laptop you bought four years ago for $1,000 is still worth $1,000 in the eyes of your insurance company. After all, a new laptop would still cost that much or more to replace.

Get a Quote
3. Be Aware of the Discounts You May Qualify for
Many homeowners leave crucial discounts on the table when purchasing homeowners insurance, and that's a shame because each is relatively easy to get.
You can get a discount for having a fire notifying system in your home, centrally monitored burglar alarm, roof and windows that are designed to withstand strong winds and even for bundling your different insurance policies with the same company.
Many insurance companies offer the same discounts, so make sure you contact your agent or the company to ensure you're getting the best available discounts.
4. Choose Your Deductibles Carefully
Higher deductibles result in lower insurance premiums, but they may also make you break the bank if a disaster does occur. For deductibles on dwelling, personal property, other structures and loss of use coverage, make sure you choose a wise deductible you can afford to shell out.
Remember, when filing a claim, deductibles must be paid first before your insurance company will step in and pick up any remaining costs. Sometimes, depending on your deductible, it may be better to pay out of pocket instead of filing a claim.
An instance of that is if your home suffers hurricane damage. Hurricane deductibles are much different than your run-of-the-mill deductible because they're a percentage of your dwelling coverage. So if you have a 5 percent hurricane deductible and $250,000 in dwelling coverage, you'd have to pay $12,500 out-of-pocket before your insurance company even starts paying a penny.
It's always a good idea to evaluate the risks you may face and choose deductibles based on those risk factors. If you're willing to take more risk for a higher deductible, just be prepared to shell out more money in the event you need to file a claim.
5. Know Which Perils You're Covered for (And Which Ones You Aren't)
Do you want to protect your home against issues caused by heating, air conditioning or plumbing? You'd better opt for an HO-2 or higher because HO-1 doesn't cover those instances.
Are you looking to get more coverage on specific items not listed in the 16 common perils? You'll need an HO-3 or HO-4 for that.

Get a Quote
6. Opt for More Coverage Than You Think You Need
There are times in life when being cheap pays dividends. Selecting a homeowners insurance policy isn't one of those times. Opting for more dwelling coverage makes sure your home is covered even after it increases in value.
The average rate of increase on the value of houses in America is about 3 percent per year. If you insure your home for its current value, you may lose out on that 3 percent increase in value that's not insured.
7. Create a Home Inventory Contents List
Creating a home inventory contents list, which is simply a list of everything you own and its value, may sound pretty tedious if it's not done correctly. These lists are designed to be used during the insurance claims process. If something damages or destroys the contents inside your home, you provide this list to your insurance company to prove the item and its value.
8. Consider Purchasing Endorsements, Riders or Floaters
Endorsements, riders and floaters are, essentially, just extra coverage for big-ticket items like expensive computers or jewelry. You see, the average homeowners insurance policy caps maximum coverage amounts of these items, which means you'll need one to properly protect your things.
9. Invest in Flood Insurance (And Other Protective Policies)
One of the biggest common misconceptions about homeowners insurance is that it covers flooding. That's false. Home flooding due directly to rainwater coming into your roof may be covered, but that's just the start of the issues.
Flood insurance helps protect your home and your belongings from flood damage, including when the flood is caused by rainwaters seeping through the ground, rising rivers or bodies of water and many other instances that cause floods.
Nearly all of America's homes are now at risk for flood damage at least once every 100 years. While that doesn't sound like a big deal, consider that just 1 inch of flood water inside your home can cause about $25,000 in damages.

Get a Quote
10. Reevaluate Your Homeowners Insurance Needs Yearly
Made a big purchase? Added a furry friend to the family? Or maybe you even added a child to the family or got married? There are many life events occurring each year that you should reevaluate your homeowners insurance to make sure you're covered.
This doesn't even account for any renovations or improvements you've done to your home, or the fact that the average house in America increases about 3 percent in value each year. Each of these will add value to your home, and it's up to you to make sure they're properly covered.
Similar Articles