Homeowner
/
Covered Perils Under 4 Homeowners Insurance Policies
Covered Perils Under 4 Homeowners Insurance Policies
5.9K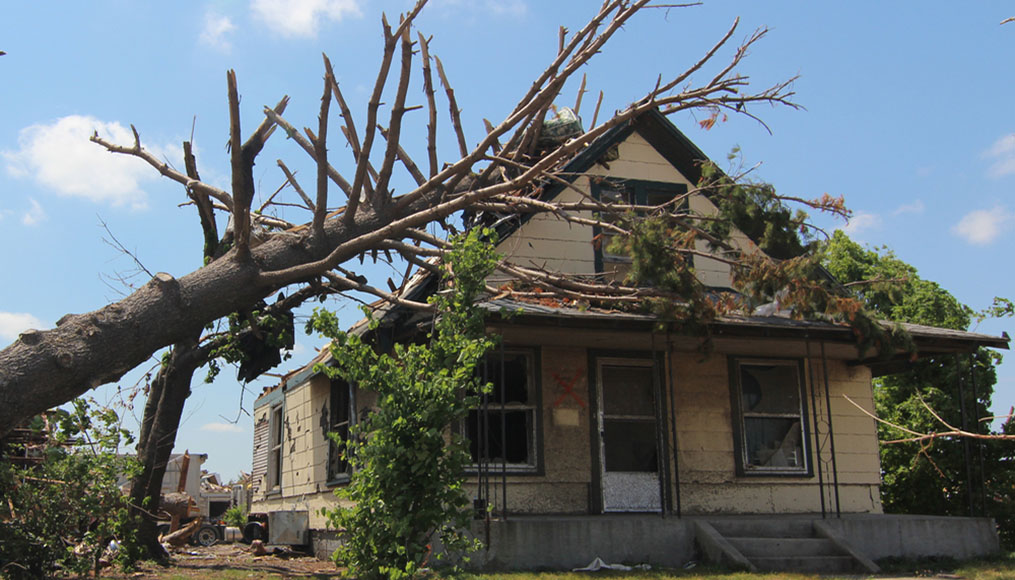 You just bought the house of your dreams and now you're excited to begin your life in a beautiful new home.
One thing you may not have planned for is purchasing home insurance, which protects your biggest investment from qualifying perils.
What are perils, you ask? Let's dive in. A peril is any qualifying event, circumstance or hazard that causes damage or complete loss to your property or personal belongings. Among the most common perils are wind damage, hail damage, theft and vandalism.
So which homeowners insurance policy is right for you? Well, that's a tricky one. It really depends on your home, what you wish to cover, what you can afford to cover and, at the end of the day, which state you reside in, as each state has differing prices for each policy.
The most common type of coverage is the HO-3 special form, but there are four different types we'll walk through today.
The most basic form homeowners policy, it's peace of mind in a value package. But be careful because HO-1 typically doesn't cover liability in case someone gets hurt on your property. You may have to list all of your personal belongings you want coverage for before when you purchase the property, too. In that case, items not listed will not be covered.
10 Named Perils Under HO-1:
Vandalism
Theft
Damage caused by vehicles
Damage caused by aircraft
Rioting or civil disturbances
Fire or Smoke
Lightning
Windstorm or hail, such as a hurricane or tornado
Explosions
Volcanic Eruptions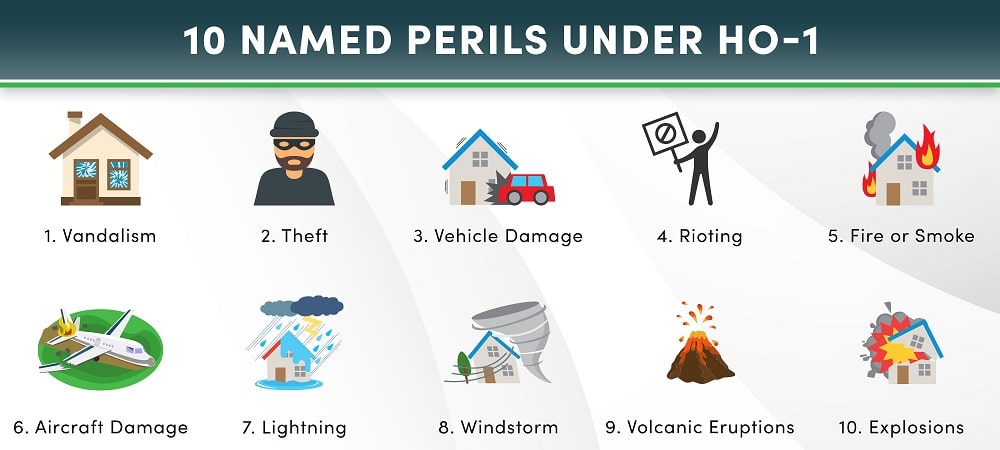 Considered a broad form of homeowners insurance, it's more commonly purchased than HO-1 because it offers a wider variety of protection. A "named" peril policy, it's important to note that damage or loss may not be covered if it's caused by anything other than the following 16 perils.
16 Named Perils Under HO-2:
Vandalism
Theft
Frozen Pipes
Damage caused by vehicles
Damage caused by aircraft
Rioting or civil disturbances
Fire or Lightning
Windstorm or hail, such as a hurricane or tornado
Damage from smoke
Damage caused by heating, air conditioning or plumbing
Damage due to snow, ice or sleet
Damage from water heater, including cracks, burns or tears
Damage from electrical current, such as downed powerlines
Explosions
Falling Objects
Volcanic Eruptions
The HO-2 policy also typically covers living expenses if a home is uninhabitable.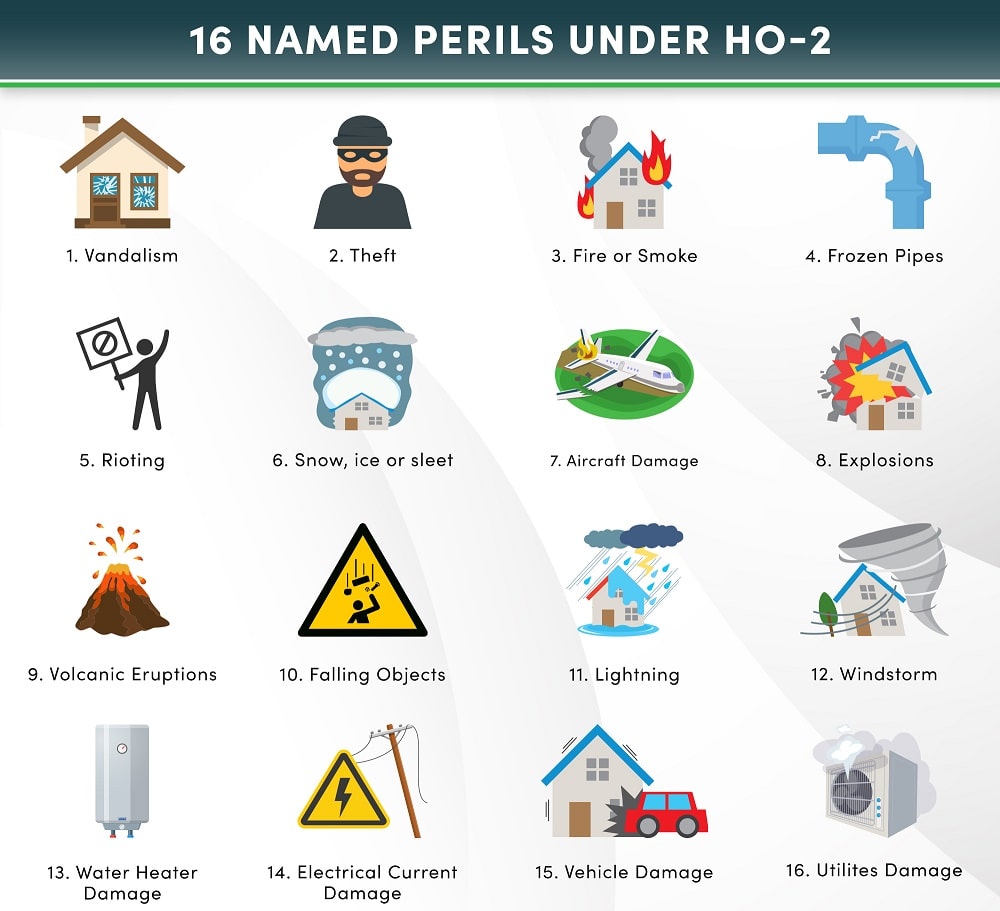 The most commonly purchased homeowners insurance policy, the HO-3 special form combines a broad range of coverage with affordability. It typically covers damage or loss to your home, other structures like a shed or fence, your personal belongings, and liability in case someone is injured on your property.
HO-3 covers all 16 perils listed under the HO-2 policy, and typically protects you against all other perils except the ones that are specifically noted within your policy. Those uncovered perils are things like earthquakes, floods, wars, military activity, nuclear hazards, negligence or general wear and tear, among other things.
4. HO-5 Comprehensive Form
This comprehensive form typically covers more perils than any other policy including the 16 named perils under the HO-2. Much like the HO-3 form, it's also an open-peril policy with extensive liability coverage that creates further financial safety against events that aren't specifically named in your coverage.
However, always consult your insurance agent to figure out what your unique policy covers.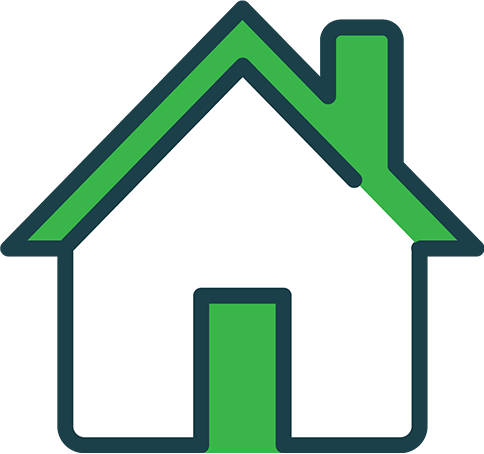 It's Time to Switch Your Homeowners Insurance
We partner with the nation's top homeowners insurance companies so you can get a custom policy at an affordable price.
Similar Articles